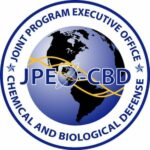 The Chemical Biological Medical Systems – Biosurveillance (CBMS-BSV) is soliciting information to support strategic planning for development of the Next Generation Diagnostics System (NGDS) acquisition strategy.
Information gathered under this effort will be reviewed as part of a market survey in support of the NGDS Increment 2 acquisition program planned to begin August 2014. 
CBMS-BSV is interested in collecting information from companies who are currently in the U.S. domestic healthcare market or are considering a future entry into that market who may have technologies or systems adaptable to military requirements for FDA-cleared diagnostics for human diseases caused by exposure to CBRN warfare threat agents and in support stakeholder agencies, potentially, endemic agents. 
Applications for these technologies and systems include: 
Point of Care diagnostics in a CLIA-waived setting 
Use at small clinical laboratories providing centralized support to fixed site and mobile hospitals less than 200 beds 
Individual self-testing
Advanced sample preservation approaches for sample transport under austere conditions and remote analysis up to 7 days after sample collection
Reliable self-sampling techniques for a broad range of clinical sampling types to support remote analysis
HIPAA-Compliant communications and data processing tools supporting remote data analysis/interpretation of point of care sample analyses  
Non-invasive, very low invasive population screening tools to identify people who may benefit from follow-on diagnostic testing
The system is envisioned to be man portable, safe for use with highly pathogenic agents, and provide a single sample time to result within 20 minutes. The system must be FDA cleared for in-vitro diagnostics or be sufficiently mature to begin FDA Clinical Trials by January 2016.
Respondents are invited to provide materials related to their capabilities to fulfill any or all of the requirements specified in this RFI. Respondents are further requested to indicate their level of interest and capability to fulfill the entire scope of the effort, or to fulfill a limited aspect of the effort as part of a team or as a subcontractor with another organization.
Further details are available under Identification of Diagnostic Devices and Enabling Technologies and Systems (W911QY-13-RFI-NGDSI2). The response deadline is May 30, 2013.
About CBMS
The Chemical Biological Medical Systems (CBMS) Joint Project Management Office (JPMO), under the Joint Program Executive Office for Chemical and Biological Defense (JPEO-CBD), is the DOD organization responsible for the advanced development, procurement, fielding, and sustaining of medical treatment, prophylactic, and diagnostic capabilities against chemical, biological, radiological, and nuclear (CBRN) warfare agents.