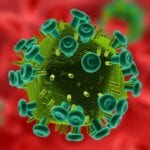 The National Institute of Allergy and Infectious Diseases (NIAID) has issued a request for proposals in support of the Immunology Quality Assessment Program (IQA), whose purpose is to assess the ability of laboratories to accurately and reliably determine data important for the meaningful interpretation of therapeutic and prevention clinical trials and studies. 
The IQA provides assistance and training when laboratories have difficulties and facilitates the adaptation, standardization and quality assessment of new immunological assay methodologies for use in NIAID supported investigations with particular focus on novel, point-of-care for diagnosis and disease monitoring.
With the increased research emphasis on T cell activation and inflammation in HIV disease, as well as the study of vaccines in pediatric populations, the IQA shall also be required to provide assistance to laboratories to standardize research-use-only tests and design measures to ensure quality and reliability. 
IQA will continue to support laboratories that are part of current and future NIAID-sponsored clinical trial networks. During the course of the contract it may be necessary to incorporate additional laboratories to support new NIAID-supported clinical trials.
The contract history of this IQA program includes:
1988 – 1993 Initial award to FAST Systems Inc., Gaithersburg, MD
1993 – 1998 Award to FAST Systems Inc., Gaithersburg, MD
1998 – 2007 Award to the University of Medicine and Dentistry New Jersey
2007 – 2014 Award to Duke University, Durham, NC
Full requirements of the program are available under Solicitation Number: RFP-NIAID-DAIDS-NIHAI2012150. The response deadline is September 12, 2013.