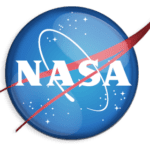 The National Aeronautics and Space Administration (NASA) is seeking parties interested in collaborative development of technologies associated with health screening and health status monitoring.
Screening technologies sought are to personalize in-flight medical planning and care, pharmacogenomics, radiation exposure-associated risks, and the development of capabilities for prevention, screening for risk factors, and radiation biomarkers for early diagnosis and effective treatment.
Health indicators to be addressed include: malignancies, cataracts, increased intracranial pressure (ICP), cardiovascular risks, bone loss, oxidative stress, renal stone formation, sleep disorders, anxiety/depression, susceptibility to radiation and elevated CO2 levels. Particular importance is given to radiation exposure-associated risks.
Screening technologies to personalize in-flight medical planning and care include: Pharmacogenomics; Disease and therapeutic monitoring markers for better diagnosis and treatment; and Genomic screening and health status markers (predictive and preventive value).
Examples of applicable NASA Technologies include: Isotopic biomarkers for rapid assessment of bone mineral balance in biomedical applications;Accurate and Rapid Test for diagnosis of Viral Infections of the Eye; and On Orbit Immuno-based, Label-free, White Blood Cell Counting System with MicroElectroMechanical Sensor (MEMS) Technology (OILWBCS-MEMS).
According to NASA, co-development project under this effort may produce new Intellectual Property that could be jointly owned by NASA and the partner or may become the property of the partner.
Further details are available under Solicitation Number: NNJ14ZBH007L.