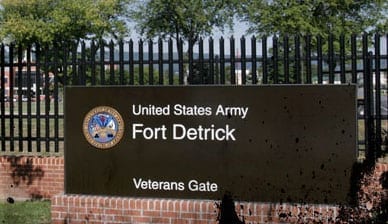 Concerns about public health and safety associated with research conducted in Department of Defense biocontainment laboratories at Fort Detrick, Md., will be the focus of an expo and open house April 30 at Hood College.
The event is an opportunity for the public to engage in conversations with biosafety experts and officials responsible for public health and safety. Participants include the Frederick County Public Health Department, the Frederick County Department of Emergency Preparedness, city and county first responders and city police, as well as representatives from all of the National Interagency Biodefense Campus containment laboratories at Fort Detrick.
The event is sponsored by the Containment Laboratory Community Advisory Committee, a joint committee of the City of Frederick and the Frederick County Board of Commissioners, and hosted by the Hood College biology department.
The open house and Safety Expo will be held in Coblentz Hall from 4 to 8:30 p.m.