U.S. and Lithuanian soldiers participated in combined Chemical, Biological, Radiological and Nuclear (CBRN) defense training last week as part of Exercise Black Arrow, a multinational training exercise held this year at the Gaižiūnų Training Area in Rukla, Lithuania.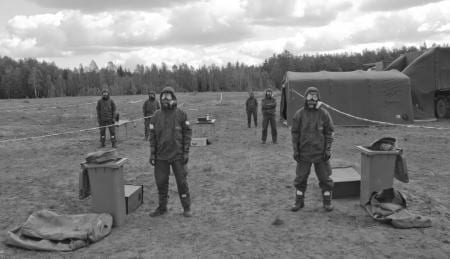 Exercise Black Arrow is the largest tactical field training event of the Mechanised Infantry Brigade (MIB) Iron Wolf, Lithuanian Armed Forces. Approximately 1,500 military from the MIB Iron Wolf and other units of the Lithuanian Armed Forces are training alongside the 173rd Airborne Brigade of the U.S. Army in Europe (USAREUR).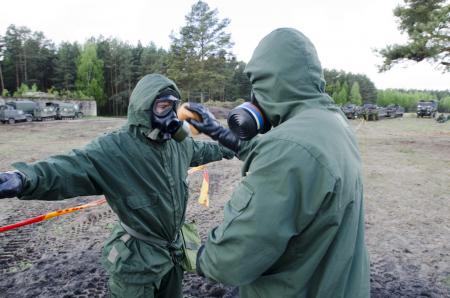 American service members will conduct similar training with NATO allies in Poland, Estonia and Latvia as part of recently announced exercises to demonstrate U.S. commitment to the alliance and increase interoperability between forces in the region.
Sources: DVIDS, Ministry of National Defence of the Republic of Lithuania