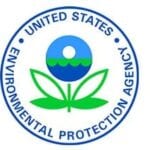 As a result of a series of recent laboratory safety and security incidents that were reported at U.S. government facilities in the Summer of 2014, the White House directed federal departments and agencies to review laboratory biosafety and biosecurity best practices and protocols, as well as complete a sweep of facilities to ensure that Biological Select Agents and Toxins (BSAT) and other infectious or toxic materials are appropriately accounted for and stored.
The U.S. Environmental Protection Agency (EPA), which completed a sweep of all EPA laboratory facilities during September 2014, recently declared that no unregistered BSAT materials were found during this event.
The agency has also issued a request to all state, public, university or private laboratories, with which they partner, to participate in similar enhanced laboratory safety activities.
Examples of enhanced laboratory safety activities outlined by the EPA include:
Sweep of areas used to store human, animal or plant infectious agents or toxins, especially areas containing historical collections to ensure that no unregistered Biological Select Agents or Toxins (BSAT) are present.
Review procedures for biosafety, biosecurity, and inventory management.
Brainstorm activities with laboratory leadership and employees to enhance the facility biosafety culture.
Conduct facility biosafety training sessions.
Complete safety assessments or mock emergency response activities.
The EPA request encouraged partner entities to remain vigilant in on-going biosecurity efforts.