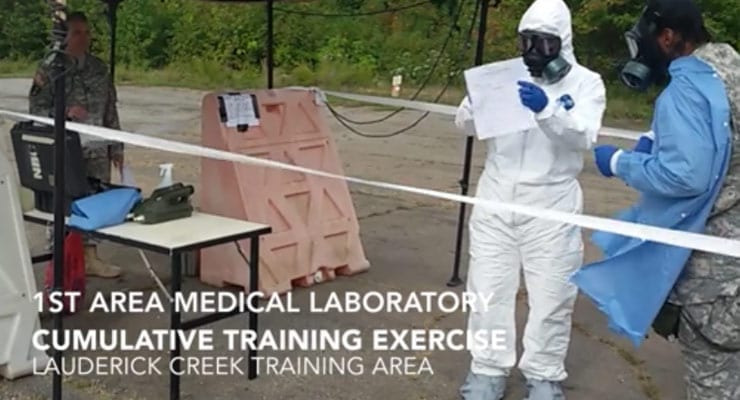 The 1st Area Medical Laboratory (AML), the Army's only deployable medical laboratory, conducted an exercise in Lauderick Creek Training Area in Edgewood, Maryland last fall.
The scenario involved operating in a hot zone while collecting samples for further testing under the hood.

The 1st AML deploys world-wide as a unit or by task-organized teams to perform surveillance, confirmatory analytical laboratory testing and health hazard assessments of environmental, occupational, endemic and CBRNE threats in support of force protection and WMD missions.
See also: 1st Area Medical Laboratory Gets New Commander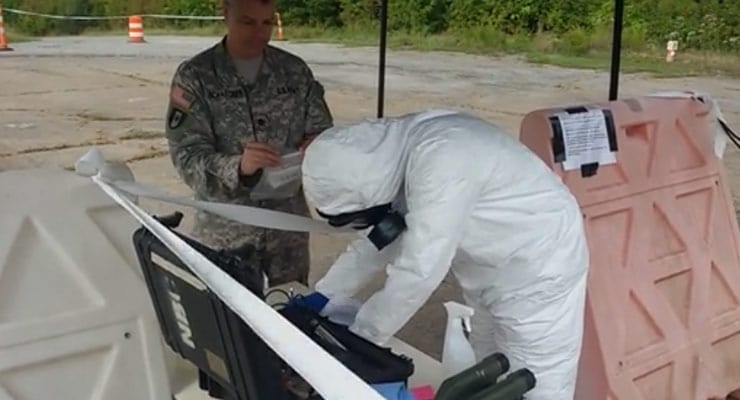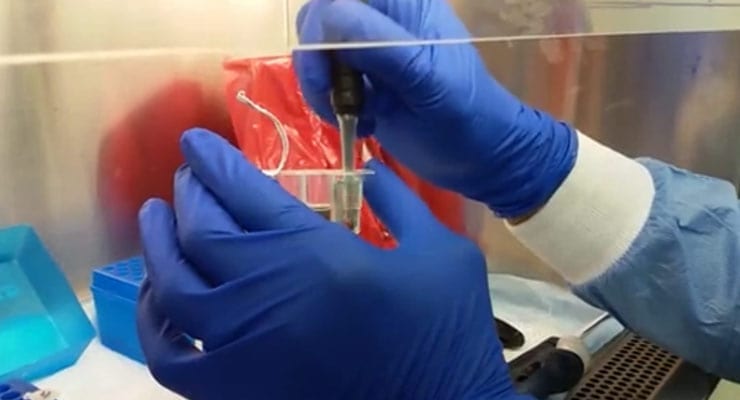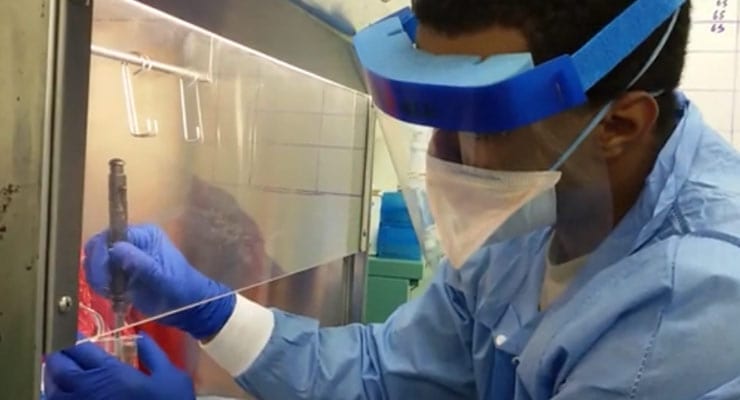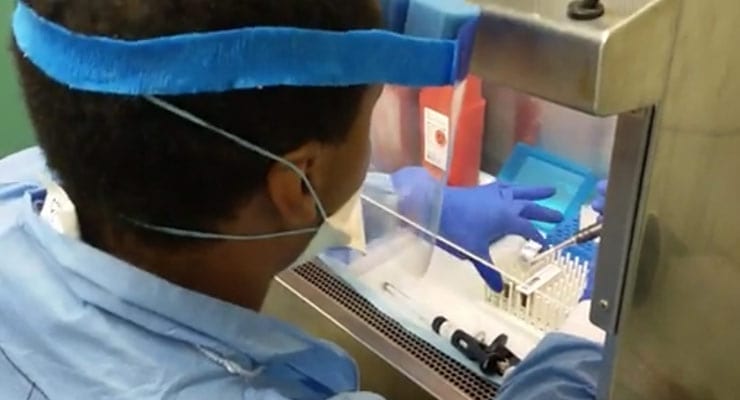 Images courtesy of DVIDS.