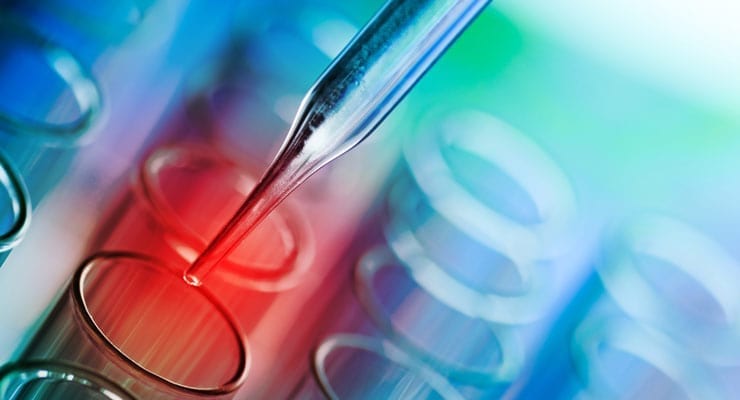 The UK's Biotechnology and Biological Sciences Research Council (BBSRC) has committed to fund £795,449 to selected research groups to develop long-term international scientific collaborations through International Partnering Awards and International Workshops.
The International Partnering Awards (IPAs) enable researchers from the UK to establish partnerships with overseas laboratories and colleagues to benefit and add value to BBSRC-funded science.
This year's awards have been made to establish partnerships with researchers from countries around the world including China, the USA, Australia and Japan. They will collaborate on biological science from across BBSRC's remit and strategic priorities.
IPAs typically run for four years, making funding available for travel, subsistence and other activities, such as workshops or exchanges, but not for salary costs, consumables, equipment or other research costs.
The funded awards are:
University of Manchester, Douglas Kell: Synthetic biology of transporters and other enzymes in yeast (£42,910)
East Malling Research, Richard Harrison: A UK-China partnership to understand the genetic architecture of the Colletotrichum gloeosporoides – Fragaria x ananassa interaction (£29,260)
EMBL – European Bioinformatics Institute, Henning Hermjakob: China Partnering Award: Proteomics Data Exchange (£30,000)
University of East Anglia, Tom Wileman: China Partnering Award: Exchange of vaccine technology for delivery of oral vaccines to mucosal surfaces (£30,000)
University of Edinburgh, Ian Chambers: Japan Partnering Award: Gene regulatory networks in stem cells and primordial germ cells (£46,123)
University of Aberdeen, Stefan Hoppler: Wnt signaling in Gene Regulatory Networks: How does feedback regulation affect signaling range in embryonic tissues (£10,480)
University of Manchester, Eriko Takano: Application of MS-Imaging and Metabolomics in Synthetic Biology Based Strain Improvement of Industrially Important Microbes (£49,600)
National Institute of Agricultural Botany Australia, Lesley Boyd: UK wheat pre-breeding for resistance to new disease threats – NextGenWheat (£30,000)
Rothamsted Research, Laura Cardenas: Uruguay – Developing metrics and use of long term datasets in grassland systems (£26,250)
University of Manchester, Alan Dickson: Cuba-Application of 'omics in the metabolic study of high cell density continuous cell cultures of recombinant NS0 myeloma cell lines £19,480
University of Edinburgh New Zealand, Ross Houston: UK Paterning Award – Breeding for disease resistance in farmed oysters using genomic tools (£23,700)
John Innes Centre, Rob Field: Taiwan Partnering Award – O-GlcNAc modification and regulation of the NLRP3 inflammasome (£25,000)
University of Warwick, Michael Khan: Taiwan Partnering Award for the Analysis of Digitised Images of Immunohistochemically (IHC) Stained Serial Tissue Sections of Mouse Pancreata (£24,950)
University of Dundee, Sebastian Eves-van den Akker: Transformation of plant-parasitic nematodes (£9,450)
Rothamsted Research, Peter Shewry: Catalysing collaboration and exchange between wheat scientists in the UK and West Asia (£9,810)
University of Liverpool, Matthew Baylis: US Partnering Award: Vector-borne diseases in the UK & US: common threats and shared solutions (£49,000)
Eileen Devaney University of Glasgow: United States-UK partnering award: Co-infection and resistance (CORE) (£48,900)
John Innes Centre, Yiliang Ding: UK-US platform for the study of RNA structure in living cells (£48,395)
University of Liverpool, Eric Fevre: United States – UK Partnership: antimicrobial drug resistance in a changing agricultural world (£49,896)
University of Liverpool, Anthony Hall: From Pathway Discovery to Re-engineering (£49,200)
Rothamsted Research, Paul Neve: United States: Harnessing next-generation sequencing technologies for eco-evolutionary studies of herbicide resistance and weed biology (£31,145)
University of Bristol, Christine Nicol: Development, validation and refinement of protocols to improve the welfare of pullets and laying hens (£32,100)