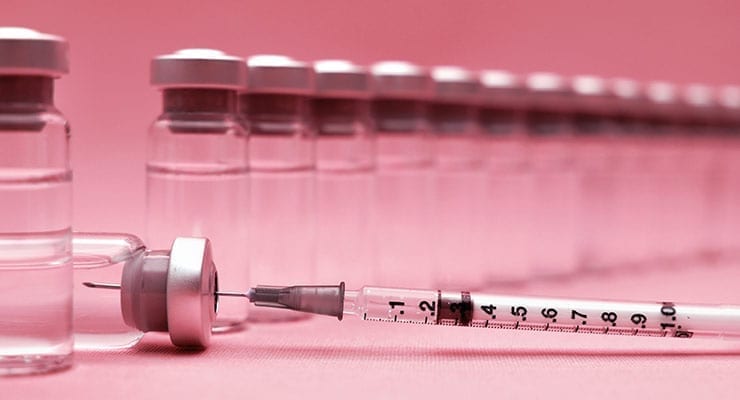 The U.S. Department of Health and Human Services' Office of the Assistant Secretary for Preparedness and Response (ASPR) will begin developing a Zika vaccine using its Center for Innovation in Advanced Development and Manufacturing (CIADM) in Baltimore, Maryland.
With funding and direction from ASPR's Biomedical Advanced Research and Development Authority (BARDA), the CIADM led by Emergent BioSolutions will conduct a variety of studies to move quickly through early stages of vaccine development and submit an investigational new drug request to FDA to begin clinical studies.
To further speed development time, the CIADM will use vaccine technology similar to that used in vaccines being developed to protect against similar viruses, such as Dengue.
See also: Emergent BioSolutions Awarded 19.7M Ebola Antibody Contract
Over the next 30 months, BARDA will provide more than $17.9 million to Emergent with the potential for additional work for a total of approximately $21.9 million. At any stage in development, BARDA could transfer the technology to other vaccine manufacturers to utilize the technology for to produce and market the Zika vaccine.
"The threat posed by Zika presents an urgent need for vaccines and diagnostics," said Dr. Richard Hatchett, acting BARDA director. "To meet that need as quickly as possible, we need to leverage the infrastructure, experience, and expertise available within BARDA, other federal agencies, industry, and academia."
In addition to the CIADM, BARDA can call on other aspects of the National Medical Countermeasure Response Infrastructure which provide expertise in regulatory, non-regulatory, clinical, nonclinical, and manufacturing processes needed to develop a vaccine.
See also: Emergent Passes Inspection of Anthrax Vaccine Manufacturing Facility
HHS established three CIADMs in 2012. Each center is run as a consortium with organizational experience in developing or manufacturing biological drugs and vaccines for use in public health emergencies. The centers bring together small biotech companies, academic institutions and large experienced pharmaceutical companies to develop and deliver drugs and vaccines quickly and cost effectively.
BARDA has used the CIADMs to accelerate development of therapeutics for Ebola, develop a second-generation anthrax vaccine, and manufacture experimental vaccines to protect against influenza viruses with pandemic potential.
In addition to this vaccine development, BARDA is sponsoring development of pathogen reduction technologies to reduce the risk from Zika in the blood supply. BARDA also is using its clinical studies network to collect blood samples needed to speed development of diagnostic tests.