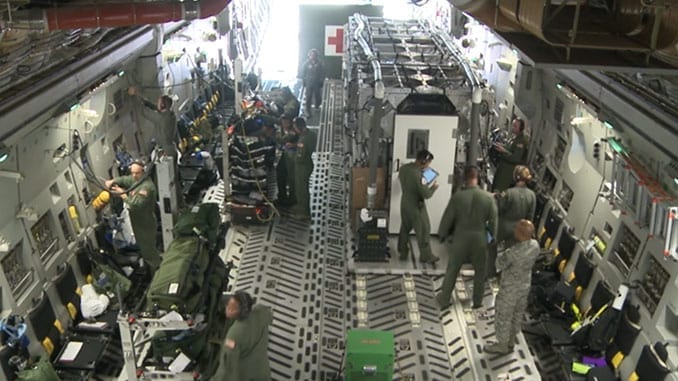 The 375th Aeromedical Evacuation Squadron performs real-world training with the Transport Isolation System (TIS). This enclosed negative pressure system allows the unit to safely transport numerous patients with infectious diseases without harming the aircrew or aircraft.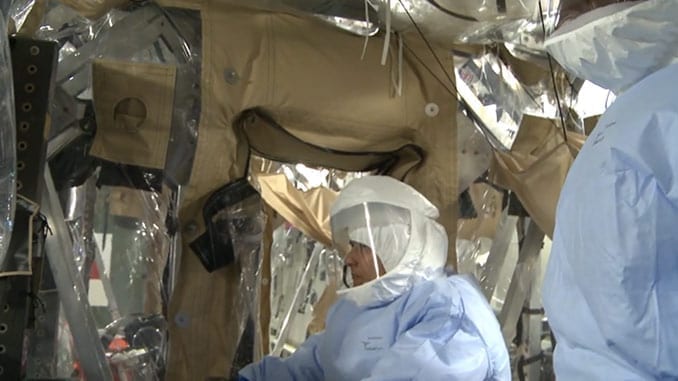 The training on a C-17 aimed to familiarize personnel with the system and improve readiness for real-world deployment. The system works off negative pressure, taking air from inside the aircraft and circulating it through and back around through a HEPA filter, so it doesn't spread any diseases through air.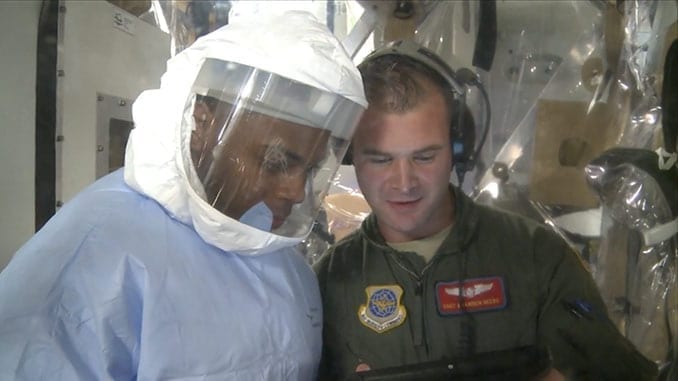 As of right now, we're mainly focusing on Ebola, Ebola being a contagious droplet precautions, so we are focusing primarily on that and we're trying to safely practice transporting Ebola patients with a TIS and that's what we're doing today. Should the need ever arise, we need an experienced air crew to execute the mission. The 375th Aeromedical Evacuation Squadron, we're doing this training because we want to be ready, just in case, to render that help from above, that's why we're doing this today.
Watch the video:
Video by Timothy Kirchner, 375th Air Mobility Wing