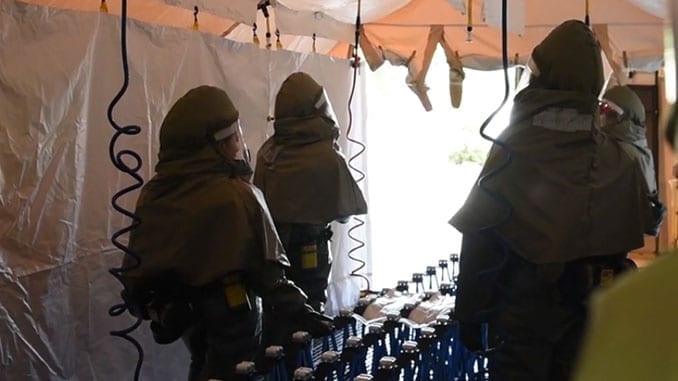 U.S. Airmen from the 628th Medical Group recently put their chemical, biological, radioactive, and nuclear (CBRN) defense skills to the test during a patient decontamination exercise at Joint Base Charleston in South Carolina.
The exercise included three stages: Mission Capable, Set-Up, and Patient Decon. The team had only 15 minutes to prepare their site for patients and 20 minutes to become mission ready.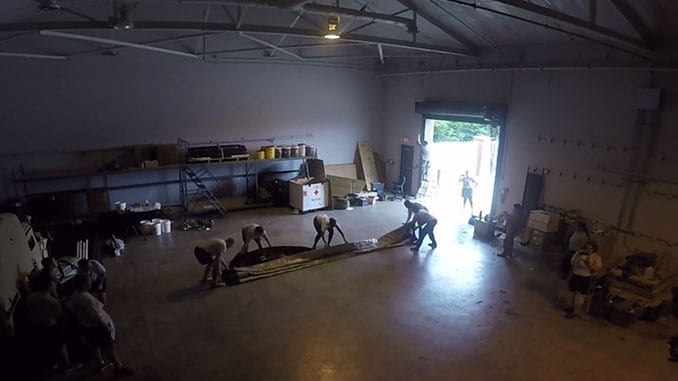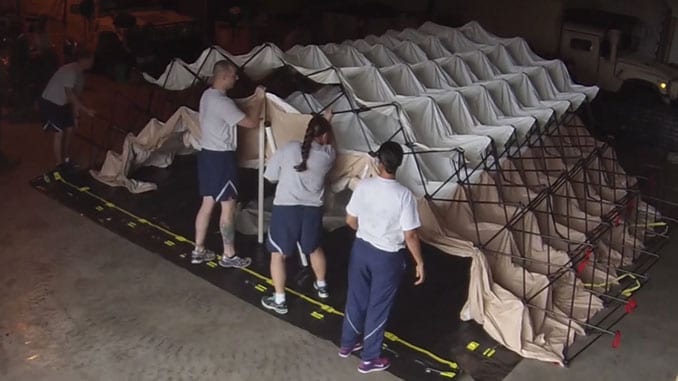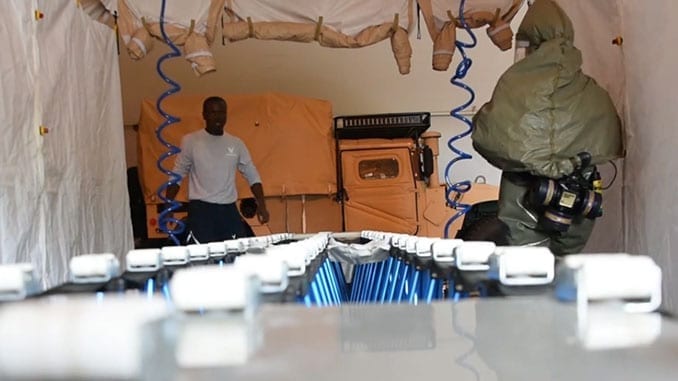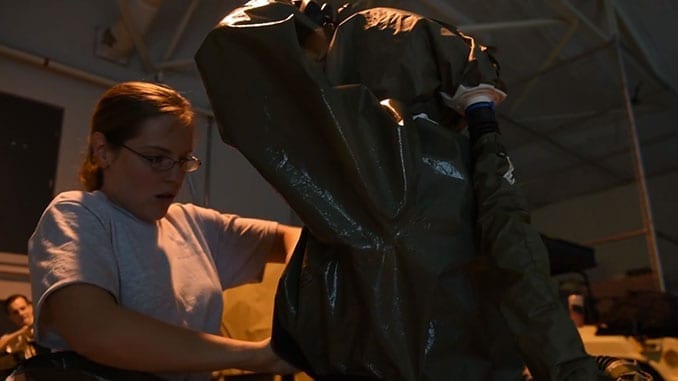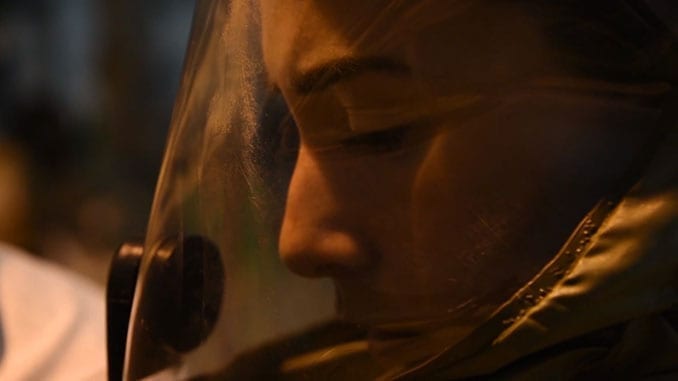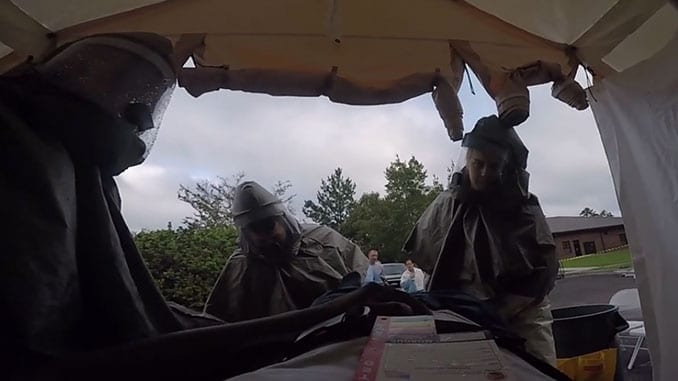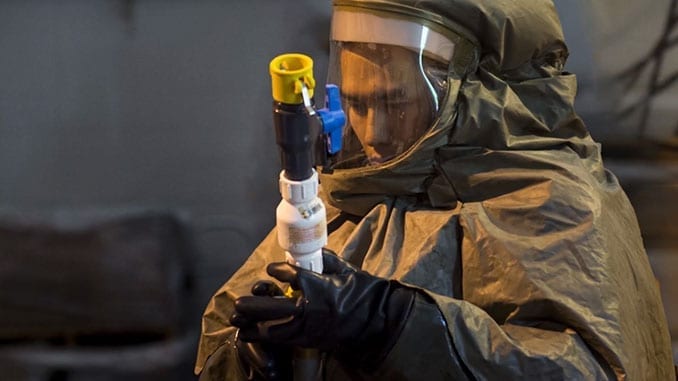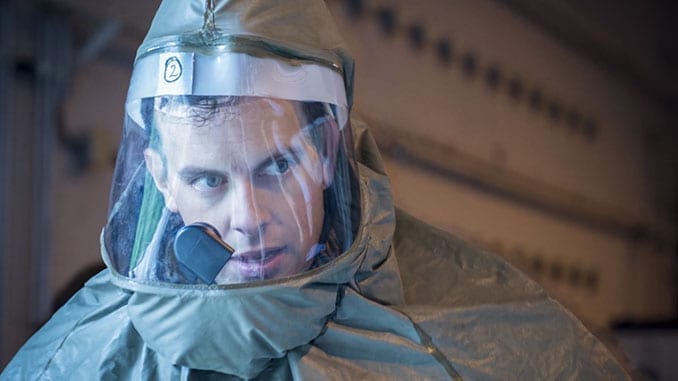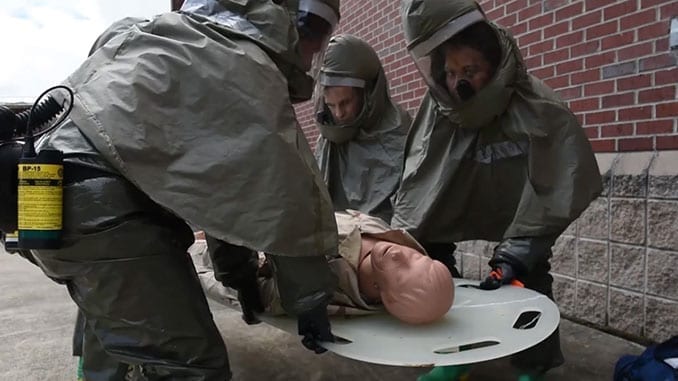 Images adapted from video by Brian Gratz, USAF.