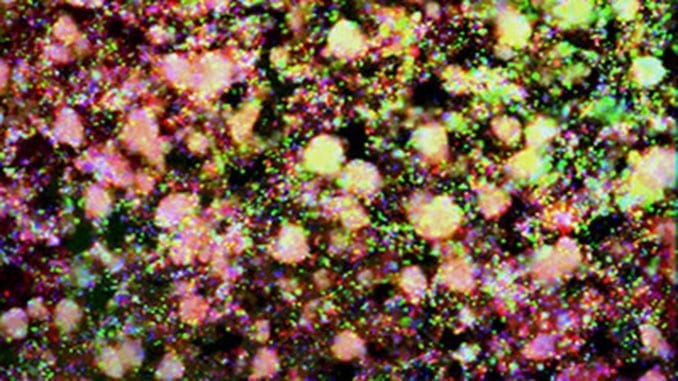 The Wyss Institute for Biologically Inspired Engineering at Harvard University today announced that its FISSEQ (fluorescent in situ sequencing) technology will be commercialized by a newly formed company, ReadCoor, Inc.
FISSEQ is a spatial gene sequencing technology that simultaneously reads the sequences of thousands of RNAs – the working copies of genes – and visualizes their three-dimensional coordinates within whole cells and tissues, a capability that stands to revolutionize clinical diagnostics and drug discovery.
Invented by a team headed by Wyss Core Faculty member and ReadCoor co-founder George Church, FISSEQ is currently in use by a Wyss-led consortium mapping neuronal connectomics to discover the brain's learning patterns and synaptic design, toward the goal of advancing neural-derived machine learning algorithms. The project is funded by IARPA (Intelligence Advanced Research Projects Activity).
FISSEQ's comprehensive view of gene expression within cells and tissues affords insights into biological complexity that, until now, have not been possible. Currently available sequencing technologies can only provide sequencing information, not spatial information. FISSEQ provides both, representing the first true merging of imaging and sequencing.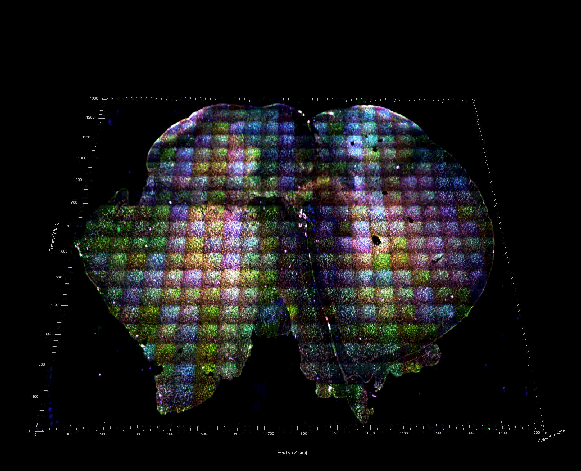 "Locating the products of genes is everything," said Richard Terry, Lead Senior Scientist at the Wyss Institute. "By offering FISSEQ systems, spatial sequencing services, and diagnostics to our customers, ReadCoor will give neurologists, cancer researchers, clinicians, geneticists, and others the 3D coordinates of working genes that will inform their work in new ways." Terry, who founded ReadCoor with Church, will be moving to the company as its President and Chief Technology Officer.
FISSEQ is poised to add value to pharmaceutical development by aiding pathway analysis and identification, including evaluation and validation of new drug targets. In basic research, it will accelerate understanding of brain diseases and central nervous system/neurological disorders.
Additional potential applications include pathogen identification and disease diagnosis, among others.
Read more at the Wyss Institute.