The Joint Program Executive Office for Chemical and Biological Defense is seeking information on the capabilities of organizations to develop or manufacture a diazepam autoinjector with an anticonvulsant indication against organophosphate poisoning.
Offerors will serve as the Food and Drug Administration (FDA) sponsor for a diazepam autoinjector and would be responsible for product development, manufacturing, and regulatory requirements needed for FDA approval and compliance.
The DoD is currently the NDA holder for Diazepam Auto-Injector, (NDA #20-124), Convulsant Antidote for Nerve Agents (CANA) and is interested in retaining sponsorship. The government is seeking a manufacturing partner; a tech transfer will be arranged between the current manufacturer and the partner. In addition to cGMP production, the partner will be responsible for product recall and Adverse Event reporting and all post-marketing activities.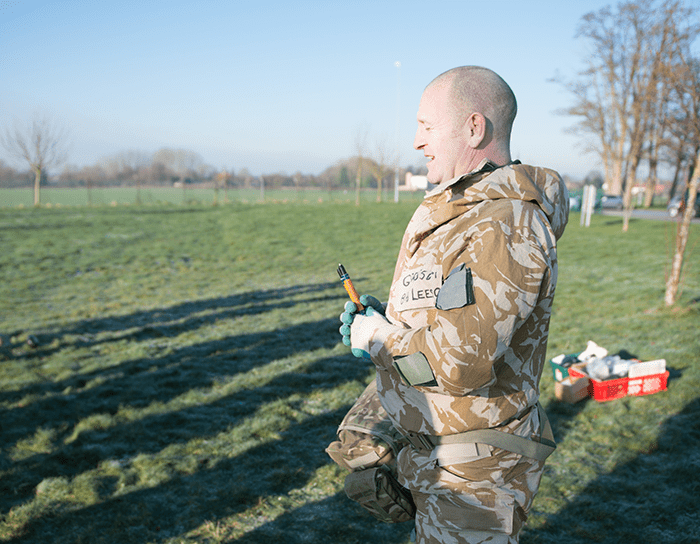 Each autoinjector contains 10 mg of diazepam in 2.0 mL total volume. Under the current diazepam autoinjector NDA, each mL contains 5 mg diazepam compounded with 40% propylene glycol, 10% ethyl alcohol, 5% sodium benzoate and benzoic acid as buffers, and 1.5% benzyl alcohol as preservative.
The Service Member-carried device must be administrable by personnel in Mission Oriented Protective Posture 4 (MOPP-4) over-garments and mask, to a casualty in MOPP-4. The delivery device platform and drug must be stable at operationally relevant temperatures to include temperature extremes experienced by Service Members in the field.
Additional requirements are detailed in FBO.gov Solicitation Number: W911QY-18-S-0004. Capability statements are due 9 March 2018.
Source: FBO.gov