It has been 30 years since a new class of antibiotic became available. And resistance has developed to all those that do exist.
Last week, the Chief Medical Officer for England, Prof Dame Sally Davies, went as far as to say we were "at risk of putting medicine back in the dark ages" – but why has this happened?
Antibiotics are very effective at killing most, but not all, bacteria. Some bacteria acquire genes that protect them from the drug's attack. They survive treatment and reproduce themselves, spreading the key genes more widely so the drug becomes ever less effective.
If somebody is infected by these drug-resistant bacteria, then it can become harder to deploy antibiotics to treat them successfully. At present other types of antibiotic might do the trick but the options are starting to narrow as bacteria develop the ability to block more than one drug.
There has been a 35% increase in antibiotic-resistant blood infections in England in the past 4 years
Without effective antibiotics, life-threatening infections linked to operations such as hip replacements and Caesarean sections could increase
Research suggests 38% of people expect to be prescribed antibiotics when they go to the doctor
One of the biggest global concerns regarding antibiotics is over multidrug-resistant tuberculosis (MDR-TB)
Second-line drugs can treat and cure MDR-TB, but can mean that patients have to undergo up to two years of chemotherapy involving costly and toxic medicines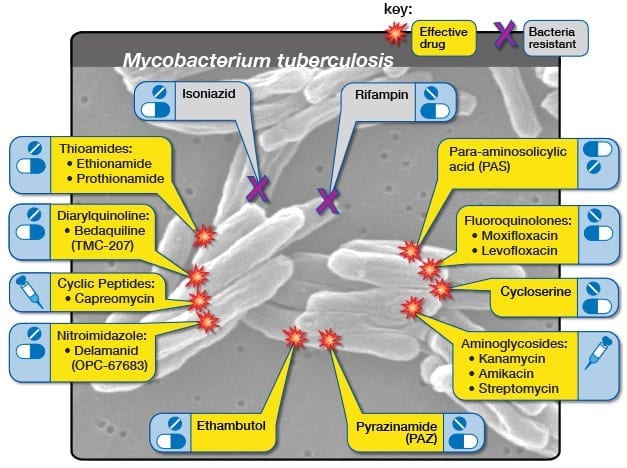 Read more at BBC News