The Ebola outbreak of 2014-2015 was notable for a number of important reasons: it was the largest outbreak in history, there were affected Americans (both overseas and domestically), and it was the catalyst for the development of new capabilities that could help transport infected or potentially infected people. One such capability is the Department of Defense's Transportation Isolation System (TIS) that was featured in the March 15, 2019 issue of Global Biodefense.
Another critical solution was the U.S. Coast Guard-developed Portable Isolation Unit (PIU), manufactured by ISOVAC Products and formerly known as the Operational Rescue Containment Apparatus (ORCA®). This was specifically designed to be used in situations involving a rotary-wing maritime evacuation and will allow infected (or potentially infected) patients to be transported without risk of contaminating the aircrew or aircraft. Due to this mission, it was designed to be used with stokes litter and NATO litter, among others.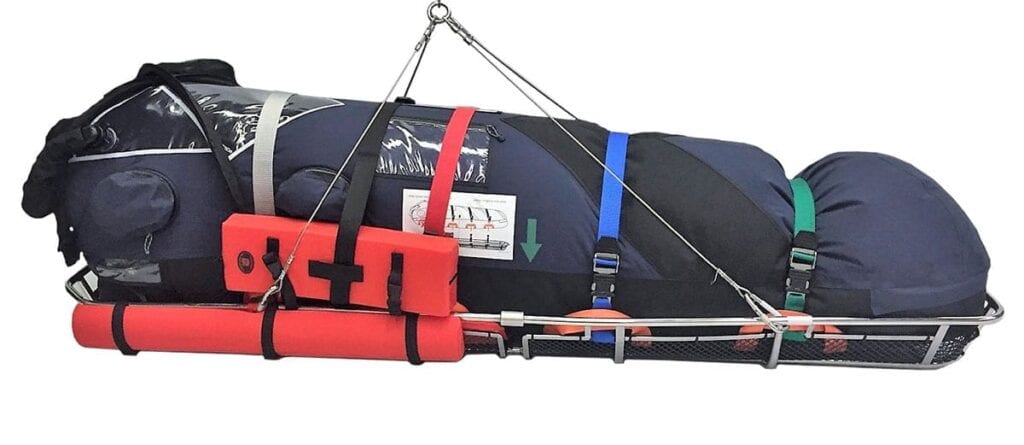 The PIU is an FDA-approved positive-pressure device that utilizes a powered air-purifying respirator to supply air to the patient while filtering the exhaust air through a CBRNE cartridge. As a positive pressure apparatus that can filter inlet and exhaust air the PIU can withstand the mechanical force or rotor wash at hover during the hoist phase or rotary wing casevac/medevac evolutions. This is an important aspect of the design that enables its safe use in a variety or challenging operations and environments. The unit is battery operated and capable of running continuously for 4 hours. The PIU is constructed from Gore's ChemPak® membrane barrier that is utilized in other CBRNE individual protective items. A window is installed for patient visibility and is supported by two flexible rods to prevent contact with the patient's head and face. Glove ports present on both sides of the PIU are manufactured with Gore's UltraBarrier® material and allow for limited patient interaction with rescue personnel. As a single-use item, the PIU contains the infectious agent or hazardous chemical contaminant during transport, which after use, is decontaminated for final disposal.
Although the PIU was originally designed as containment for Ebola and other airborne infectious diseases, the PIU has undergone extensive testing and offers protection against both biological and chemical agents. Additional testing was conducted to ensure the transported patient would be as comfortable as the situation allows.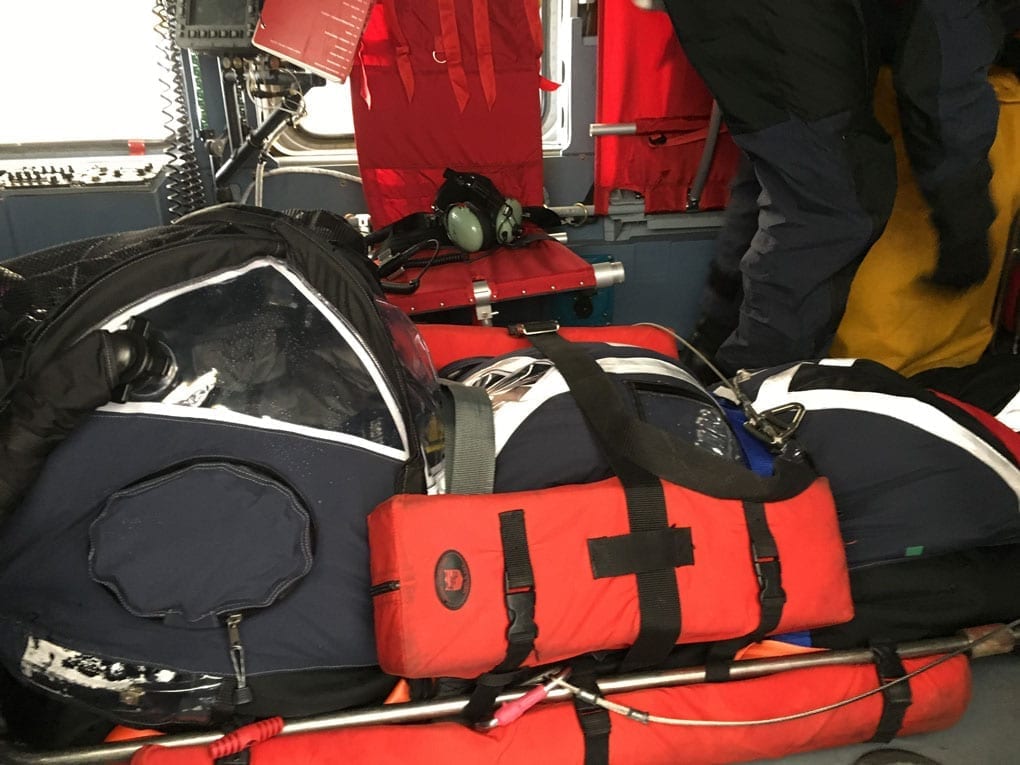 The PIU was developed in response to an air medevac scenario that posed unknown risk to the crew and aircraft, such as a cruise ship passenger off the U.S. who was suspected of being exposed to an airborne infectious disease with no known treatment. This scenario happened in 2014 when a nurse who had previously treated an Ebola patient who traveled from Monrovia, Liberia to Dallas, was a passenger on a cruise ship. The ship was not allowed to dock in Belize or Mexico with her aboard and public health authorities in Texas would not allow the cruise ship to return to the original port of embarkation. Using this capability, a Coast Guard helicopter carrying a team specially trained on the PIU could fly out to the cruise ship, medevac the passenger from the ship, and provide transport to a treatment facility for testing and/or medical care, avoiding costly delays and potential exposure of other passengers.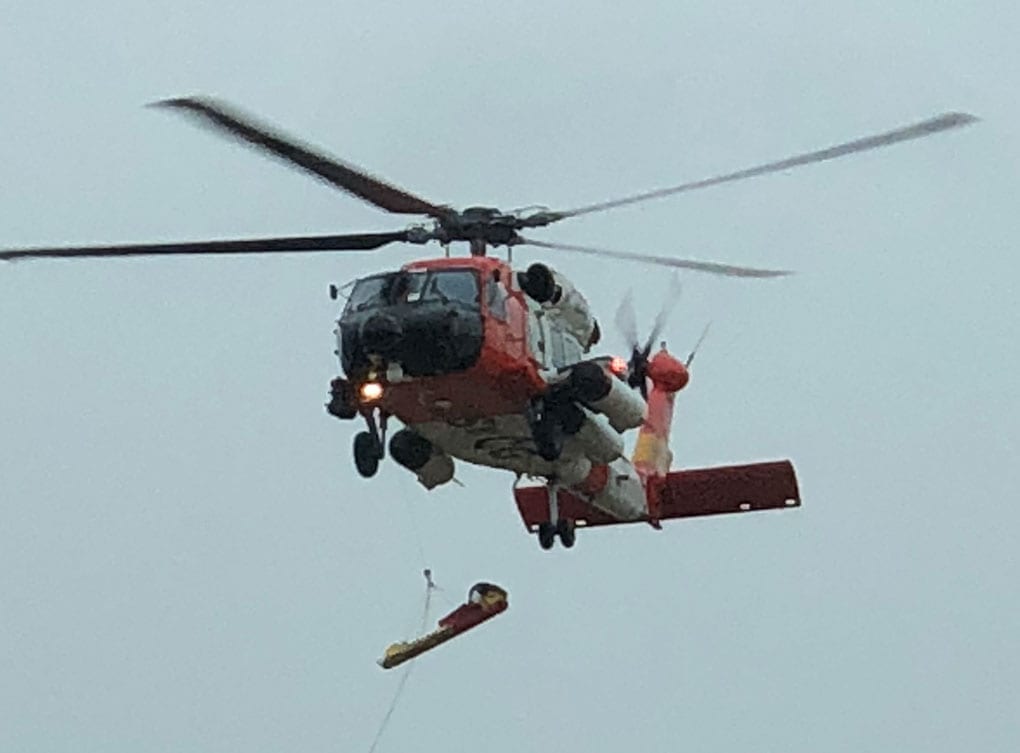 The Coast Guard PIU provides additional, unique capabilities that other isolation systems lack. The PIU fills a niche in getting casualties from an operational environment to a treatment facility or to a transportation hub or airport. In this scenario, the PIU may serve as an auxiliary capability supporting the TIS because it helps to get contaminated or potentially infected patients from the operational environment (battlefield) or hospital for continuing transportation without contaminating ambulances, rotary wing casevac/medevac aircraft or airport infrastructure.
Developing capabilities such as the PIU allow the Coast Guard to stay "Semper paratus" when faced with chemical or biological threats.