APHA 2016
October 29, 2016

-

November 2, 2016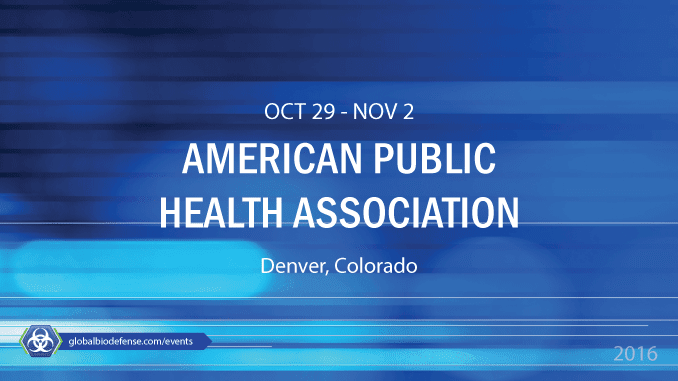 The American Public Health Association APHA 2016 Annual Meeting is scheduled to take place October 29 – November 2, 2016 in Denver, Colorado.
The world's largest public health conference and expo gathers more than 12,000 public health professionals for more than 1,000 educational and topical sessions covering a broad array of important issues including: communicable diseases, vaccines, health security and epidemic preparedness.
Please visit the APHA 2016 Annual Meeting website for more information and registration.