ASCB | EMBO 2018 Annual Meeting – Cellular and Molecular Biology
December 8, 2018

-

December 12, 2018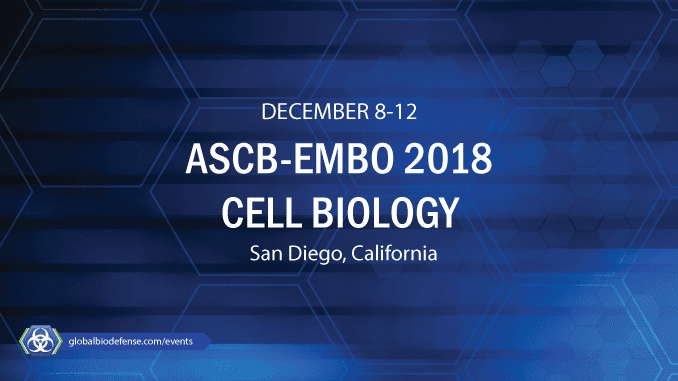 The American Society for Cell Biology and the European Molecular Biology Organization 2018 ASCB | EMBO Meeting will be held December 8-12 in San Diego, California.
More than 6,300 attendees from across the global cell biology community will attend the four-day conference.
Highlighted symposium topics and presenter specialty areas include:
Translational Research
Super Resolution Microscopy
Big Data Science
RNA Sequencing
Neuronal Cell Biology
Cell Migration
Nuclear Organization
Metabolism
Regeneration and Morphogenesis
Computational Biology
Lab Leadership
Quality Control
Immunology
CRISPR/Cas9
Image Analysis
Please visit the 2018 ASCB | EMBO meeting website for more information on registering, abstract submission and exhibiting.