EPA International Decontamination R&D Conference
November 1, 2016

-

November 3, 2016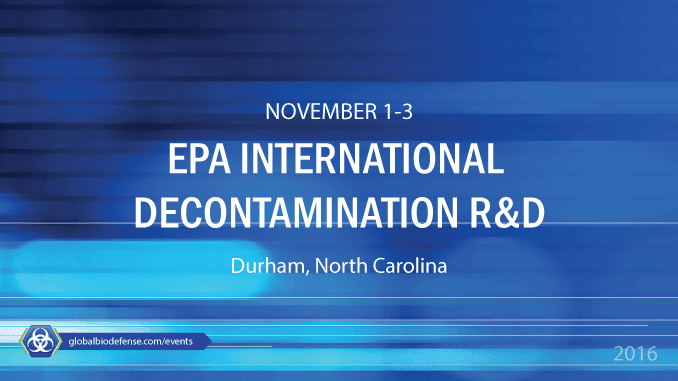 The 2016 EPA International Decontamination R&D Conference will be held November 1-3, 2016 in Durham, North Carolina.
This 9th international conference on decontamination research and development is hosted by U.S. EPA's Office of Research and Development's National Homeland Security Research Center (NHSRC).
The conference is designed to facilitate presentation, discussion, and further collaboration on research and development focused on an all-hazards approach to cleaning up contamination, especially chemical, biological, and radiological (CBR) threat agents.
Read more about the conference here.