Virtual Event
FDA BAA Industry Day 2022
December 6, 2022 @ 10:00 am

-

5:00 pm

EST

Virtual Event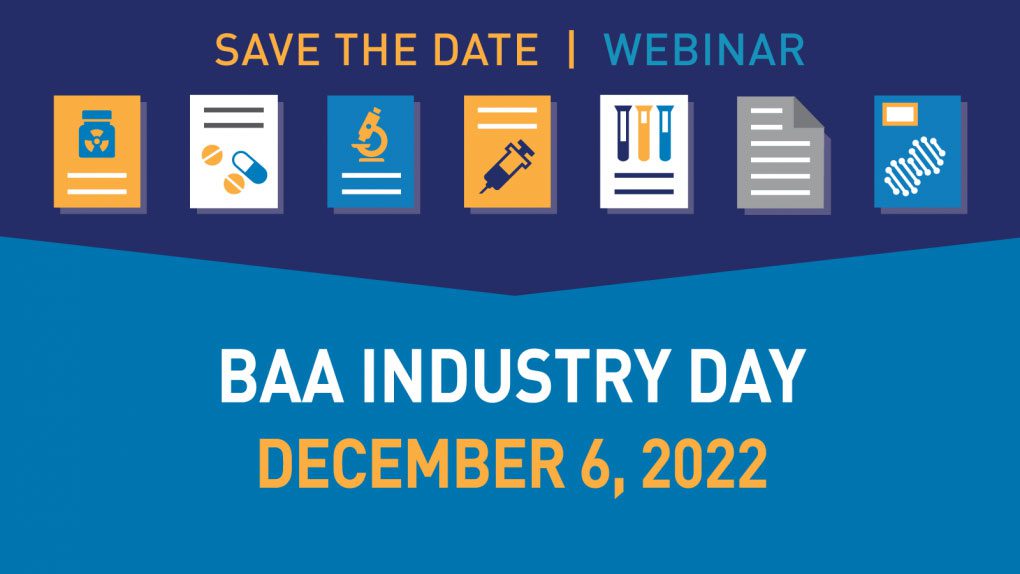 The U.S. Food and Drug Administration FDA will host an Industry Day on 6 December 2022 to discuss a Broad Agency Announcement (BAA) for state of the art advancements in technology, materials, processes, methods, devices, and techniques in pharmaceutical regulatory science.
FDA funds extramural research through an agency-wide Broad Agency Announcement (BAA) for research and development to support regulatory science and innovation. Join the event to learn more about the FY 2023 BAA, and how to apply.
The FDA BAA Industry Day 2022 will be held in virtual webcast format and is open to all responsible sources. Small businesses are strongly encouraged to participate. BAA Offerors may include single entities or teams from private sector organizations, Federally Funded Research and Development Centers (FFRDCs), and academic institutions.
The FY 2023 FDA BAA has not yet been released at the time of this event listing (21 Sep 22). The FY 2022 FDA BAA is available here for reference.