Virtual Event
Fungal Disease Awareness Week
September 19, 2022

-

September 23, 2022

Virtual Event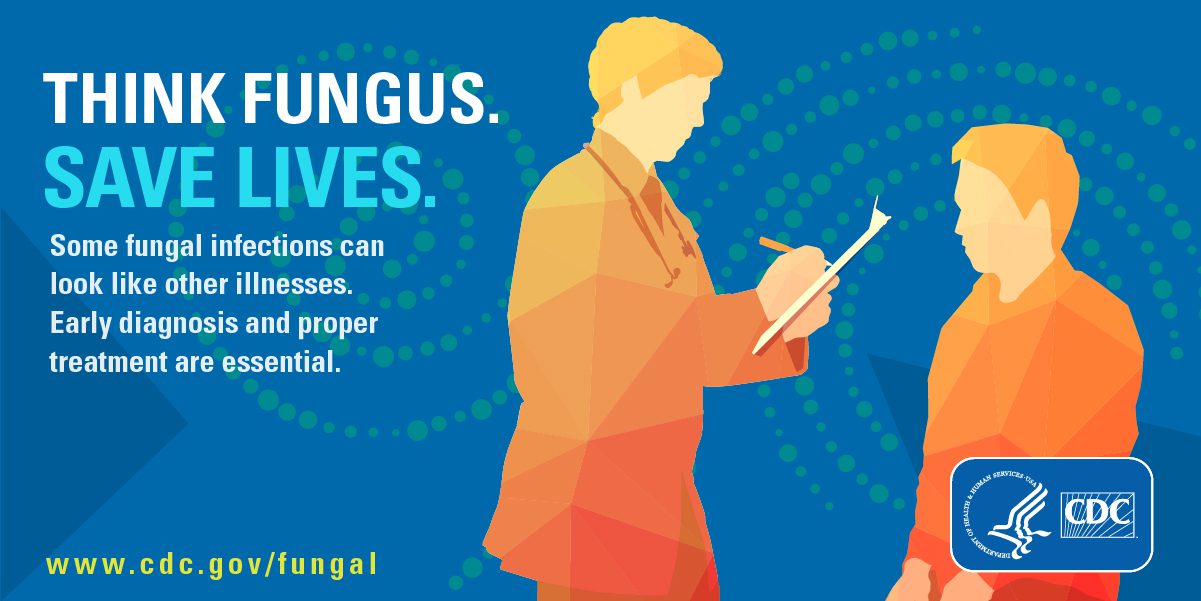 Fungal Disease Awareness Week is September 19–23, 2022. CDC and partners have organized this week to highlight the importance of antifungal stewardship, reducing resistance to antifungal drugs, and recognizing serious fungal diseases early enough in the course of a patient's illness to provide lifesaving treatment.
Some fungal diseases go undiagnosed, leading to serious illness and death. Increased awareness about fungal diseases is one of the most important ways we can improve early recognition and reduce delays in diagnosis and treatment. A key clue to when a sick person may have a fungal disease is that he or she is being treated with medicine for another type of infection but does not get better.
We encourage healthcare providers and patients to "Think Fungus" when symptoms of infection do not get better with treatment. The quicker doctors can diagnose the right illness, the quicker patients can be treated the right way.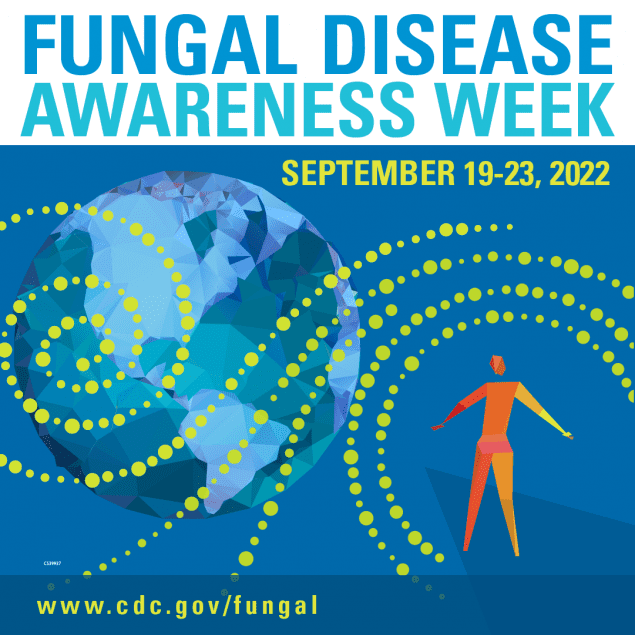 It's important to consider fungal diseases in the context of the COVID-19 pandemic because the symptoms of some fungal diseases can be like those of COVID-19, including  fever, cough, and shortness of breath. To provide appropriate care, laboratory testing is necessary to tell if a person has a fungal infection or COVID-19.
Confirming diagnosis of fungal infections can also help avoid unnecessary prescription of antifungals, which could increase resistance to antifungal drugs.
Antifungal drugs treat fungal infections by killing or stopping the growth of dangerous fungi in the body. Fungi can develop antimicrobial resistance, when germs like bacteria and fungi develop the ability to defeat the drugs designed to kill them—that means the germs are not killed and continue to grow. Currently, only a small number of antifungal drug types exist, so resistance can severely limit treatment options.