Virtual Event
Malaria in Africa: Translating Science Into Practice
April 25, 2022 @ 7:00 am

-

4:30 pm

EDT

Virtual Event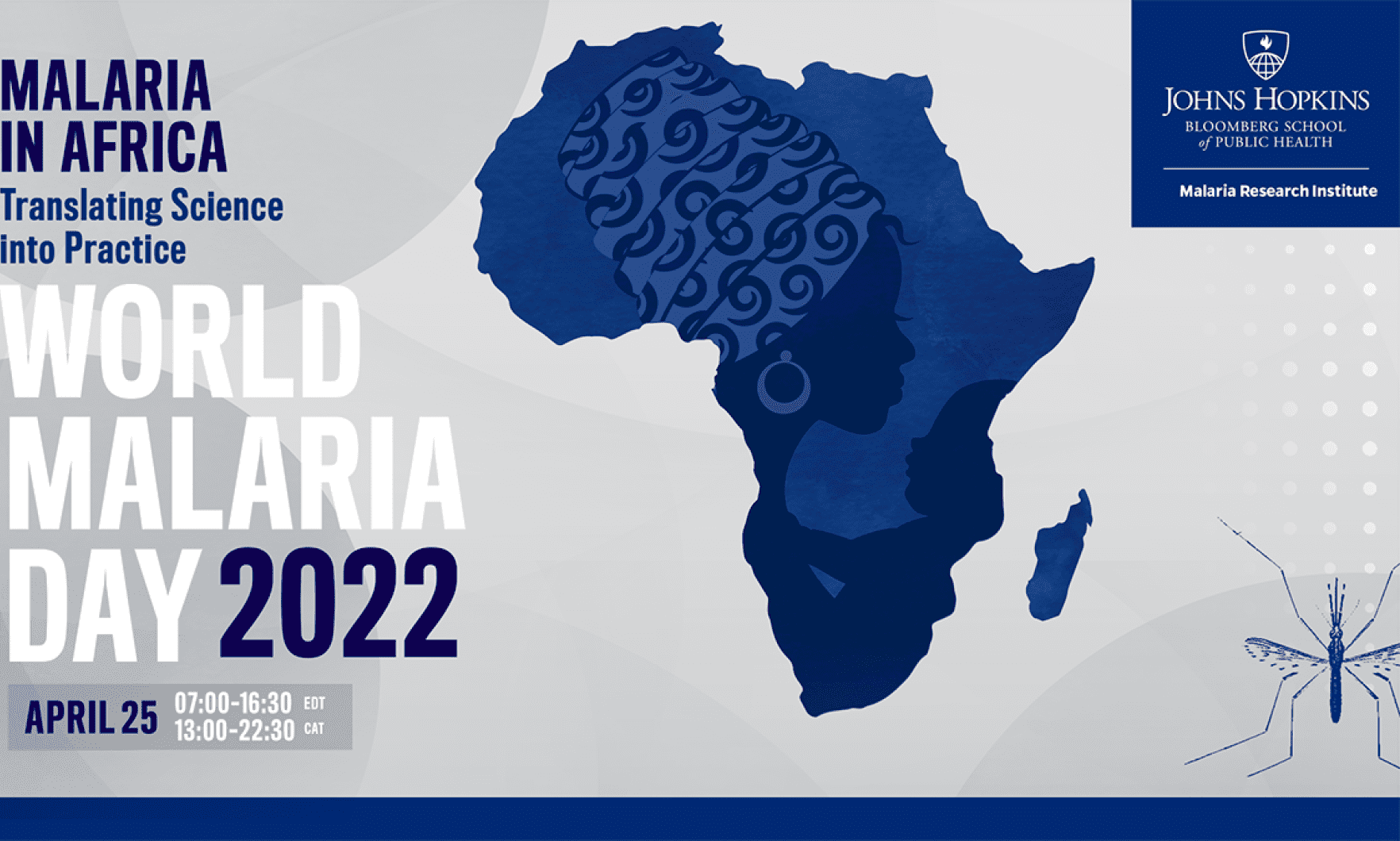 The Johns Hopkins Malaria Research Institute will host a World Malaria Day Symposium on 25 April 2022 featuring presentations by the five NIH International Centers of Excellence for Malaria Research (ICEMRs) that are actively working in Africa in the countries of Mali, Uganda, Ethiopia, Kenya, Malawi, Mozambique, Democratic Republic of Congo, Zimbabwe, and Zambia.
CONFIRMED KEYNOTE SPEAKERS
Dr. Matshidiso Rebecca Moeti, Regional Director for Africa, World Health Organization
"Science, research and precision disease control with malaria as entry point"
Dr. Rick Steketee, Deputy U.S. Global Malaria Coordinator, U.S. President's Malaria Initiative
"Malaria science and program: challenging topics of climate and localization"
Professor Sheila Tlou, ALMA Special Ambassador, African Leaders Malaria Alliance
"ALMAs 4-point agenda in the fight against malaria: linking policy, accountability and action to science"
The Johns Hopkins Malaria Research Institute's state-of-the-art facility is the hub for a community of multidisciplinary researchers dedicated to treat, control and eradicate this deadly disease. Focused on four major areas of research: Entomology, Parasitology, Epidemiology and Immunology, JHMRI boasts experts from around the globe, all working to prevent and cure malaria.
Please visit the Johns Hopkins Malaria Research Institute World Malaria Day Symposium event page to register for the event