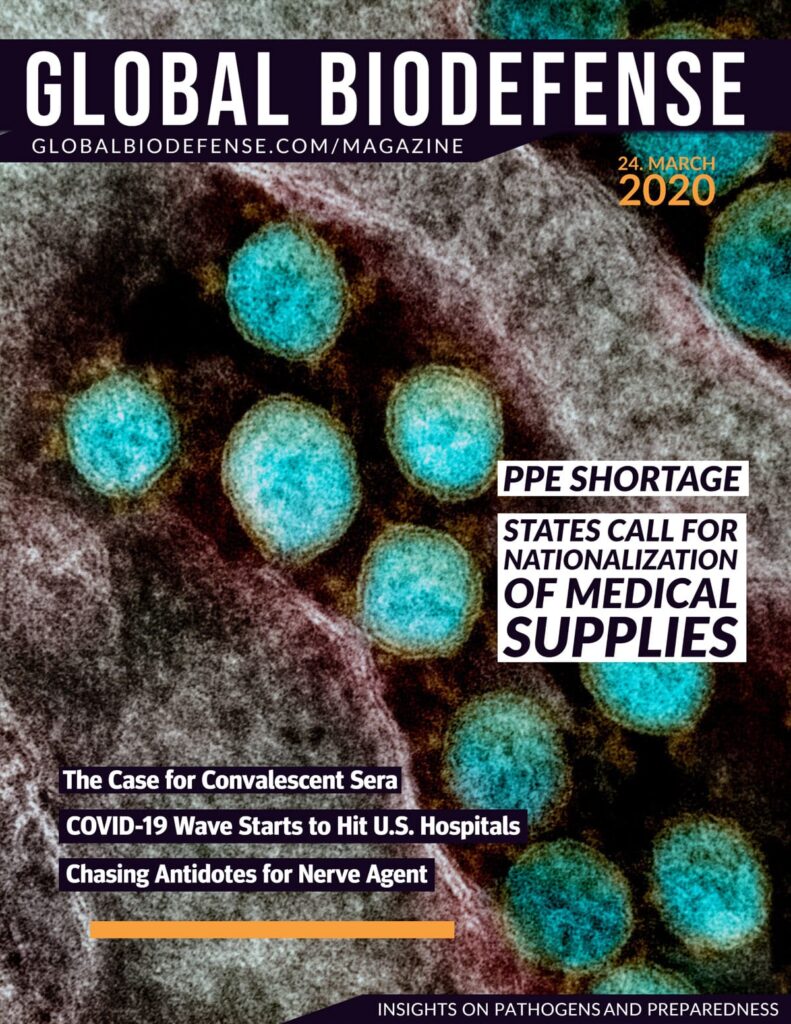 In This Edition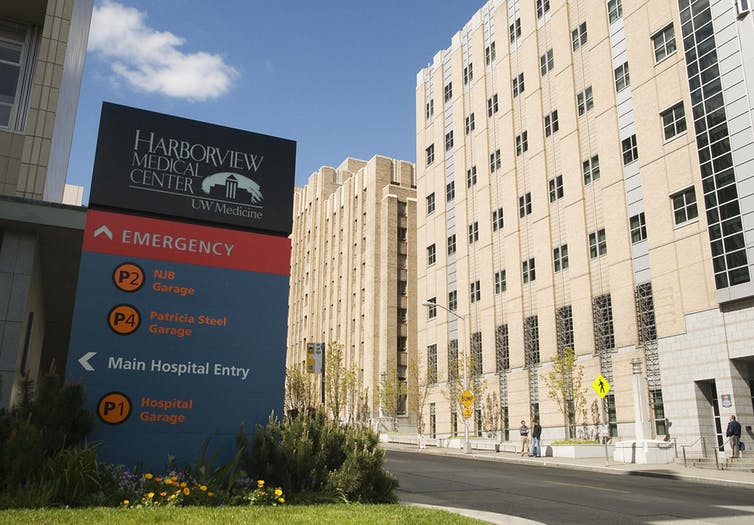 Inside, as usual, patient beds are near capacity, and the emergency department is filled with not only the usual mix of patients with trauma, stroke, chest pain and other concerns, but also dozens of people worried they might have COVID-19. I am an emergency and critical care physician who cares for patients in the emergency […] More
The American Red Cross is asking for healthy, eligible individuals who are feeling well to give blood or platelets. This helps maintain a sufficient blood supply and prevent shortages as COVID-19 coronavirus cases rise in the U.S. People can make an appointment to donate blood by using the Red Cross Blood Donor App, visiting RedCrossBlood.org or calling 1-800-RED CROSS (1-800-733-2767). Type O and platelet donations are especially needed right now.
Headline News
Biosecurity + Biodefense Jobs
CBRNE Chem/Bio Research Scientist
Battelle's CBRNE Business Line is seeking a scientist who possesses a strong background in chemistry, biology, or biochemistry. The successful candidate will conduct information acquisition activities and…
Journeyman Biosurveillance Scientist
Leverage scientific knowledge to support biological or biochemical research agendas. Apply advanced consulting and extensive technical expertise and full industry knowledge. Develop innovative solutions to complex problems.…
Biosurveillance Scientist, Senior
Conduct operational scientific and technical analysis to support national biosurveillance. Analyze the development of a variety of analytic biosurveillance decision support products that meet national decision makers'…
SOCMED Highlights
---
Journal Watch
In order to determine the spectrum of disease in children, researchers evaluated children infected with SARS-CoV-2 and treated at the Wuhan Children's Hospital. Of the 1391 children assessed and tested from January 28 through February 26, 2020, a total of 171 (12.3%) were confirmed to have SARS-CoV-2 infection. The median age of the infected children […] More
Certain aspects of the pathogenesis of SARS-CoV-2 can only be studied in detail in animal models, where repeated sampling and tissue collection is possible. Here, we show that SARS-CoV-2 causes respiratory disease in infected rhesus macaques, with disease lasting 8-16 days. Pulmonary infiltrates, a hallmark of human disease, were visible in lung radiographs of all […] More
A total of 199 patients with laboratory-confirmed SARS-CoV-2 infection underwent randomization; 99 were assigned to the lopinavir–ritonavir group, and 100 to the standard-care group. This trial found that lopinavir–ritonavir treatment added to standard supportive care was not associated with clinical improvement or mortality in seriously ill patients with Covid-19 different from that associated with standard […] More
We currently lack serological assays suitable to specifically detect SARS-CoV-2 antibodies, of critical importance to determine seroprevalence in a given population, define previous exposure and identify highly reactive human donors for the generation of convalescent serum as therapeutic. Importantly, the assays described here do not require handling of infectious virus, can be adjusted to detect […] More
Identifying the closest viral relatives of SARS-CoV-2 circulating in animals will greatly assist studies of viral function. The genomic features described here may explain in part the infectiousness and transmissibility of SARS-CoV-2 in humans. Although the evidence shows that SARS-CoV-2 is not a purposefully manipulated virus, it is currently impossible to prove or disprove the […] More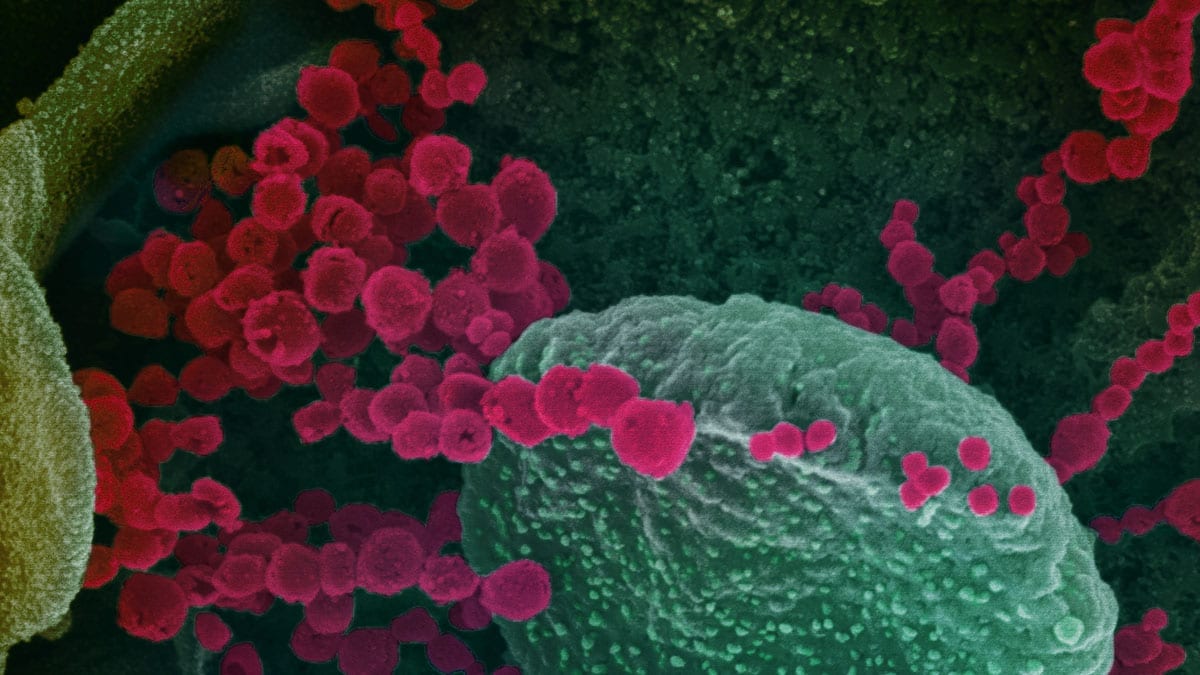 Within two months, SARS-CoV-2, a previously unknown coronavirus, has raced around globe, infecting over a 100,000 people with numbers continuing to rise quickly. Effective countermeasures require helpful tools to monitor viral spread and understand how the immune system responds to the virus. Publishing in the March 16, 2020, online issue of Cell, Host and Microbe […] More
There is now grave concern regarding the Italian national health system's capacity to effectively respond to the needs of patients who are infected and require intensive care for the severe acute respiratory syndrome coronavirus 2 SARS-CoV-2 pneumonia. The percentage of patients in intensive care reported daily in Italy between March 1 and March 11, 2020, […] More
---
ADVERTISEMENT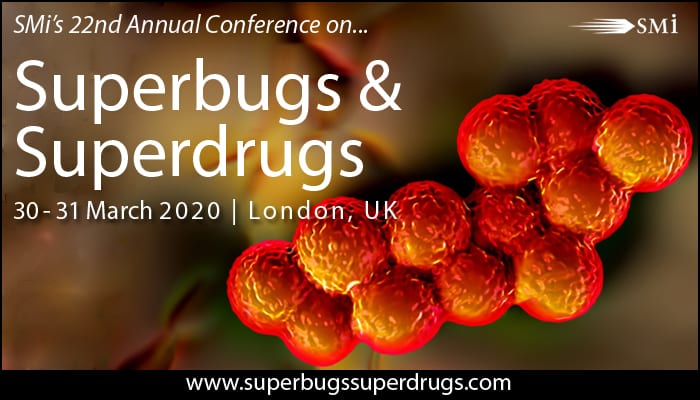 Superbugs & Superdrugs 2020
Due to ongoing concerns over COVID-19 this conference is now available with remote access only
30-31 MARCH 2020
SMi invites you to join an international gathering of industry experts sharing their experience and expertise on the challenges & solutions to antimicrobial resistance.
---
Industry + Partner News
---
Contracts, Grants + Innovation Challenges
Mar: 29: Pandemic Response Hackathon
Rapid teaming of public health professionals alongside the technology community's talent to contribute to the world's response to COVID-19.
Mar 31: EZ BAA Deadline: Novel Coronavirus Rapid Diagnostic
Concise abstract submissions due for BARDA development funding of SARS-CoV-2 molecular diagnostics.
Apr 6: Influenza Data Processing and Outreach
Contract proposals due for the Influenza Data Processing and Communication Center (iDPCC).
Apr 7: CEPI-EDCTP Seeks Proposals for Lassa Virus Vaccines
Applications invited for large-scale collaborative projects which include one or more clinical trials (phase II to III) aiming to accelerate the clinical development of Lassa candidate vaccines.
Apr 9: Radiation/Nuclear Medical Countermeasures Development
Supports MCMs to mitigate and/or treat tissue injuries resulting from exposure to ionizing radiation
Apr 9: Therapeutic Products for Biodefense, AMR Infections, and Emerging Infectious Diseases
Supports development of promising new therapeutics to address infections caused by NIAID Category A, B, and C priority pathogens and select bacterial and fungal infections.
Apr 9: Advanced Development of Diagnostics for Biothreats and EID
BAA topic supports development of novel, rapid sample-to-answer candidate diagnostic products that will address biodefense and pandemic preparedness.
Apr 24: JLABS @ Washington DC Innovations for Pediatric Influenza Intervention
Innovators within the fields of pediatric oncology, pediatric surgery and influenza are invited to submit innovative ideas for grant funding, use of bench equipment and J&J mentorship at JLABS for 1 year.
Apr 30: EZ-BAA for COVID-19 Rapid Diagnostic
BARDA rapid development funding of COVID-19 molecular diagnostics – must utilize platforms already cleared by the FDA.
Apr 30: BARDA BAA Medical Diagnostics and Countermeasures for SARS-CoV-2
This BAA amendment seeks biomedical and biopharma solutions to the immediate COVID-19 pandemic.
May 4: Global Health Security Partnerships – Lab Capacity Building
CDC grant program to strengthen lab workforce, improve biorisk management, outbreak response globally.
Jul 2: NIBIB Technology Accelerator Challenge: Handheld Diagnostics
Anticipated to be released this month, this innovation competition will spur design and development of non-invasive, handheld, digital diagnostic devices that will target anemia, sickle cell disease, malaria, and other blood-related diseases.
---
Headlines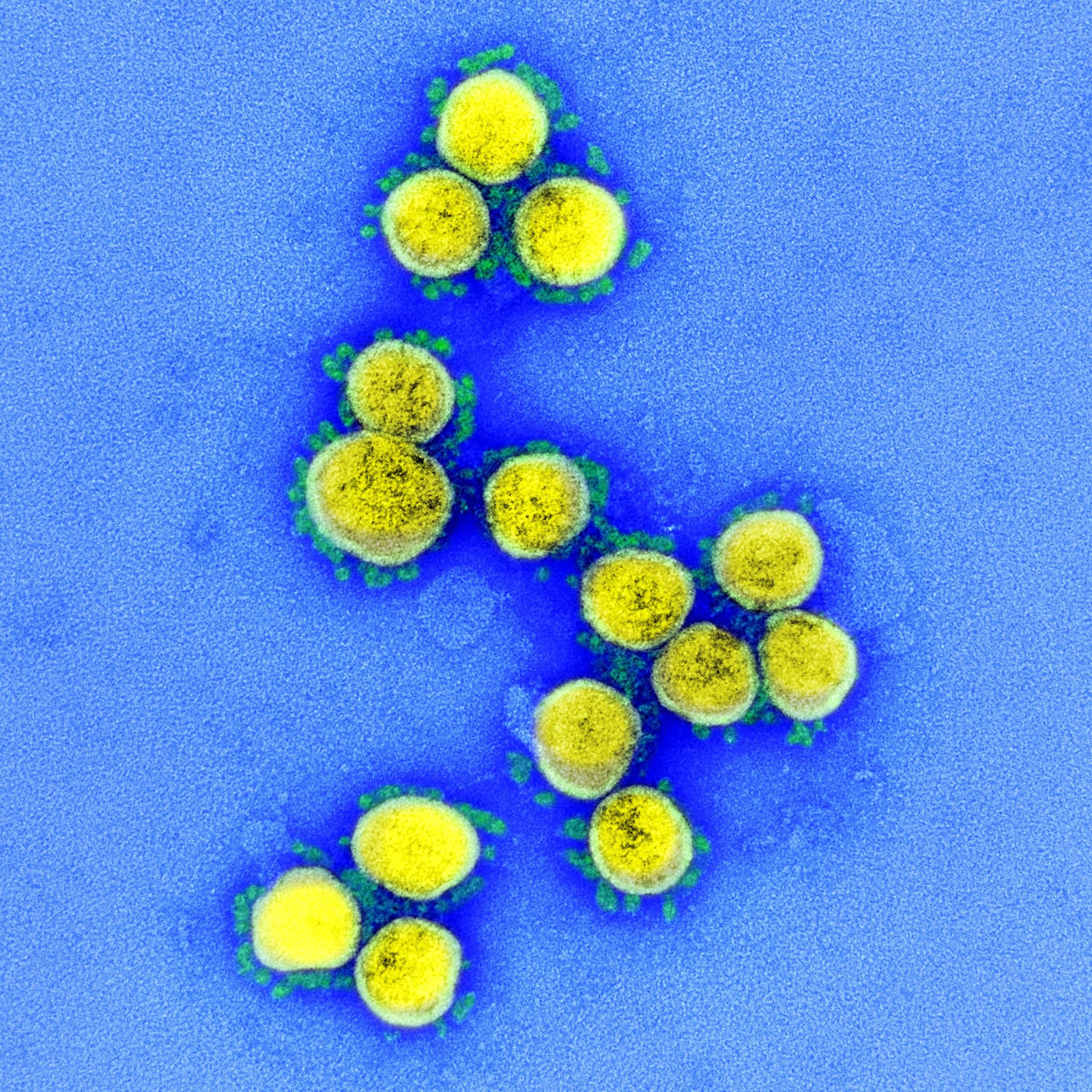 Investors are looking at big losses in two "pandemic bonds," issued by the World Bank's International Bank for Reconstruction and Development (IBRD) in 2017, which were designed to pay out funds to countries that need help to contain a pandemic.1 The global COVID-19 pandemic will almost certainly trigger the riskier of two tranches of catastrophe bonds […] More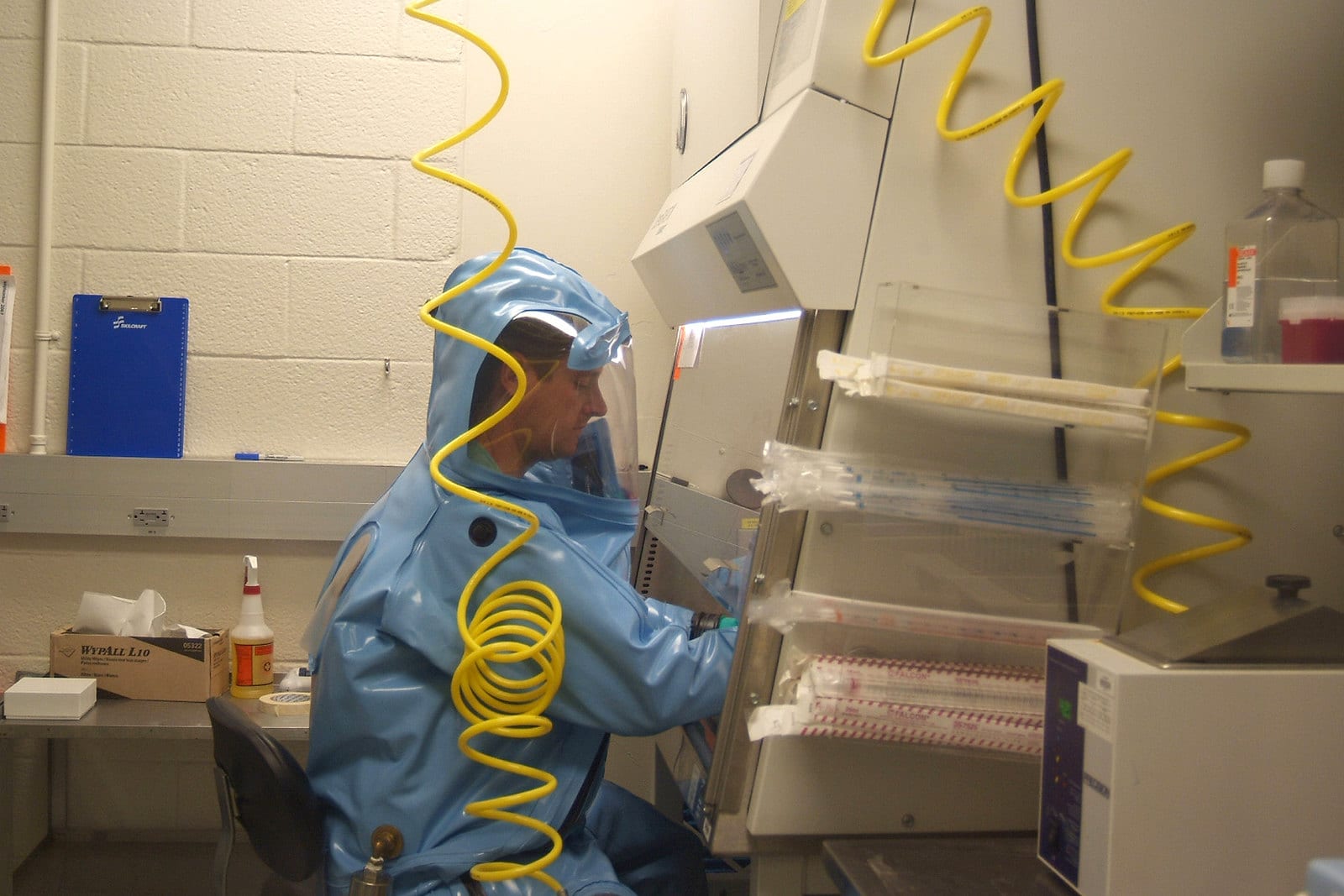 At the White House briefing Wednesday on efforts to combat COVID-19, Defense Secretary Mark Esper said that he had just visited the U.S. Army Medical Research Institute for Infectious Diseases (USAMRIID) at Fort Detrick, Maryland, and was briefed on its work on antiviral drugs and vaccines. But USAMRIID scientists have privately complained about their lack […] More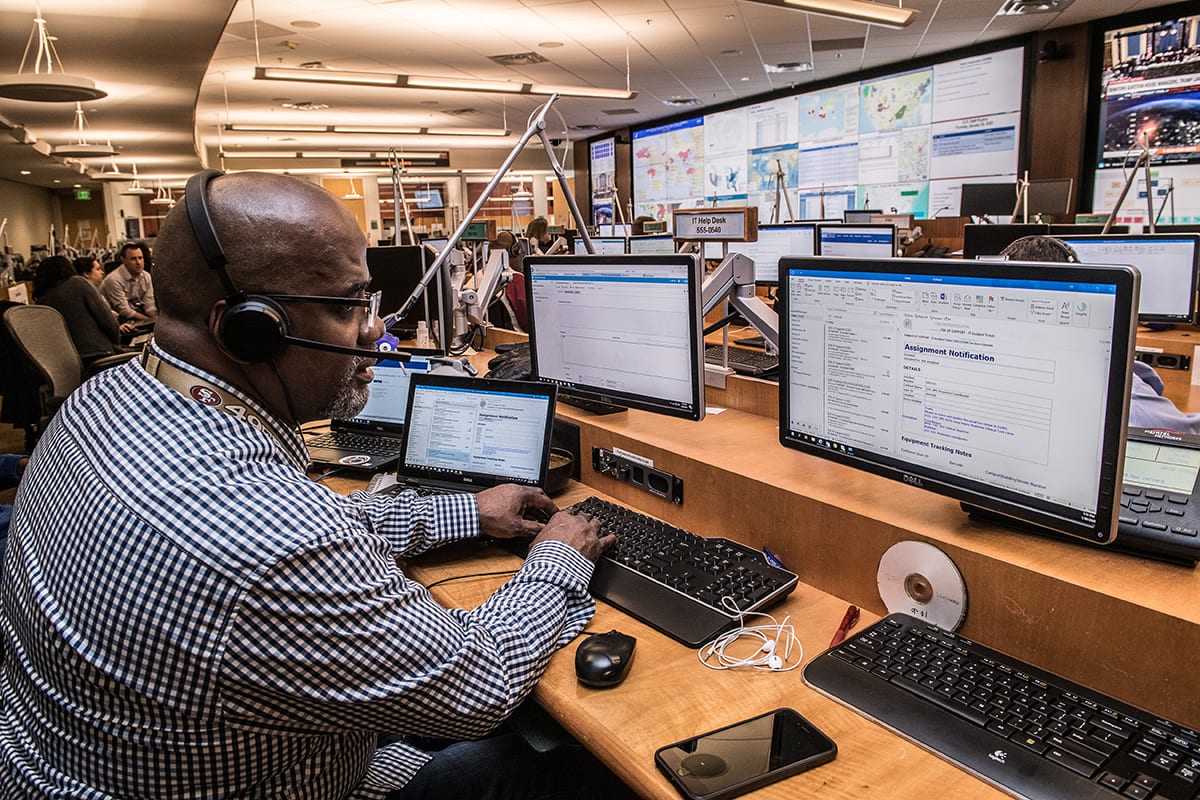 Last week, Florida health officials found themselves overwhelmed. The state's disease experts were working around the clock to trace the rapidly spreading coronavirus, and the state needed more of them. In an unprecedented gathering of resources, the state recruited 100 professors and students from five universities to help track the spread of COVID-19. Those professors […] More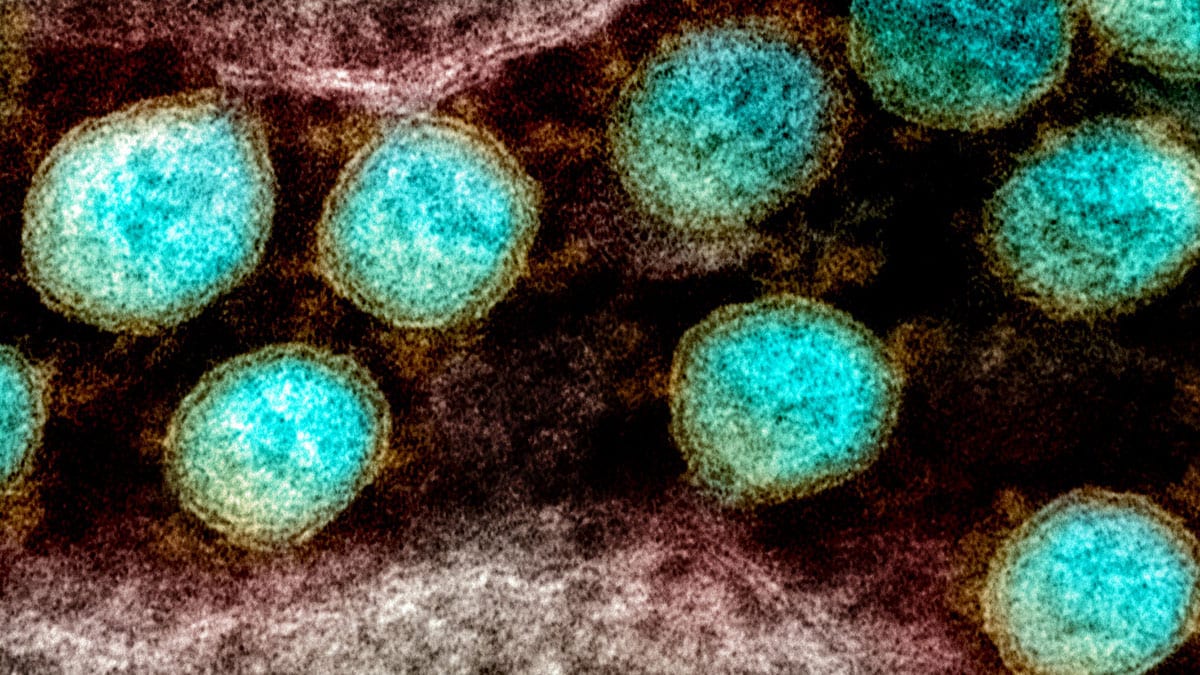 If the US forgoes contact tracing in favour of aggressive social-distancing measures alone, the country risks the outbreak worsening, and lockdown measures such as school and business closures dragging on for longer than they would otherwise. Across the United States, overwhelmed health departments are failing to diagnose people with COVID-19 and do the detective work […] More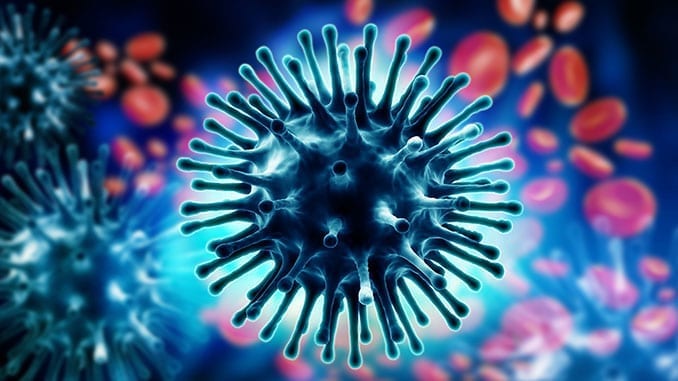 A universal flu vaccine has eluded scientists for decades. Unlike other viruses, influenza has a rapid-fire mutation rate and thousands of different strains, which complicates the process. With several candidates now in development and a fresh batch of federal funding, researchers say a universal flu vaccine could be within reach. Saint Louis University runs a […] More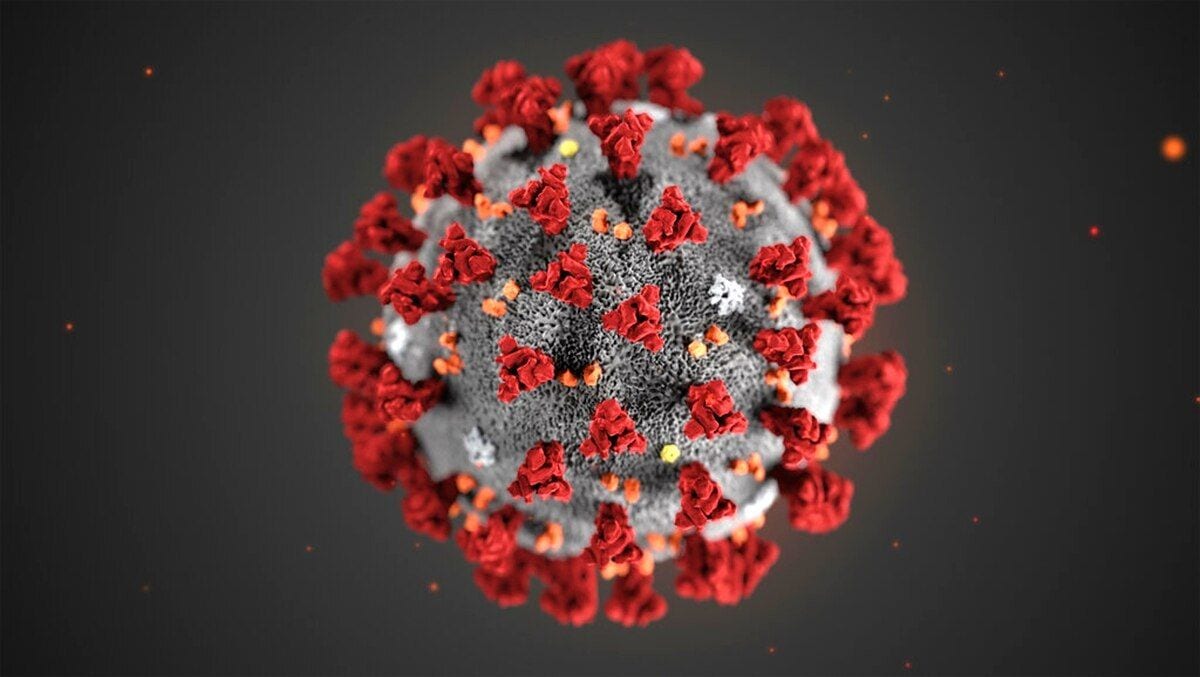 NASA leadership announced on Mar. 14 enactment of Stage 2 of the agency's Response Framework for the novel coronavirus (COVID-19) crisis. In Stage 2, telework is strongly encouraged for employees who can work remotely. Employees who are cleared may take home their laptop computer, power cord, NASA badge, and any other equipment needed to work […] More
---
---
Essential Research
SARS-CoV-2 Infection in Children – NEJM
In order to determine the spectrum of disease in children, researchers evaluated children infected with SARS-CoV-2 and treated at the Wuhan Children's Hospital. Of the 1391 children…
The Proximal Origin of SARS-CoV-2
Identifying the closest viral relatives of SARS-CoV-2 circulating in animals will greatly assist studies of viral function. The genomic features described here may explain in part the…
---
FEATURED EVENTS
Mar: 24 The Role of Digital Health Technologies in Drug Development (Webcast)

The National Academies Forum on Drug Discovery, Development, and Translation and the Roundtable on Genomics and Precision Health will host a public workshop via webcast on Zoom on 24 Mar. Learn more.
Mar 24: World TB Day 2020

As we mark this day of Tuberculosis awareness, take a look at some of the latest research highlights here.
Mar 24-25 BIO Coronavirus Collaboration Initiative Virtual Summit

BIO is hosting a virtual summit to help companies working on COVID-19 treatments, diagnostics and vaccines to come together to discuss challenges and opportunities with government officials and other stakeholders. Learn more
Mar 25: Responding to COVID-19 Webinar: The Science of Social Distancing

The webinar will feature a panel of expert speakers, including: Nancy Messonnier, Marc Lipsitch, Mitch Stripling, and Howard Markel. Learn more
Mar 25: A Comprehensive Introduction to Medical Simulation (Webinar)

Join HDIAC on Wednesday, March 25, from 1200 to 1300 EDT for a live webinar presentation titled "A Comprehensive Introduction to Medical Simulation". Learn more
Mar 26: Policy vs. Pandemics: Polarization and Public Health emergency Preparedness (Webcast)

George Mason University Schar School of Policy and Government will host this no-fee webinar event, "Policy vs. Pandemics: Polarization and Public Health Emergency Preparedness," on March 26. Learn more
Mar 30-31: Superbugs + Superdrugs 2020 (Webcast)

Bringing industry leaders together to discuss the strategies in place that reduce AMR, evaluate the role pharmaceutical companies and funding bodies play in reducing AMR, learn about new diagnostics approaches to identify AMR and consider novel candidates and alternatives to anti-microbials. Register now
26 Mar: APIC | AIHA Webinar – Ventilation, Surface Disinfection and PPE Considerations for the IP and IH

Town-hall style webinar to address occupational health and safety professionals', industrial hygienists' and infection preventionists' questions about ventilation, surface disinfection, respirators, construction issues, occupational health and safety during the COVID-19 pandemic. Learn more
May 28-29: Critical Public Health Value of Vaccines in the Age of Pandemics

The National Academies of Sciences, Engineering, and Medicine Board on Global Health will host a 1.5-day public workshop May 28-29 that will examine the current state of vaccine preventable diseases and the impact of vaccine access and hesitancy globally, and the multidimensional drivers and impacts of declining vaccine confidence. Learn more
Jun 10-11: Joint Civil + DoD CBRN Symposium (New Dates)

An annual gathering of the most respected minds in the CBRN defense community, including operational leaders, intelligence providers, key policymakers and solution providers from Industry and Academia. Register now
Jun 28 – Jul 2 CSTE Annual Conference

The CSTE Annual Conference connects more than 1,700 public health epidemiologists from across the country and will include workshops, plenary sessions with leaders in the field of public health, oral breakout sessions, roundtable discussions, and poster presentations. Learn more
Aug 21-26 Preparedness Summit 2020
(New Dates)

Join experts and stakeholders from across public health, healthcare, disaster relief, emergency management, and related fields nationwide. Learn more
Dec 15-17 SYNChronicity 2020 – National Conference for HIV, HCV, STI and LGBTQ Health (New Dates)

Brings together medical professionals, service providers, government officials, and health advocates to sync effective approaches to address HIV, HCV, STI, and LGBTQ health in the changing and dynamic health care landscape. Learn more
20-23 Apr 2021 ABSA's 1st Biosecurity Symposium (New Dates)

Due to the COVID-19 pandemic, ABSA's 1st Biosecurity Symposium has been rescheduled and will now take place 20-23 April 2020 in Minneapolis, MN. Learn more
---
Sign up to receive weekly insights from the team at Global Biodefense.
Latest News from Global Biodefense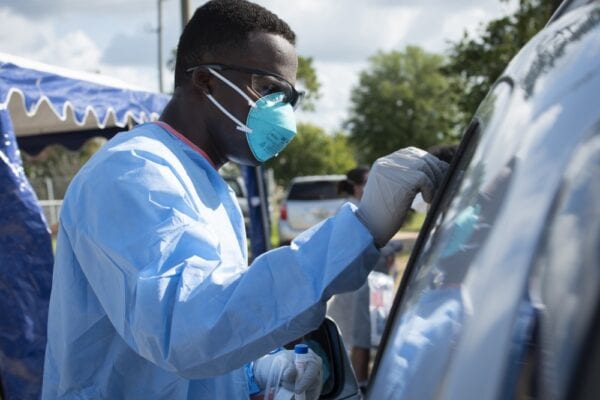 InBios Awarded $12.7M to Boost Production of Two COVID-19 Diagnostics
With the additional pandemic-response funding investment by the U.S. federal government, InBios International will increase their COVID-19 diagnostic test production to 400,000 units per week…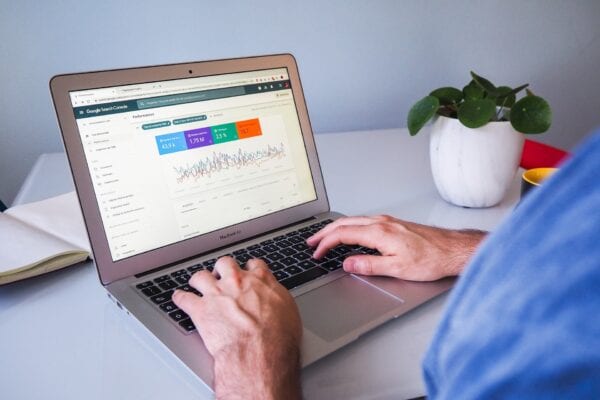 Mayo Clinic Research Uses Web Search Analytics to Predict COVID Hotspots
Web-based analytics have demonstrated their value in predicting the spread of infectious disease, and a new study from Mayo Clinic indicates the value of analyzing…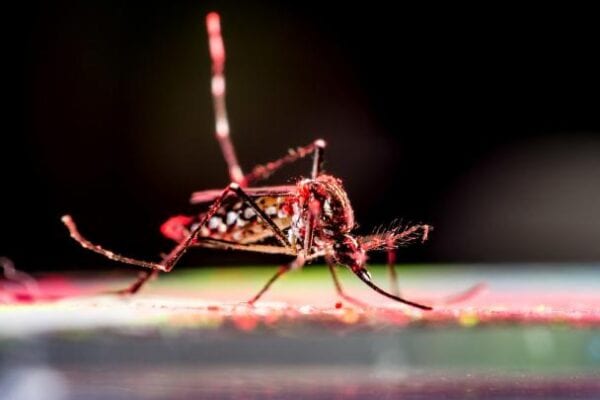 Light Pollution May Increase Biting Behaviors of Disease-Spreading Mosquitoes
Artificial light abnormally increases mosquito biting behavior at night in a species that typically prefers to bite people during the day, according to research from…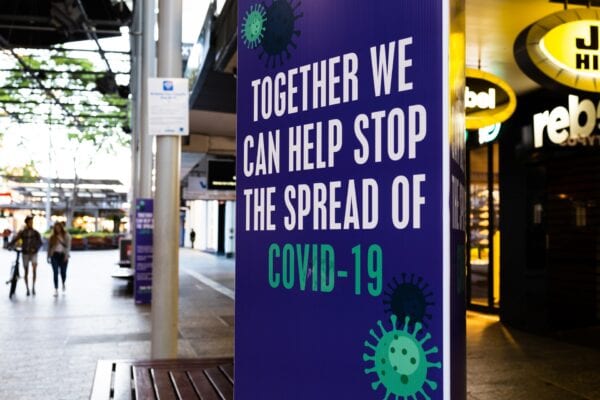 Emerging Infections Network – Managing Travelers Who Acquire Disease Abroad
FUNDING OPPORTUNITY CDC research activities regarding international travelers at multiple sites are limited. Proposals are now being accepted under a new effort focused on determining…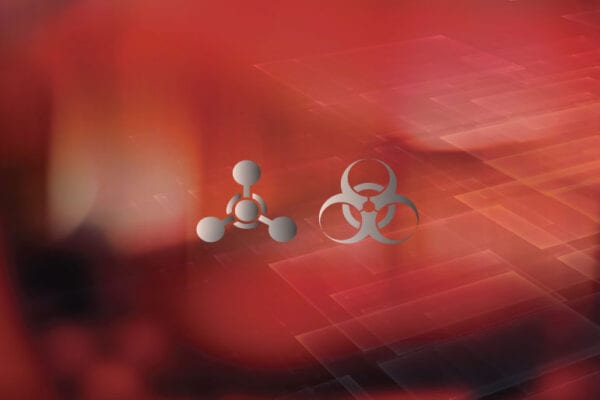 State Department: Reducing Revisionist State Biological and Chemical Weapons Threats
The Department of State's Bureau of International Security and Nonproliferation, Office of Cooperative Threat Reduction (ISN/CTR) is funding cooperative agreements to identify and disrupt the…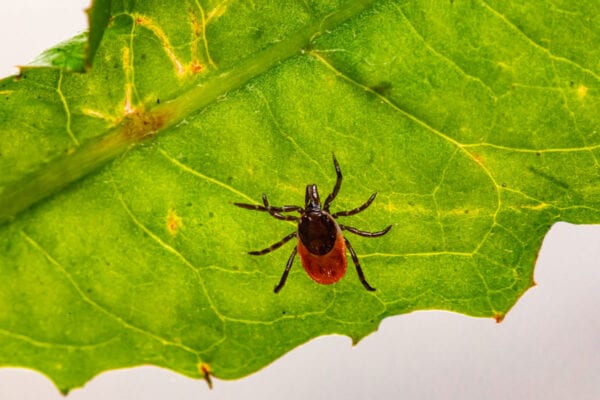 Dr. Staples is a CDC epidemiologist who led the response to the tick-borne Heartland virus and created a tracking registry that has documented 50 infections…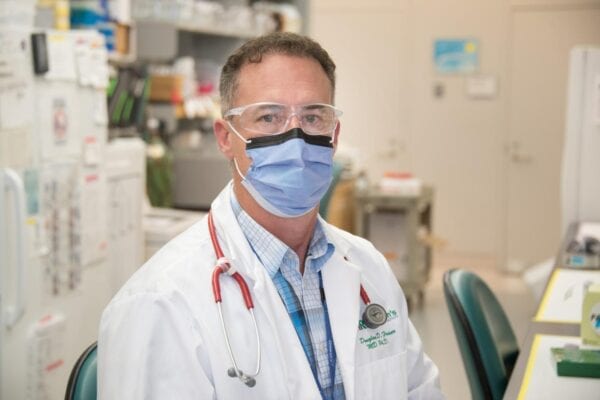 Study Identifies 4 Metabolites of Importance to COVID-19 Disease Detection
A new study suggests that SARS-CoV-2 affects the human body's blood concentration levels of specific metabolites – small molecules broken down in the human body…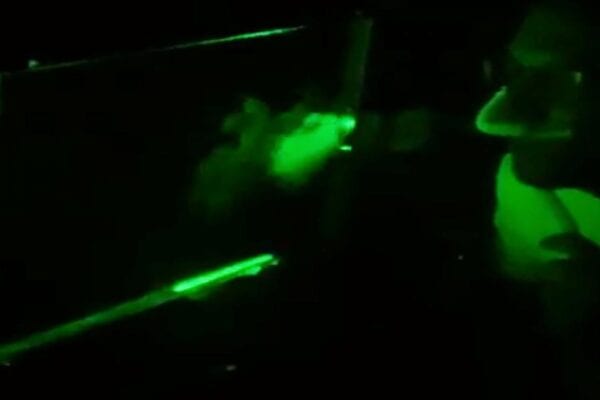 SARS-CoV-2 Isn't Spread Very Well By the Small Droplets That Linger Longest
Aerosol microdroplets, the tiny particles that linger in the air longest after we talk, cough, or sneeze, do not appear to be extremely efficient at…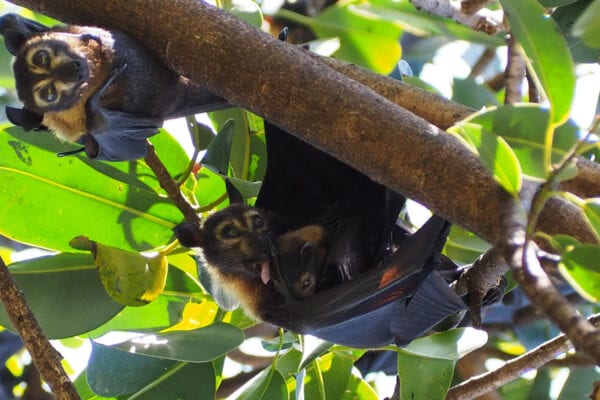 Five Things You Need to Know About Bats, Disease and Coronavirus
Professor Emma Teeling is co-founder of Bat 1K, an initiative to sequence the genomes of all bat species. She is a zoologist and geneticist at…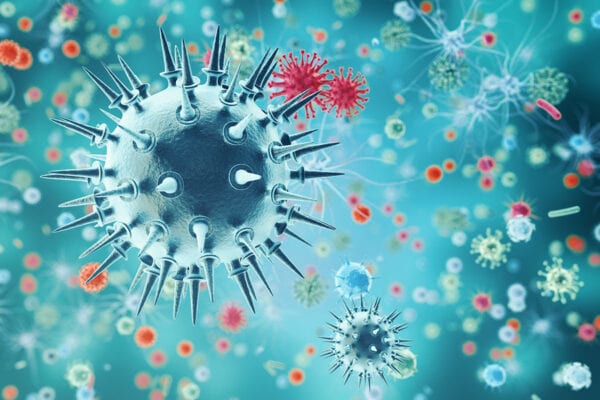 Biodefense Headlines – 25 October 2020
News highlights on health security threats and countermeasures curated by Global Biodefense This week's selections include rural biosurveillance for pandemic preparedness, high hopes (and hurdles)…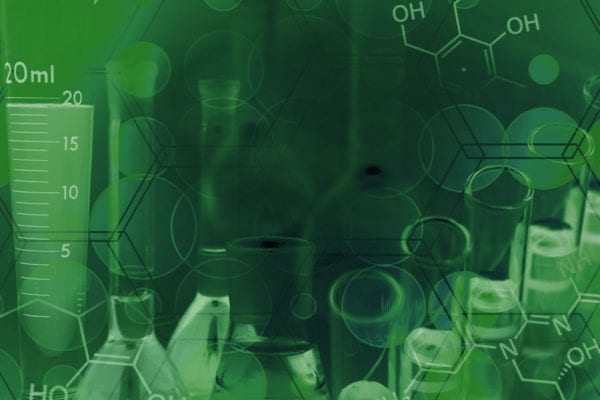 New Study Casts Doubt on Benefit of Tocilizumab for Worsening Cases of COVID-19
The drug tocilizumab (Actemra) does not reduce the need for breathing assistance with mechanical ventilation or prevent death in moderately ill hospitalized patients with COVID-19,…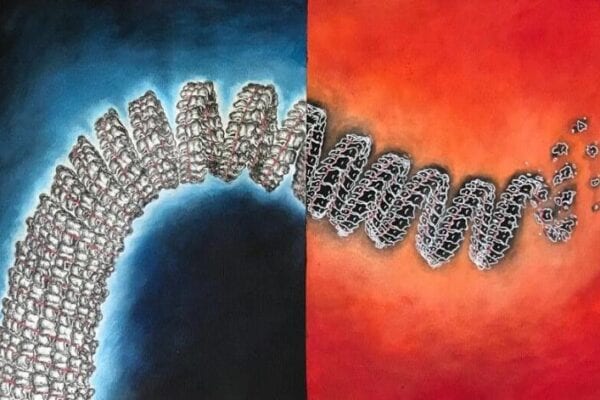 Targeting the Shell of the Ebola Virus for a Knock-Out with Antivirals
How can we battle these infectious agents such as Ebola virus disease (EVD) that reproduce by hijacking cells and reprogramming them into virus-replicating machines? A…