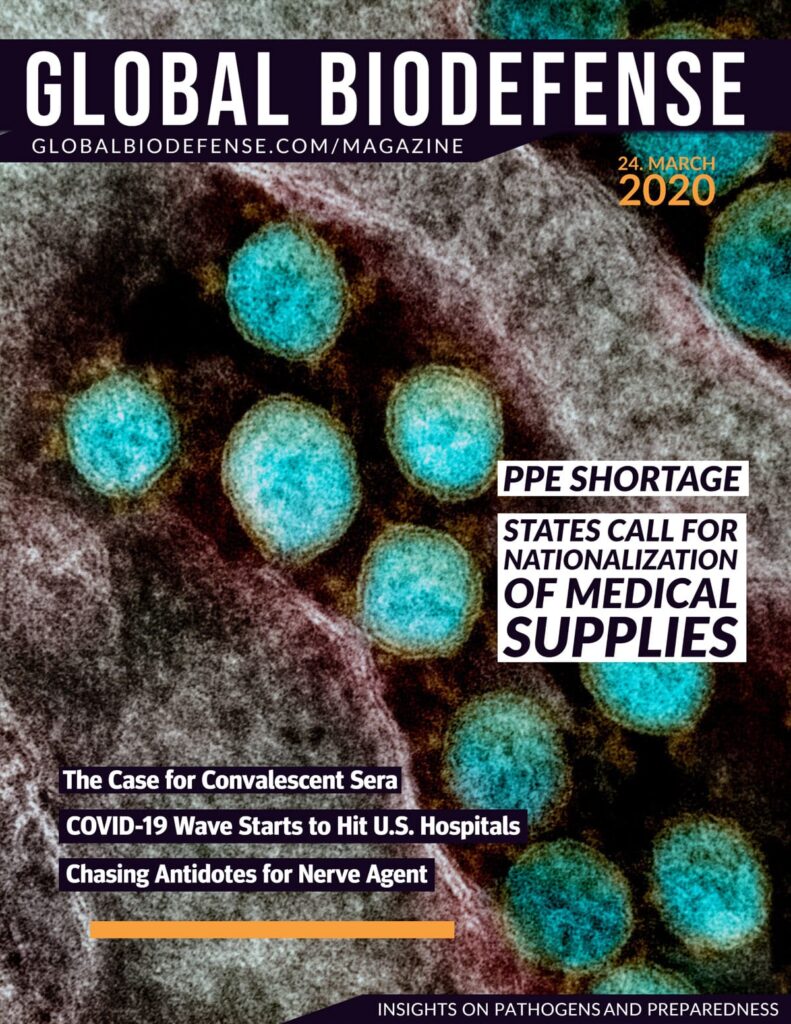 In This Edition
The American Red Cross is asking for healthy, eligible individuals who are feeling well to give blood or platelets. This helps maintain a sufficient blood supply and prevent shortages as COVID-19 coronavirus cases rise in the U.S. People can make an appointment to donate blood by using the Red Cross Blood Donor App, visiting RedCrossBlood.org or calling 1-800-RED CROSS (1-800-733-2767). Type O and platelet donations are especially needed right now.
Headline News
Biosecurity + Biodefense Jobs
SOCMED Highlights
---
Journal Watch
---
ADVERTISEMENT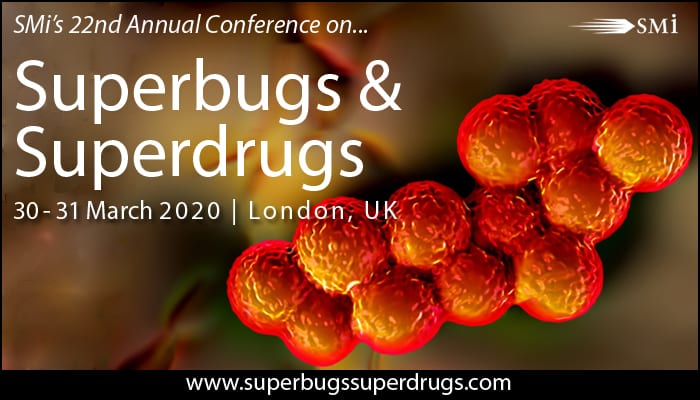 Superbugs & Superdrugs 2020
Due to ongoing concerns over COVID-19 this conference is now available with remote access only
30-31 MARCH 2020
SMi invites you to join an international gathering of industry experts sharing their experience and expertise on the challenges & solutions to antimicrobial resistance.
---
Industry + Partner News
---
Contracts, Grants + Innovation Challenges
Mar: 29: Pandemic Response Hackathon
Rapid teaming of public health professionals alongside the technology community's talent to contribute to the world's response to COVID-19.
Mar 31: EZ BAA Deadline: Novel Coronavirus Rapid Diagnostic
Concise abstract submissions due for BARDA development funding of SARS-CoV-2 molecular diagnostics.
Apr 6: Influenza Data Processing and Outreach
Contract proposals due for the Influenza Data Processing and Communication Center (iDPCC).
Apr 7: CEPI-EDCTP Seeks Proposals for Lassa Virus Vaccines
Applications invited for large-scale collaborative projects which include one or more clinical trials (phase II to III) aiming to accelerate the clinical development of Lassa candidate vaccines.
Apr 9: Radiation/Nuclear Medical Countermeasures Development
Supports MCMs to mitigate and/or treat tissue injuries resulting from exposure to ionizing radiation
Apr 9: Therapeutic Products for Biodefense, AMR Infections, and Emerging Infectious Diseases
Supports development of promising new therapeutics to address infections caused by NIAID Category A, B, and C priority pathogens and select bacterial and fungal infections.
Apr 9: Advanced Development of Diagnostics for Biothreats and EID
BAA topic supports development of novel, rapid sample-to-answer candidate diagnostic products that will address biodefense and pandemic preparedness.
Apr 24: JLABS @ Washington DC Innovations for Pediatric Influenza Intervention
Innovators within the fields of pediatric oncology, pediatric surgery and influenza are invited to submit innovative ideas for grant funding, use of bench equipment and J&J mentorship at JLABS for 1 year.
Apr 30: EZ-BAA for COVID-19 Rapid Diagnostic
BARDA rapid development funding of COVID-19 molecular diagnostics – must utilize platforms already cleared by the FDA.
Apr 30: BARDA BAA Medical Diagnostics and Countermeasures for SARS-CoV-2
This BAA amendment seeks biomedical and biopharma solutions to the immediate COVID-19 pandemic.
May 4: Global Health Security Partnerships – Lab Capacity Building
CDC grant program to strengthen lab workforce, improve biorisk management, outbreak response globally.
Jul 2: NIBIB Technology Accelerator Challenge: Handheld Diagnostics
Anticipated to be released this month, this innovation competition will spur design and development of non-invasive, handheld, digital diagnostic devices that will target anemia, sickle cell disease, malaria, and other blood-related diseases.
---
Headlines
---
---
Essential Research
---
FEATURED EVENTS
---
Sign up to receive weekly insights from the team at Global Biodefense.
Latest News from Global Biodefense