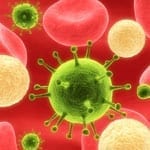 The National Institute of Allergy and Infectious Diseases (NIAID), Division of Allergy, Immunology and Transplantation is renewing a Broad Agency Announcement (BAA) in support of the Adjuvant Development Program to advance novel vaccine adjuvants towards licensure for human use.
NIAID supports extramural research to develop new products to protect the public from the health consequences of biological agents that might be used in acts of bioterrorism and from emerging and re-emerging diseases, such as West Nile Virus, multi-drug resistant Tuberculosis and Dengue Fever.
The biological agents deemed to pose the greatest threat to civilian populations are prioritized in the NIAID Emerging and Re-emerging Infectious Diseases list. NIAID also contributes to meeting the goals for host defense described in the NIAID Strategic Plan for Biodefense (.pdf) by supporting the development of new vaccine adjuvants that stimulate stronger, more protective immune response.
This BAA supports the development of adjuvants through immunological characterization studies and lead compound optimization.  Candidate vaccine adjuvants eligible for support must have already been identified as minimally reactogenic and characterized as safe after administration in an animal model; have documented evidence that demonstrates a mechanism of action for the adjuvant; been shown to safely augment the ability of a vaccine to protect against pathogen challenge in an in vivo animal model; and shown that the adjuvant has immune-enhancing activity with human primary cells or tissues.
Technical proposals should demonstrate in a Product Development Plan how funding will significantly advance the development of candidate vaccine adjuvants within a maximum five year period of contract performance.
It is anticipated that the government will award multiple cost reimbursement, completion type contracts with options, beginning on or about August 30, 2013.
All responsible sources may submit a proposal which shall be considered by the Agency.   This BAA will be posted under Solicitation Number: BAA-NIAID-DAIT-NIH-AI-2012146 on FedBizOpps.gov on or about August 17, 2012.