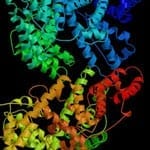 Researchers at the University of Washington's (UW) Molecular Engineering & Sciences Institute are working via innovative collaborations to create advancements in biotechnology and clean energy.
By investigating and designing new proteins, the essential parts of organisms which participate in virtually every process within cells, the institute is aiming for discoveries that can lead to new technologies in the field of human health.
UW researchers can design and test around 400 different proteins every month, with assistance from collaborator Gen9, a synthetic biology company in Massachusetts that pioneered a process to make genes on a very large scale.
Researchers are also getting help from an unlikely source: thousands of science enthusiasts around the world that play an online game to create new proteins for disease detection and treatment. Foldit, a free protein-folding game (www.fold.it), was developed in collaboration between the UW's molecular biology department and the UW's Center for Game Science (Seattle Times).
Approximately 230,000 players worldwide have downloaded the game, and use intuition and spatial reasoning to try to design proteins with stable, efficient designs.
Read the rest of the story at the Seattle Times.