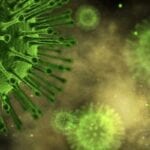 Inovio Pharmaceuticals, Inc. announced today that its universal H1N1 influenza vaccine, designed to protect against a spectrum of viral strains, generated protective antibody levels comparable to a current FDA-approved seasonal influenza vaccine against a currently circulating influenza strain.
The current FDA-approved trivalent influenza vaccines are designed to protect against only the three strains included in their formulation and are therefore incapable of addressing the inevitable and frequent shift and drift of influenza viral strains that can occur from season to season.
However, scientists have questioned whether an influenza vaccine designed to be broadly protective against multiple, unmatched influenza virus strains could provide the same level of protection as the currently licensed trivalent vaccines that are typically matched to two different influenza A strains and a single influenza B strain.
Inovio's 100 patient phase I study for the SynCon universal vaccine showed a response rate comparable to that seen in volunteers who received the matched seasonal influenza vaccine.
"We couldn't be more pleased with the results from this proof-of-principle and dose-finding study of our H1N1 universal influenza vaccine," said Dr. J. Joseph Kim, Inovio's President and CEO. "These results further support our mission to develop a universal influenza vaccine capable of providing years of true preemptive protection across subtypes and strains."
Kim added that the results will also help the company fine-tune dosing for their pandemic avian H5N1 program and support research for the rapidly emerging H7N9 virus.
The results of the SynCon H1N1 Vaccine phase 1 study were presented today at the World Vaccine Congress in Washington, DC, by Dr. Niranjan Sardesai, Inovio's Chief Operating Officer.
Read more about the study results at Inovio: Broadly targeted SynCon H1N1 vaccine induces protective antibodies comparable to current seasonal vaccine against currently circulating influenza strain.