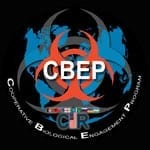 The Defense Threat Reduction Agency (DTRA) is seeking potential sources to support the Cooperative Biological Engagement Program (CBEP) in a restructure of its Field Epidemiology training program through the creation of a measurable, goal-oriented framework that is internationally recognized and endorsed.
An established, leading epidemiology organization is sought to create the framework and define criteria for trainee achievement of CBEP qualifications. The provider may also support the modification of a CBEP training curriculum around the established CBEP evaluation framework as needed. The provider should not only convey international reputation in the area of epidemiology, but should also demonstrate experience in performing similar activities in low-resource international settings.
Activities envisioned under the effort include:
Establish a set of field epidemiology core competencies that would enable individuals to contribute to CBEP's threat reduction mission goals, covering all aspect of field epidemiology that improve biological threat reduction capacity related to select agents
Based upon the established curriculum, develop an evaluation framework to be used to qualify individuals in CBEP partner nations in field epidemiology, including skill and competency assessment methodologies for individuals that have completed CBEP-supported epidemiologic training.
Develop testing materials, which can include computer, paper, and field-based components.
Create and execute an implementation plan for the administration of the evaluation framework including progress reporting mechanisms. 
Develop the evaluation framework with the goal of gaining international recognition and the ability to endorse it as valuable in creating and maintaining an effective event surveillance network with a focus on select agents.
The goals set forth by the qualification framework will become the basis for DTRA to evaluate epidemiology training progress and proficiencies achieved by training programs, to support decision-making about when a given training program may be considered complete and to gauge whether milestone goals are effectively met along the way.
Further details are available under Solicitation Number: SSEQ01. The response deadline is April 30, 2013.