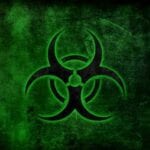 The U.S Department of Homeland Security (DHS) has selected Health Research Inc. with the Wadsworth Center, New York State Department of Health to develop standard test methods to support field evaluation of technologies used for biological agent detection.
The proposed work will address current gaps in standards by defining field testing needs, methods and performance requirements. The resulting deliverables will include products that will serve as the basis of a national standard for biothreat equipment.
The work requires interaction with the entire biological event response chain including: members of the Laboratory Response Network, National Guard WMD Civil Support Teams, Hazardous Material response units, Federal Bureau of Investigation (FBI) weapons of mass destruction coordinators, Environmental Protection Agency (EPA) and representatives from regional, state and local response units. 
In further describing why Wadsworth Center and Health Research Inc. were selected, DHS states that because the existing Stakeholder Panel for Agent Detection Assays (SPADA) is the only national standard for biothreat detection and device testing, and will be the basis for the field testing for this effort, it is important the performer have experience with the development of biothreat standards as established by SPADA.
The effort is overseen by the DHS, Science and Technology Directorate, Standards Office, Acquisition Support & Operations Analysis, Biological Countermeasures Standards program. Further details are available at FBO.gov. 
Health Research, Inc. is a not-for-profit corporation affiliated with the New York State Department of Health (DOH) and the Roswell Park Cancer Institute (RPCI) a leading cancer research center located in Buffalo, New York.