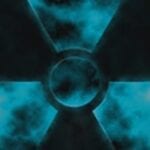 The National Institutes of Health (NIH) is seeking information to inform a future solicitation for the development and testing of animal models and medical countermeasures against radiation exposure.
The effort includes developing suitable animal models for radiation injury, evaluating the safety and efficacy of promising medical countermeasures (MCM) in these models, and providing other product development-related services.
NIH intends to solicit proposals for multi-year Product Development Contracts that will encompass some or all of the work described below, depending on contract type and program needs, and that would span a five-year period, beginning in 2015. Interested organizations are encouraged to provide a white paper that includes organizational experience and staff expertise in the following areas: 
Animal models of radiation injury
MCM testing in animal models of radiation injury
Investigational New Drug (IND product development support services
Mouse hematopoietic injury
Mouse gastrointestinal injury (acute and delayed)
Mouse lung injury
Mouse: other radiation injuries
Non-human primate (NHP) hematopoietic injury
NHP gastrointestinal injury (acute and delayed)
NHP lung injury
Other animal models for radiation injury
Radionuclide modeling and decorporation
Animal safety/pharmacology 
Acute radiation syndrome (ARS) encompasses a spectrum of pathophysiologic changes caused by exposure to high doses of penetrating radiation in a relatively short time period. Radiation exposures exceeding 2 Gy in adults can result in the depletion of hematopoietic stem cells and cellular progenitors in the bone marrow, which may lead to severe neutropenia, thrombocytopenia and death from infection or hemorrhage.
Higher radiation doses can cause gastrointestinal (GI) complications, including mucosal barrier breakdown, bacterial translocation, and loss of GI structural integrity, which can lead to rapid death. Individuals who survive ARS may suffer from the delayed effects of acute radiation exposure, which can include pulmonary, renal and cutaneous complications occurring weeks to months after radiation exposure.
"NIH is committed to addressing the need for radiation/nuclear countermeasures that are suitable for a mass casualty situation and to support research and development efforts to make them available for advanced development and procurement by the Biomedical Advanced Research and Development Authority (BARDA) and the Strategic National Stockpile (SNS)," states the announcement. 
Further details are available under Solicitation Number: HHS-NIH-NIAID(AI)-RFI-13-057. The response deadline is August 19, 2013.