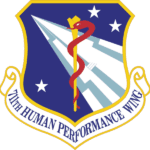 The U.S. Air Force Research Laboratory (AFRL) is soliciting research proposals for collection and analysis of biomarkers for human performance monitoring, via a new Broad Agency Announcement (BAA) issued this week.
Physiological monitoring efforts in the Air Force, DoD, and civilian sectors are rapidly increasing. The main drivers for this expansion are the substantial progress being made identification of relevant biomarkers, and the technological advances of sensors and computing to enable realization of new devices.
The need for reliable sensors to monitor and fuse biometric and biomarker data associated with human performance is the first step to developing a predictive model that would allow detection of predictive markers before actual degradation of performance in the warfighter is evident.
The ability to simultaneously determine the levels of biomarkers along with biometrics such as ECG, HR, SpO2, NIBP, or respiration rates is a new paradigm in continuous performance monitoring.
Combining biomarker data with biometrics results in a more accurate and complete predictive capability of human performance monitoring. A sensor device that can measure temperature, electrolytes glucose lactic acid, and multiple biomarkers such as Interleukin 6 (IL-6), Neuropeptide Y (NP-Y), and Cortisol is desired.
"To date, the ability to continuously probe human bio-fluids, such as sweat, has shown limitations. In order to be useful as a means for performance monitoring, fluids would need to be continuously collected, prepared or processed in a manner to allow identification and measurement of suitable bio-markers, with the resultant measurement reported," states the announcement. "Ultimately, this will likely be accomplished via microfluidic collection."
This BAA funding program will focus on the fundamentals of the fluid collection, preparation and evaluation process that would be sensor platform agnostic. The effort should be compatible for use in a flexible body-wearable patch form factor.
Highlighted areas of interest include:
Sample Transport: A continuous, moving carrier stream containing liquid samples and reagents moved across a sensor surface, sensor compartment, or other sensor collection mechanism.
Sample Preparation and Processing: The samples are mixed with appropriate reagents. The sample is then transported to one or more processing devices, with each device performing different analytical methods (ie: quantification of biomarkers; electrolyte levels)
Data Collection & Handling: The completed reaction mixture passes through a detection device and subsequent a signal is recorded.
Targets for Detection: The biomarkers related to stress, fatigue and vigilance include pro-inflammatory cytokines (Interleukins), or stress (cortisol, NPY). Additional measurements of electrolytes (Na, K, Ca), fluid temperature, or metabolites (glucose, lactate) should also be considered.
Further details are available under Solicitation Number: BAA-RQKM-2015-0006. The deadline for proposals is December 5, 2014.
Editor's Note: While the language of this BAA is geared towards performance enhancement, the cross-over applications into exposure and disease monitoring certainly make this applicable to the biodefense community.