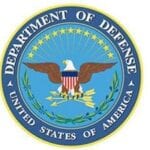 The Department of Defense, via the Air Force Office of Scientific Research, has issued a Request for Information (RFI) seeking input from the research community on rapidly-advancing areas of fundamental research that may ultimately have an impact on national security.
The DoD invites responses from distinguished scientists and engineers from academia and industry, including those previously unfamiliar with the DoD research enterprise.
The RFI requests that a response highlight an area in basic science or engineering that is experiencing rapid advance, with emphasis on those at the nexus of traditional academic disciplines.
The response should include the following:
Identification of the research topic area and broad research objectives.
Identification of subtopics and the technical and historical context of the rapid advance in each.
Discussion of the ways in which the topics and subtopics are likely to experience the greatest advance through the next decade.
Identification of other experts within the field.
Further details are available via Solicitation Number: FDWRFI_0004. Responses are requested by 15 January 2015.