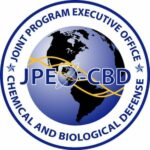 The U.S. Army issued an updated draft Request for Proposals (RFP) for Joint Enterprise-Contracted Logistics and Services Support (JE-CLaSS) in support of the Joint Program Executive Office for Chemical and Biological Defense (JPEO-CBD).
The JPEO-CBD is the life-cycle manager for chemical and biological defense equipment and medical countermeasures.
The JE-CLaSS acquisition will be a Multiple Award Indefinite Delivery Indefinite Quantity (MA IDIQ) contract conducted on the basis of a partial set-aside with two suites of contract awards. One suite will be an unrestricted and the other set aside for small businesses. The period of performance is 3 base years with 3 options years.
Tasks under the contract include support for:
20th CBRNE Command Supplies, Services and Training
CBRN Logistics Information Systems, Asset Management
New Equipment and Sustainment Training
Nuclear Disablement Teams (NDTs)
CBRNE Analytical and Remediation Activity Mobile Expeditionary Lab (CARA MEL)
CBRNE Analytical and Remediation Response West (CARA RRW)
The acquisition is being conducted via Solicitation Number: W911SR-15-R-0002 (formerly W911SR14R0004). The response deadline is February 28, 2015.