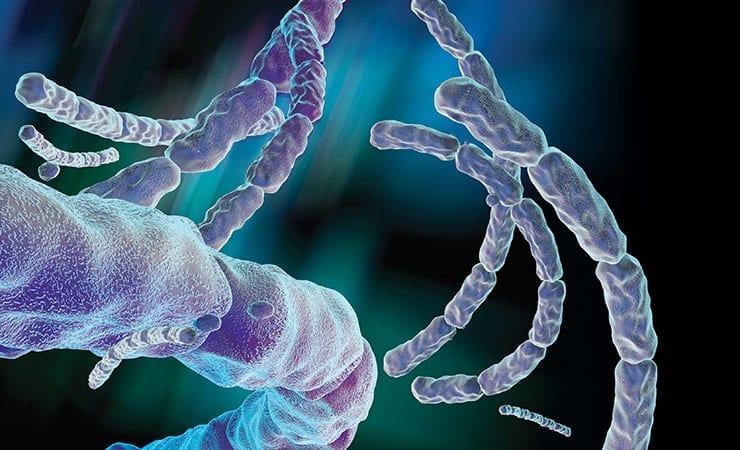 Elusys Therapeutics, Inc. today announced that the U.S. Food and Drug Administration (FDA) has approved ANTHIM (obiltoxaximab) Injection, the company's monoclonal antibody (mAb) anthrax antitoxin.
ANTHIM is indicated in adult and pediatric patients for the treatment of inhalational anthrax due to Bacillus anthracis in combination with appropriate antibacterial drugs, and for prophylaxis of inhalational anthrax when alternative therapies are not available or are not appropriate.
ANTHIM should only be used for prophylaxis when its benefit for prevention of inhalational anthrax outweighs the risk of hypersensitivity and anaphylaxis. The effectiveness of ANTHIM is based solely on efficacy studies in animal models of inhalational anthrax.
"Elusys is delighted to receive FDA approval for ANTHIM and, in addition to FDA, we thank the Biomedical Advanced Research and Development Authority (BARDA), the National Institutes of Health (NIH), and the Department of Defense (DoD), as well as our group of prominent biotech investors, for their ongoing collaboration and support," said Elizabeth Posillico, PhD, President and Chief Executive Officer of Elusys. "This marks a historic milestone for our company, resulting from an unprecedented partnership with several government agencies, to develop a new anthrax antitoxin that will be an important addition to the Strategic National Stockpile (SNS) and help protect the safety of our citizens and emergency personnel in the event of biowarfare attack."
ANTHIM is a monoclonal antibody that binds to the protective antigen (PA) component of anthrax toxin. ANTHIM's toxin neutralizing activity prevents entry of anthrax toxin into susceptible cells, avoiding further spread of the toxin throughout the body and the ensuing tissue damage that leads to death. ANTHIM is supplied as single-dose vials for intravenous (IV) infusion.
ANTHIM monotherapy administered as a single 16 mg/kg IV dose for the treatment of inhalational anthrax disease resulted in statistically significant improvement in survival relative to placebo in two studies for each species. ANTHIM administered in combination with antibacterial drugs (levofloxacin, ciprofloxacin and doxycycline) for the treatment of systemic inhalational anthrax disease resulted in higher survival outcomes than antibacterial therapy alone in multiple studies where ANTHIM and antibacterial therapy was given at various doses and treatment times.
ANTHIM administered as prophylaxis resulted in higher survival outcomes compared to placebo in multiple studies where treatment was given at various doses and treatment times.
Source: Elusys Therapeutics, Inc. press release, adapted.