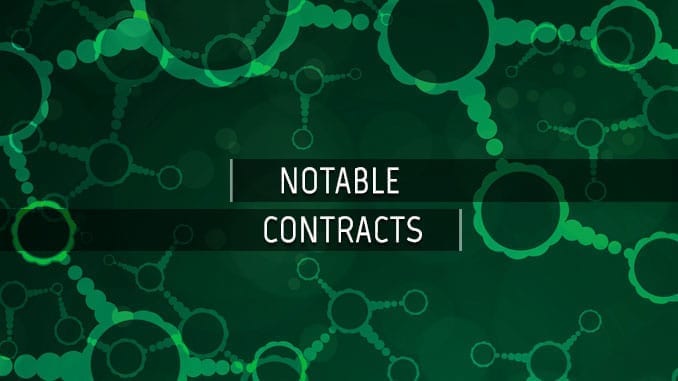 The U.S. federal government last week announced an award to OraSure Technologies, Inc. to fund the evaluation of additional product enhancements, and clinical and regulatory activities for the company's rapid Zika virus diagnostic.
The six-year, multi-phased contract includes an initial commitment of $7.0 million and options for up to an additional $9.6 million.
The award was made by the U.S. Department of Health and Human Services (HHS) Office of the Assistant Secretary for Preparedness and Response's Biomedical Advanced Research and Development Authority (BARDA) via a Broad Agency Announcement BAA-16-100-SOL-00003.
This contract is for the development of the OraQuick Zika Point-of-Care Test to detect infection from the Zika virus in multiple matrices which may include whole blood (venous whole blood and finger-stick whole blood), oral fluid, serum, plasma, urine, and seminal fluid.
Although there are currently molecular tests available for Zika, the Company believes these tests have limited utility, because of the short window of time when viral RNA can be detected in patients. Because anti-Zika antibodies appear in the body soon after infection and are present in the body for longer periods than the virus, the Company believes there is a significant need and utility for a rapid Zika antibody test.  In addition, currently available tests are conducted in a laboratory and the availability of a rapid test will minimize turnaround time of results for the healthcare provider and patient.
"We believe the availability of an accurate rapid Zika antibody test will be a valuable tool to address current and potential future outbreaks," said Douglas A. Michels, President and Chief Executive Officer of OraSure Technologies. "We are grateful to BARDA for making this funding available as it will enable us to complete clinical and other activities required to obtain regulatory approvals for this product."
OraSure was last year awarded support of up to $10.4 million from BARDA to develop the OraQuick Ebola Rapid Antigen Test which received U.S. Food and Drug Administration Emergency Use Authorization for the use of the test with fingerstick blood and cadaveric oral fluid samples.