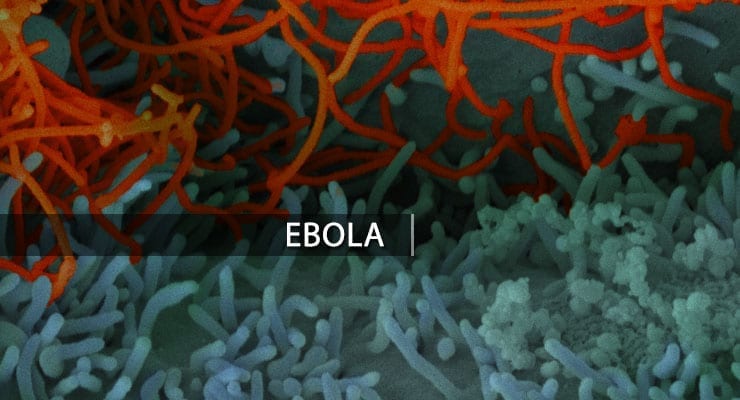 The unprecedented Ebola epidemic in West Africa first broke out in Guinea in March 2014, and quickly spread to neighboring countries of Liberia and Sierra Leone. In all, the epidemic spread to nine countries resulting in more than 27,000 confirmed cases and 11,000 deaths.
The deadly virus not only continues to pose a threat to West African citizens, but to medical staff and warfighters deployed to the region. The Defense Threat Reduction Agency's Joint Science and Technology Office (DTRA JSTO) led basic research for the first Ebola vaccine, which was granted emergency use authorization and deployed within the affected area.
Recently, DTRA's JSTO-funded Merck Ebola Vaccine, designated V920, moved closer to becoming a licensed vaccine available to protect the warfighters. In July 2016, U.S. Food and Drug Administration (FDA) granted the vaccine breakthrough therapy designation, and the European Medicines Agency (EMA) provided the vaccine PRIME (PRIority MEdicines) status.
The FDA's breakthrough therapy designation accelerates development and review of a drug candidate planned for use, alone or in combination, to treat a serious or life-threatening disease or condition when preliminary clinical evidence indicates that the drug may demonstrate substantial improvement over existing therapies on one or more clinically significant endpoints.
Similarly, PRIME is an approach from the EMA to enhance support for the development of medicines that target an unmet medical need. PRIME is intended to optimize development plans and speed up evaluation so these medicines can reach patients quicker. This special status focuses on medicines that may offer a major therapeutic advantage over existing treatments or benefit patients without any other treatment options. To be accepted for PRIME, a medicine has to show its potential to benefit patients with unmet medical needs based on early clinical data.
V920 was engineered by scientists from the Public Health Agency of Canada and subsequently licensed to a subsidiary of NewLink Genetics Corporation. DTRA funded NewLink Genetics to develop the vaccine, including funding critical animal efficacy studies, vaccine production and a human safety study at Walter Reed National Military Medical Center in Bethesda, Md. Merck then licensed V920 from NewLink Genetics to accelerate the development, licensure and availability of the vaccine.
Since that time, the vaccine began a clinical development program with funding from the U.S. Government, including DTRA and the Biomedical Advanced Research Development Authority among others.
Although research evaluating V920 is ongoing, data from a 2015 study conducted in Guinea by the World Health Organization, the Health Ministry of Guinea, Médecins Sans Frontières (Doctors Without Borders), Epicentre and the Norwegian Institute of Public Health reported 100 percent efficacy (95 percent confidence interval: 74.7 – 100 percent efficacy; p=0.0036) following vaccination with a single dose in vaccinated individuals.
The study also reported that all vaccinated individuals appeared to be protected against the Ebola virus infection within six to 10 days of vaccination.
The FDA breakthrough therapy designation and the EMA PRIME status will streamline the licensing of the world's first vaccine for Ebola. The DTRA-funded V920 vaccine will then be available to protect warfighters and our allies from future Ebola endemics whether natural or weaponized.
Article courtesy of DTRA, adapted. POC: Dr. Revell Phillip l.r.phillips.civ@mail.mil.mil