Health officials in Democratic Republic of Congo have reported 21 patients showing signs of hemorrhagic fever and 17 deaths in the affected area before an Ebola outbreak was confirmed today.
Ground teams took five samples from suspected active cases and two tested positive for the Zaire strain of the Ebola virus, the ministry said in a statement.
The outbreak is in the northwestern town of Bikoro.
This is the 9th recorded outbreak in the country and comes less than a year after the last outbreak, in which eight people were infected of whom four died.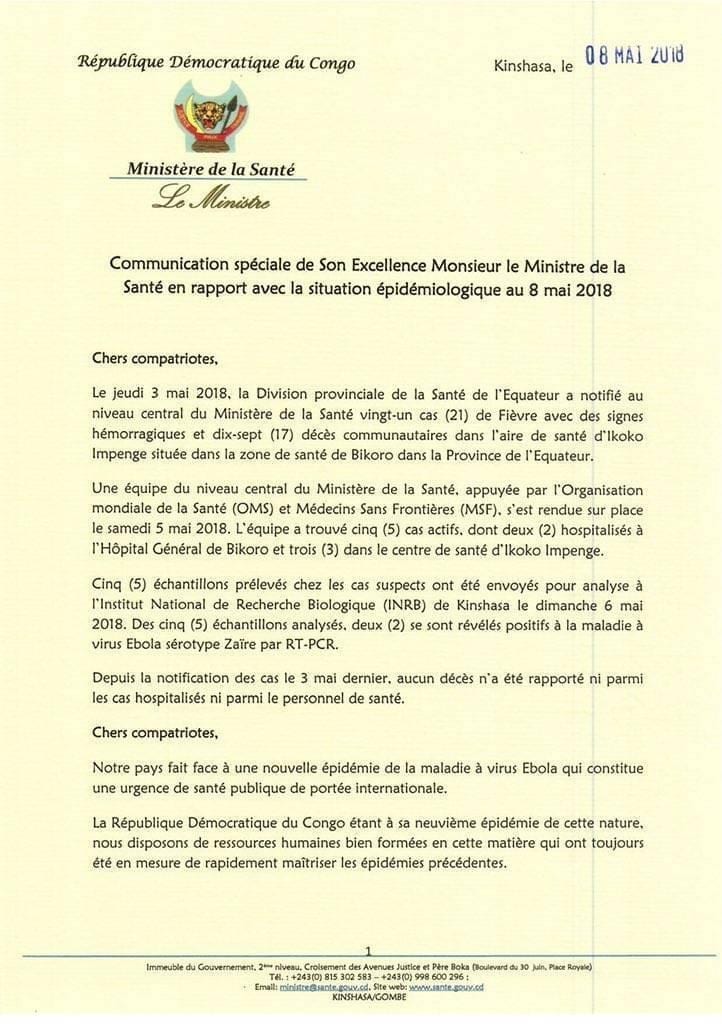 Read more: