Biotech Showcase 2018
January 8, 2018

-

January 10, 2018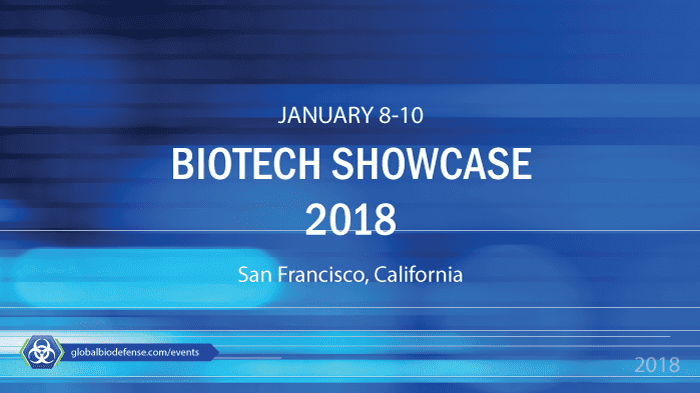 The 2018 Biotech Showcase will be held January 8-10, 2018 in San Francisco, California.
The event is considered a critical strategic benchmark for business development activities and one of the year's most important investor conferences.
Numerous one-to-one meetings, company presentations and networking opportunities drive the Biotech Showcase. Meet with hundreds of investors, including institutional, private equity, angel and venture investors in search of innovative life sciences and biotech companies.
Highlighted workshops and panels include:
The microbiome: Beyond the gut
Next-Generation CARS and other cell-based immunotherapies
Gene therapy: The outlook beyond rare disease
Biotechnology and life sciences at a tipping point
Public markets and biotech: What to expect in 2018
The metabolic syndrome epidemic
Infectious disease in the age of resistance
What it means to be in the era of cures
Data as the new rocket fuel for healthcare investing
Drivers of innovation: Evolving models in rare disease drug development
Analyst's pulse: What's hot and what's not
IO on the move: New targets, trends and combinations
What's behind the 2017 record-breaking venture numbers?
Media roundup: Heard around the square
Last year's Biotech Showcase drew more than 1800 companies and 900+ investors.
The event coincides with the 2018 invitation-only JP Morgan Annual Healthcare Conference being held at the nearby Westin St. Francis.
Please visit the EBD Group's 2018 Biotech Showcase website for more information.