J.P. Morgan Annual Healthcare Conference 2018
January 8, 2018

-

January 11, 2018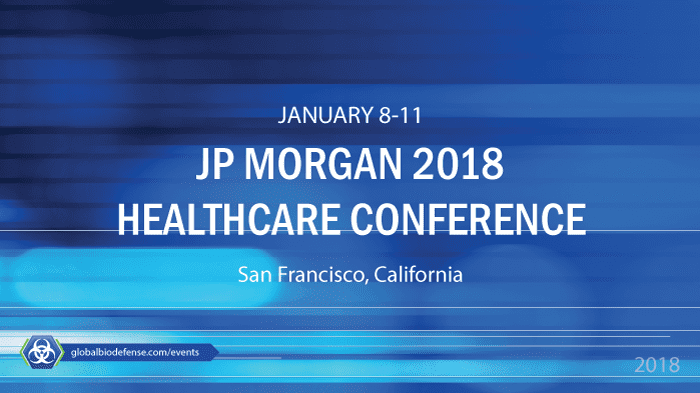 The 36th Annual J.P. Morgan Healthcare Conference will be held January 8-11, 2018 in San Francisco, California.
The annual event is the largest and most informative healthcare investment symposium in the industry. More than 400 companies, both public and private, will deliver presentations to more than 8,000 attendees.
The conference provides a unique opportunity for investors to visit with a large audience of inter-related industry leaders in one setting.
J.P. Morgan conferences bring together corporate leaders, financial sponsors and institutional investors to explore market and sector trends. All J.P. Morgan conferences are by invitation only. Invitations are non-transferable.
The event has evolved into the largest annual convergence of biotech innovators and investors, with or without an invitation. The city becomes a hub for strategic meetings and new technology licensing deals, with corporations renting out large hotel blocks, conference and reception spaces for networking opportunities and presentations.
The largest of these is the Biotech Showcase, co-hosted by the EDB Group and Demy Colton, which is open to all registrants and exhibitors. This event runs 8-10 January at the nearby Hilton San Francisco Union Square.
Read about past conferences: