ASM Microbe 2016
June 16, 2016

-

June 20, 2016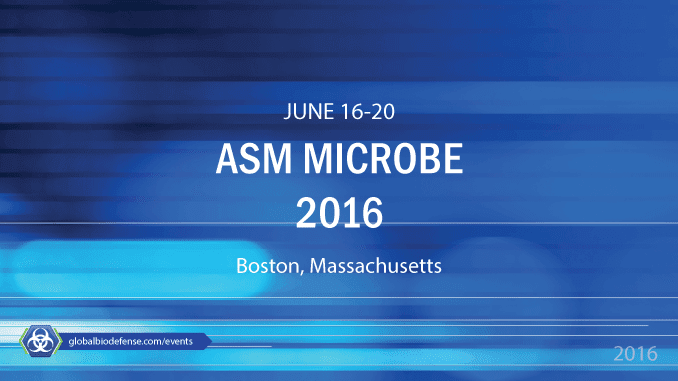 The ASM Microbe 2016 conference is scheduled to take place June 16-20, 2016 in Boston, Massachusetts.
The event draws more than 10,000 attendees, and features over 250 sessions and more than 3,500 posters. ASM Microbe is the largest gathering of microbiologists in the world and the premier global event that showcases the best in microbial sciences.
The event focuses on:
Applied and Environmental Science
Clinical Science and Epidemiology
Ecological and Evolutionary Science, Host-Microbe Biology
Molecular Biology and Physiology
Therapeutics and Prevention
Profession of Microbiology
Please visit the ASM Microbe 2016 website for more information and registration.