BARDA Industry Day 2017
November 7, 2017

-

November 8, 2017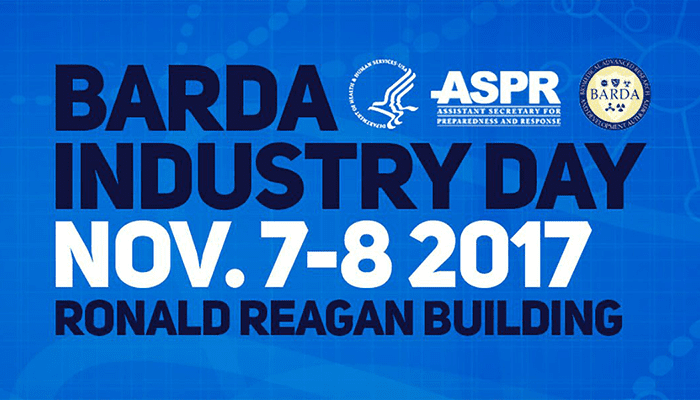 The Biomedical Advanced Research and Development Authority will host the BARDA Industry Day 2017 event on November 7-8, 2017.
The event offers participants opportunities to learn about U.S. Government medical countermeasure requirements, interact with BARDA staff, and network with private sector colleagues working in this space.
BARDA supports the advanced research & development, manufacturing, acquisition, and stockpiling of medical countermeasures against chemical, biological, radiological, and nuclear (CBRN) threats, pandemic influenza, and emerging infectious diseases.
Highlighted conference topics include:
BARDA's strategy, goals, and areas of interest
BARDA Program updates in Influenza and CBRN threat areas
Updates and details about BARDA's Broad Agency Announcements
Challenges of dealing with emerging, as well as current, infectious diseases
BARDA Core Services that can support product development and manufacturing
Building a national medical response infrastructure
New initiatives and future directions for BARDA
Online conference registration, as well as pre-registration for breakout sessions and one-on-one meetings is available here.