FBI-CDC Criminal-Epidemiological Investigation Workshop
February 27, 2017

-

February 28, 2017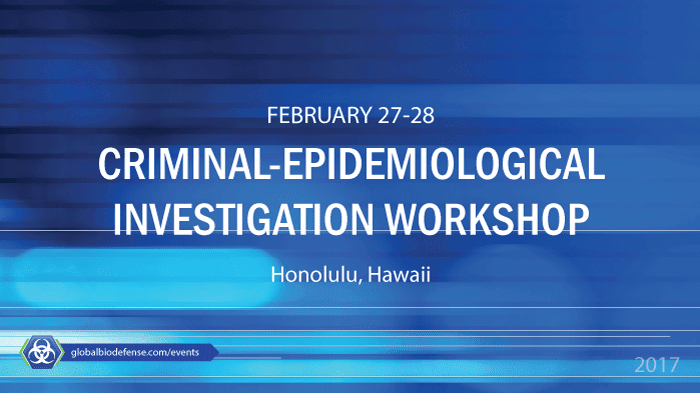 A FBI-CDC Criminal-Epidemiological Investigation Workshop will be held February 27-28, 2017 in Honolulu, Hawaii.
Hosted by the FBI Weapons of Mass Destruction (WMD) Directorate and Centers for Disease Control and Prevention (CDC), the event aims to enhance collaboration between the public health and law enforcement personnel.
The 2-day workshop includes classroom presentations, breakout group sessions, and a tabletop exercise to promote the Crim-Epi Model for conducting joint investigations during a suspicious biological incident
To register for this free workshop, interested attendees should contact their local FBI WMD Coordinator for registration information, or email FBI Program Manager, SSA Kelly Shannon.
Information courtesy of the National Association of County & City Health Officials (NACCHO)