Fort Detrick Alliance Networking Breakfast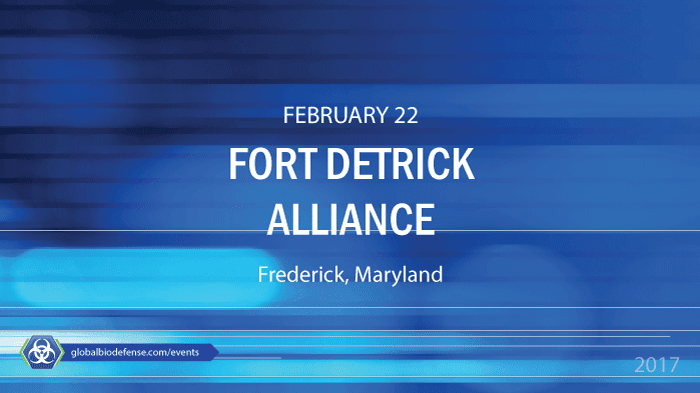 The Fort Detrick Alliance will host a Networking Breakfast on February 22, 2017 in Frederick, Maryland.
The event's featured guest is Dr. Pat Fitch, Director, National Biodefense Analysis and Countermeasures Center (NBACC).
NBACC is the first laboratory built for Department of Homeland Security – a national resource to provide the scientific basis for characterization of biological threats and bioforensic analysis to support attribution of their planned or actual use.
NBACC is managed by Battelle National Biodefense Institute (BNBI) as a Federally Funded Research and Development Center (FFRDC).
Seating is limited and registration ends February 17. Please visit the Fort Detrick Alliance website for more information.