Infection Control, Sterilization & Decontamination in Healthcare
March 21, 2017

-

March 22, 2017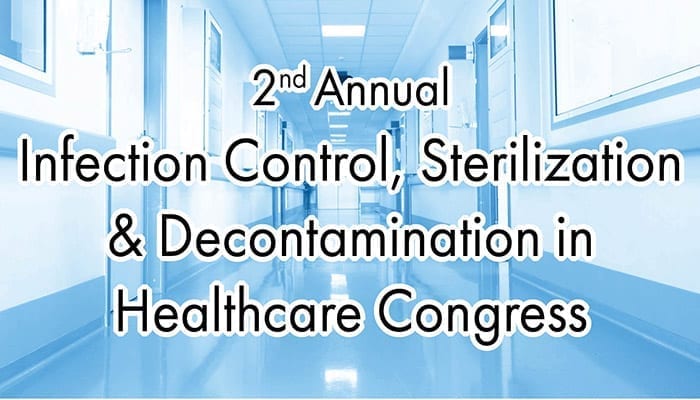 The 2nd Annual Infection Control, Sterilization & Decontamination in Healthcare Congress will be held March 21-22, 2017 in London, UK.
The event provides a platform for experts from hospitals, academia, and government institutions to discuss innovations, challenges, and future aspects of infection control, decontamination, and sterilization.
Highlighted conference topics include:
Effective policies for staff training and management in hospitals
Infection control practice in isolation facility
Waterborne infections in hospitals
Effective ways for investigation and validation of infections
Protein residue detection in sterilization
Setting standards for training in manual handling of surgical instruments
Handling robotic surgery equipment for cleaning and sterilization
Adherence to GS1 standards in use of consumables for infection prevention
Ways of improving and maintaining water quality standards
Please visit MnM Conferences' Infection Control 2017 website for more information and to register.