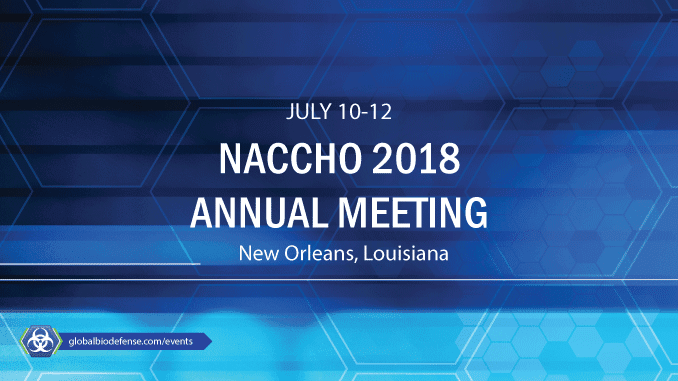 The National Association of County and City Health Officials NACCHO 2018 Annual Meeting of will be held 10-12 July 2018 in New Orleans, Louisiana.
The theme of this year's conference, Unleashing the Power of Local Public Health, highlights the unique opportunity local public health has to convene discussions and efforts around population health, clinical medicine, and the management of systems that measure health and healthcare outcomes.
Highlighted session topics include:
Crafting a Visual Model of the Communicable Disease System Through Strategic Planning
Local Health Departments Unleash the Power of Collaboration
Hepatitis A Outbreak in Michigan: Detroit Health Department Strategies and Lessons Learned
National Assessment of Local Health Department Immunization Programs
Using Electronic Health Records in Place of Community Surveys for Estimating Disease Prevalence
Stemming the Rising Tide of Syphilis: The Role of State and County Partnerships
Automated Electronic Case Reporting (eCR) for Public Health Outcomes
Piloting a Crowd-Sourced, Post-Disaster Data Collection Tool
Community Resilience After Hurricane Harvey
Informatics and Disaster Response: An Examination of Hurricane Harvey
Please visit the NACCHO 2018 website for more information.