NCT Asia & SISPAT 2017
March 21, 2017

-

March 23, 2017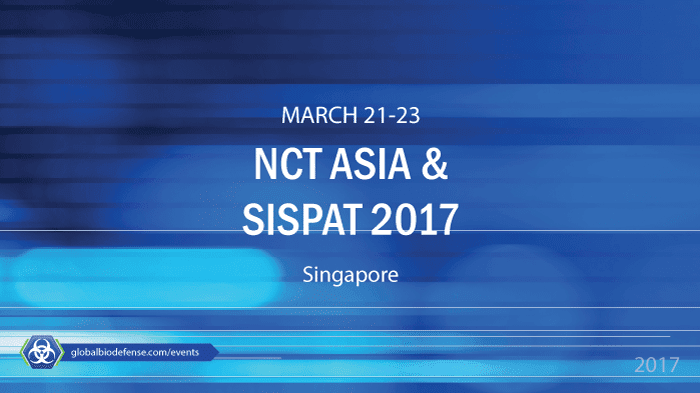 The Non-Conventional Threat (NCT) CBRNE Asia, NCT Explosive Asia and the 8th Singapore International Symposium on Protection Against Toxic Substances (SISPAT) events will be hosted concurrently on March 21-23, 2017 in Singapore.
Co-organized by the DSO National Laboratories from Singapore and IB Consultancy, the three conferences will have one shared exhibition showcasing the latest equipment from the global CBRN and C-IED/EOD industries.
Highlighted sessions include:
Medical responses to CBRNe accidents
CBRN Diagnostic and Surveillance
Biologics Based Therapeutics
CBRN Threat Prediction and Analysis
CBRN Hazard Modelling and Simulation
Command and Control of CBRNe Emergencies
Detecting the threat: developments in CBRNe Detection
CBRN Verification and Forensics
Please visit the NCT Asia & SISPAT conference website for more information on how to participate.