NICBR Winter Symposium on Novel Therapeutics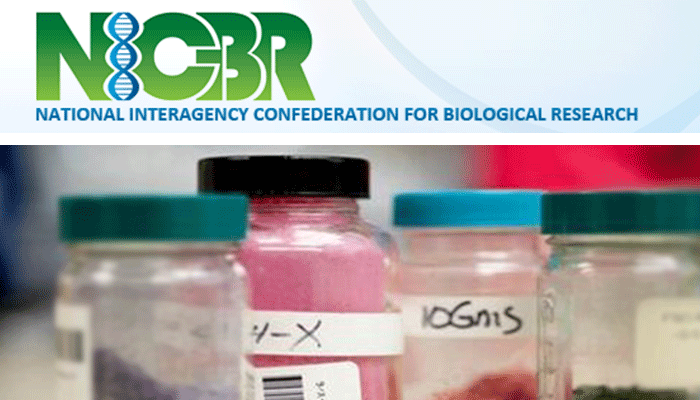 The National Interagency Confederation for Biological Research (NICBR) will host a symposium on novel therapeutics for infectious diseases, cancer and autoimmunity on January 24, 2019 in Frederick, Maryland.
NICBR is a consortium of eight agencies working in synergy to achieve a healthier and more secure nation. It serves as a framework for facilitating and encouraging interaction among the NICBR member organizations where there are areas of mutual interest.
The eight members include elements of the Department of Defense, Health and Human Services, Agriculture, and Homeland Security:
National Cancer Institute at Frederick
National Institute of Allergy and Infectious Diseases
US Army Medical Research and Materiel Command
US Department of Agriculture, Agricultural Research Service
National Biodefense Analysis and Countermeasures Centers
Centers for Disease Control and Prevention
Naval Medical Research Center
US Food and Drug Administration
Craig Thomas, PhD, NCATS will provide the keynote presentation on "Accelerating Translation: Strategies for Rapid Probe Development, Drug Combination Discovery and Precision Medicine."
If you are a researcher in the Frederick community working in these areas and would like to give an oral presentation, please provide a short abstract by Jan. 5, 2019. It is anticipated that the program will consist of selected oral presentations from the NICBR member agencies.
Registration is required. There is no fee for this event.