Personalized Protective Biosystem (PPB) Proposers Day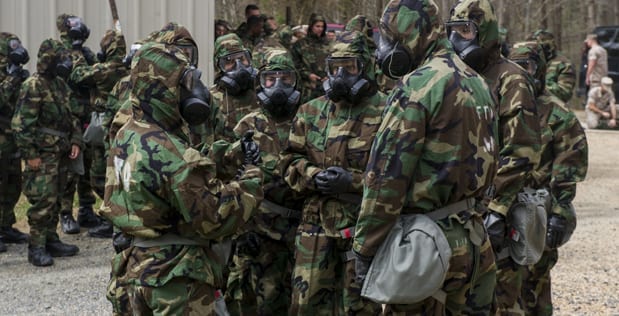 The Defense Advanced Research Projects Agency (DARPA) Biological Technologies Office is holding a Proposers Day meeting and webinar covering the new Personalized Protective Biosystem (PPB) program on Dec 4, 2019 in Arlington, Va.
PPB aims to develop technology that reduces the need for burdensome protective equipment while increasing individual protection against chemical and biological threats. The program comprises two technical areas: 1) reactive materials that prevent threat agent access to the body; 2) a configurable barrier countermeasure that neutralizes threat agents at vulnerable points of entry (i.e., skin, airway, ocular).
Additional details, including registration instructions, are available at https://go.usa.gov/xp8dU. The registration deadline is November 26, 2019, at 12:00 PM EST or when capacity is reached. Registrations for webinar attendance only are accepted through December 2, 2019, or until webinar capacity is reached.
DARPA hosts Proposers Days to provide potential performers with information on whether and how they might respond to the Government's research and development solicitations and to increase efficiency in proposal preparation and evaluation. Therefore, the PPB Proposers Day is open only to registered potential applicants, and not to the media or general public.
DARPA anticipates sharing additional program details in a forthcoming Broad Agency Announcement to be posted to the https://beta.sam.gov/ website.