---
In This Edition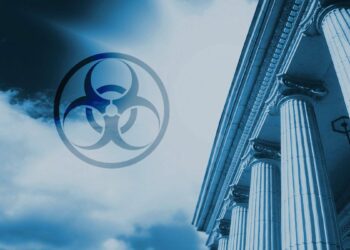 U.S. Senator Brian Schatz (D-Hawai'i) and 26 of his Senate colleagues called on National Security Advisor Robert O'Brien in a Feb. 18 letter to appoint…
---
Visit our new resource page for the novel coronavirus outbreak:
---
Headline News
---
Biosecurity + Biodefense Jobs
Do you have a passion for public service? The United States Secret Service (USSS) is looking for you! The USSS is a premier law enforcement organization with…
Research Associate – Recombinant Vaccines
A post-doctoral position in recombinant vaccine research to combat emerging infectious disease is available immediately at the cutting-edge Bristol Synthetic Biology Centre, BrisSynBio, a leading UK and…
Life Scientist – Decontamination Expert PIADC
Leidos Life Sciences Division is currently looking for a Life Scientist-Decontamination Expert to perform research at the Plum Island Animal Disease Center (PIADC), Plum Island NY under…
---
SOCMED Highlights
---
---
ADVERTISEMENT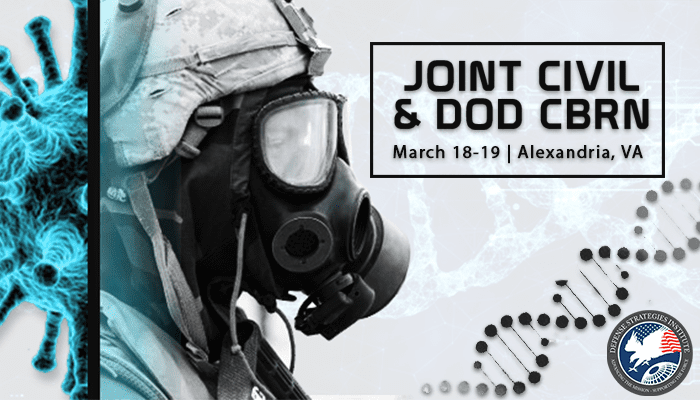 Joint Civil & DoD CBRN Symposium
18-19 MARCH 2020
Driving Medical Countermeasures Development to Limit the Adverse Health Effects of CBRN Incidents
Modernizing Capabilities for Rapid and Accurate Threat Detection + Assessment
Supporting Enhanced Warfighter and Emergency Personnel Protection
---
Contracts, Grants + Innovation Challenges
Feb 28: NIAID BAA Proposals Due Advanced Development of Vaccine Candidates for Acute Flaccid Myelitis (AFM) Associated with Enterovirus D68
Mar 31: EZ BAA Deadline: Novel Coronavirus Rapid Diagnostic Concise abstract submissions due for BARDA development funding of SARS-CoV-2 molecular diagnostics.
Apr 6: Influenza Data Processing and Outreach Contract proposals due for the Influenza Data Processing and Communication Center (iDPCC).
Apr 9: Radiation/Nuclear Medical Countermeasures Development Supports MCMs to mitigate and/or treat tissue injuries resulting from exposure to ionizing radiation
Apr 9: Therapeutic Products for Biodefense, AMR Infections, and Emerging Infectious Diseases Supports development of promising new therapeutics to address infections caused by NIAID Category A, B, and C priority pathogens and select bacterial and fungal infections.
Apr 9: Advanced Development of Diagnostics for Biothreats and EID BAA topic supports development of novel, rapid sample-to-answer candidate diagnostic products that will address biodefense and pandemic preparedness.
Jul 2: NIBIB Technology Accelerator Challenge: Handheld Diagnostics Anticipated to be released this month, this innovation competition will spur design and development of non-invasive, handheld, digital diagnostic devices that will target anemia, sickle cell disease, malaria, and other blood-related diseases.
Pharmaceutical Cargo Security Initiative Health Care Supply Chain Survey The purpose of this survey is to gather information from pharmaceutical owners and operators regarding the coronavirus outbreak, including concerns and challenges.
Headlines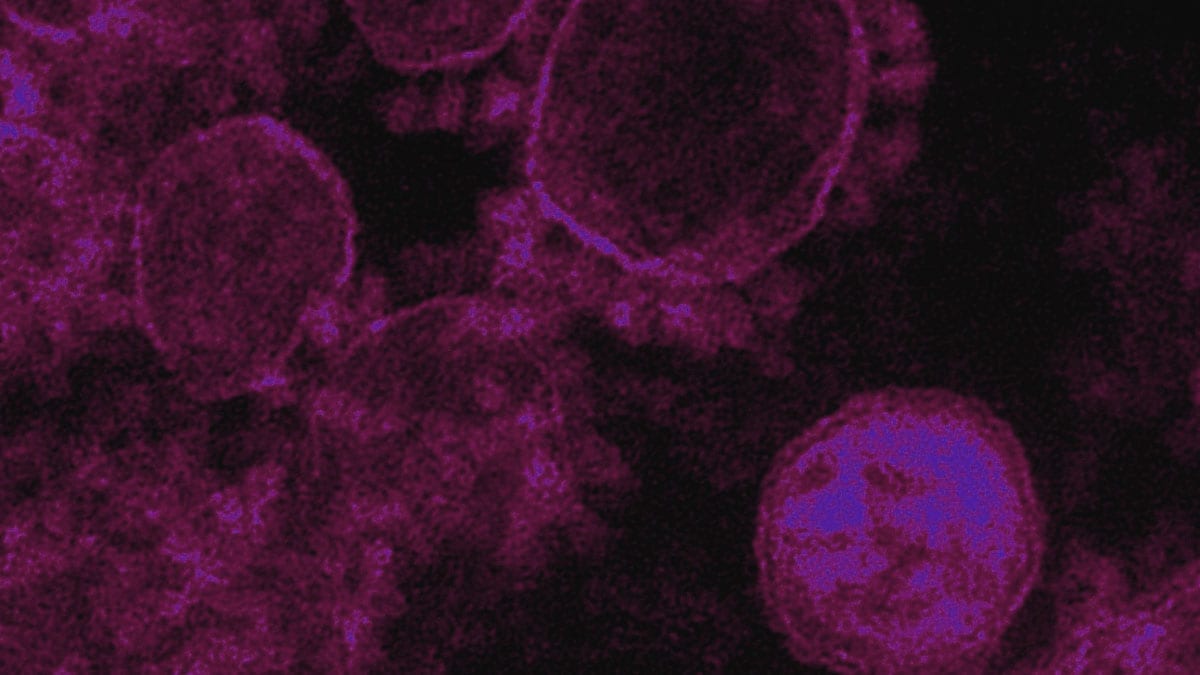 The Diamond Princess cruise ship has been host to the largest number of diagnosed COVID-19 cases outside China, with at least 621. Public health and bioethics experts caution that such strict quarantines aren't the best way to contain viruses like the novel COVID-19, and that letting people self-monitor their symptoms at home is a more […] More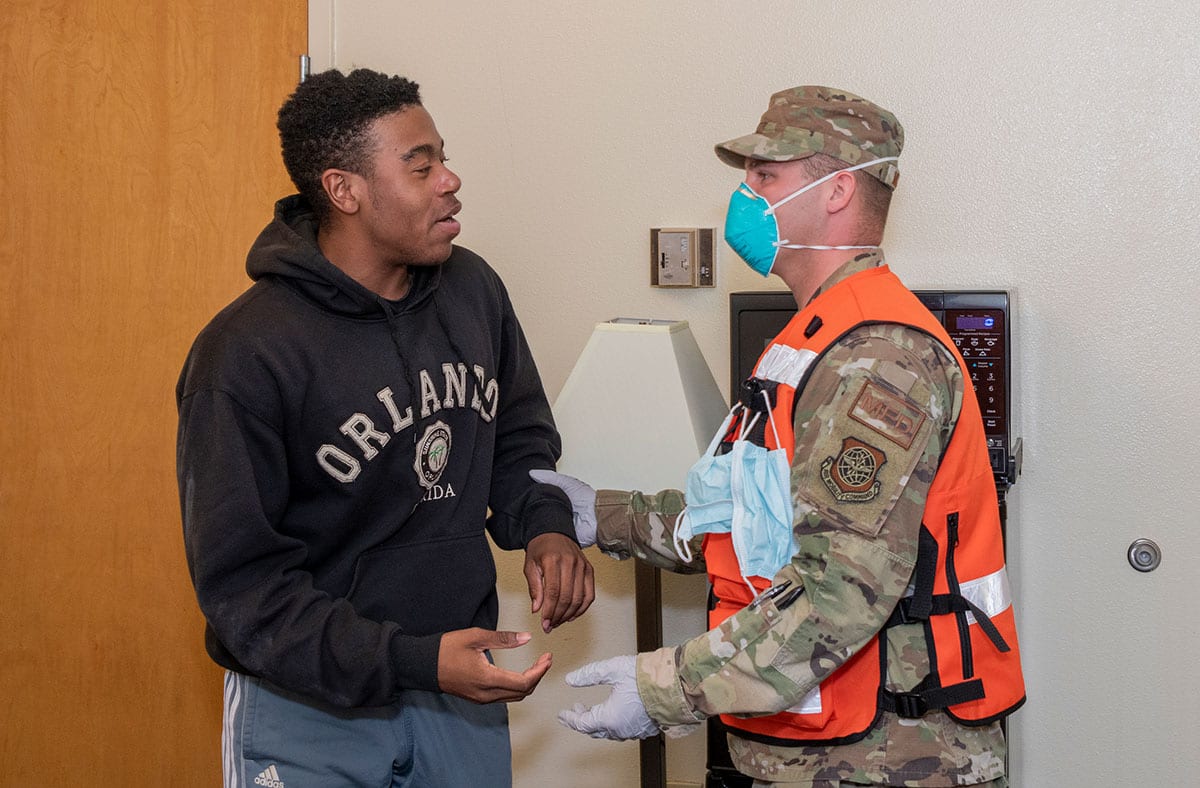 America's defense against epidemics is divided among 2,684 state, local, and tribal public-health departments. The federal government's quarantine powers at U.S. borders are extensive. Travel ban on noncitizens who have been anywhere in China recently have been enacted, and the Secretary of Health and Human Services announced quarantine measures for returning citizens not long after […] More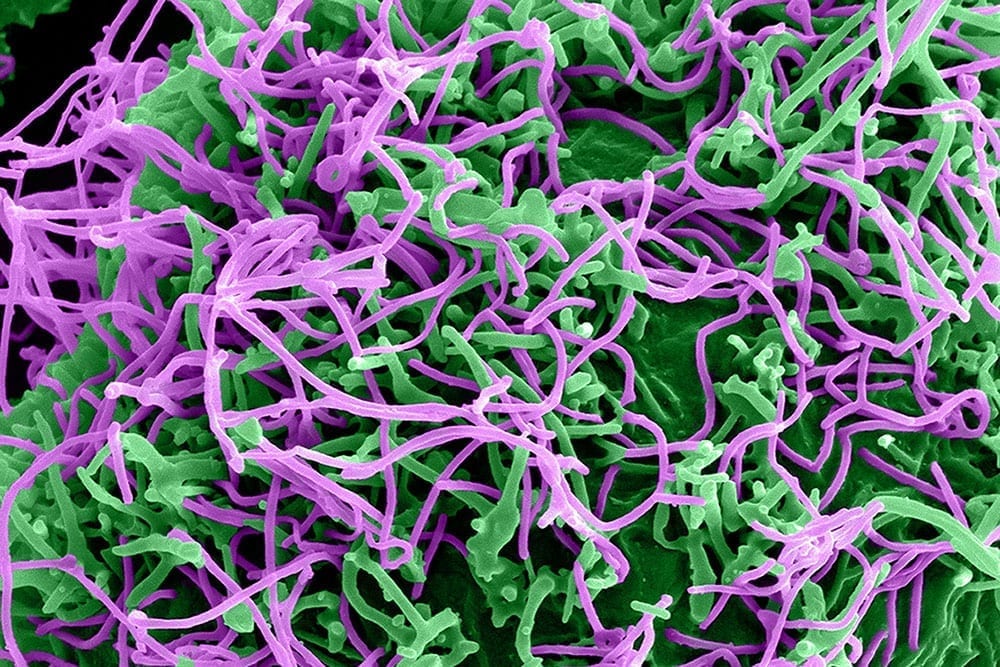 The second-biggest Ebola outbreak in history, which has upended life in eastern Congo's North Kivu and Ituri provinces since August 2018, infecting nearly 3,500 people and killing about 2,250, is down to its last chain of transmission. Despite ongoing violence that has hampered the response from its outset, and that has spiked again recently, new […] More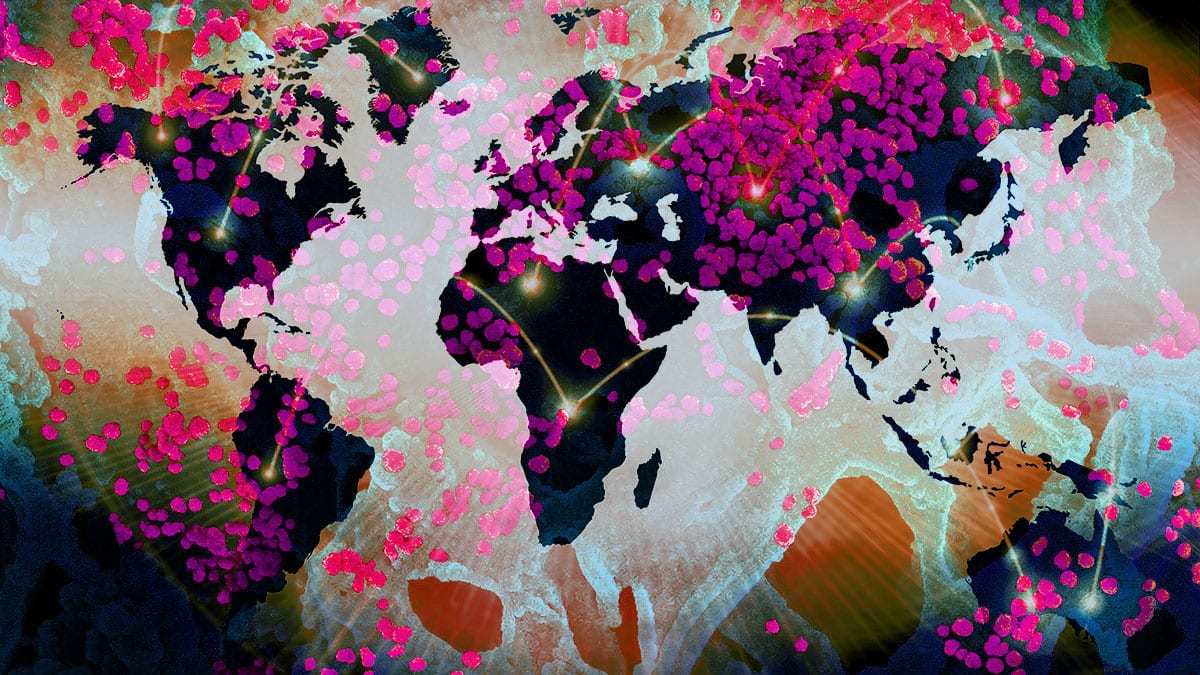 If Tedros wants WHO to stay informed about what's happening in China and influence how the country handles the epidemic, he cannot afford to antagonize the notoriously touchy Chinese government—even though it is clear the country has been less than fully transparent about the outbreak's early stages, and perhaps still is. Critics say that stance […] More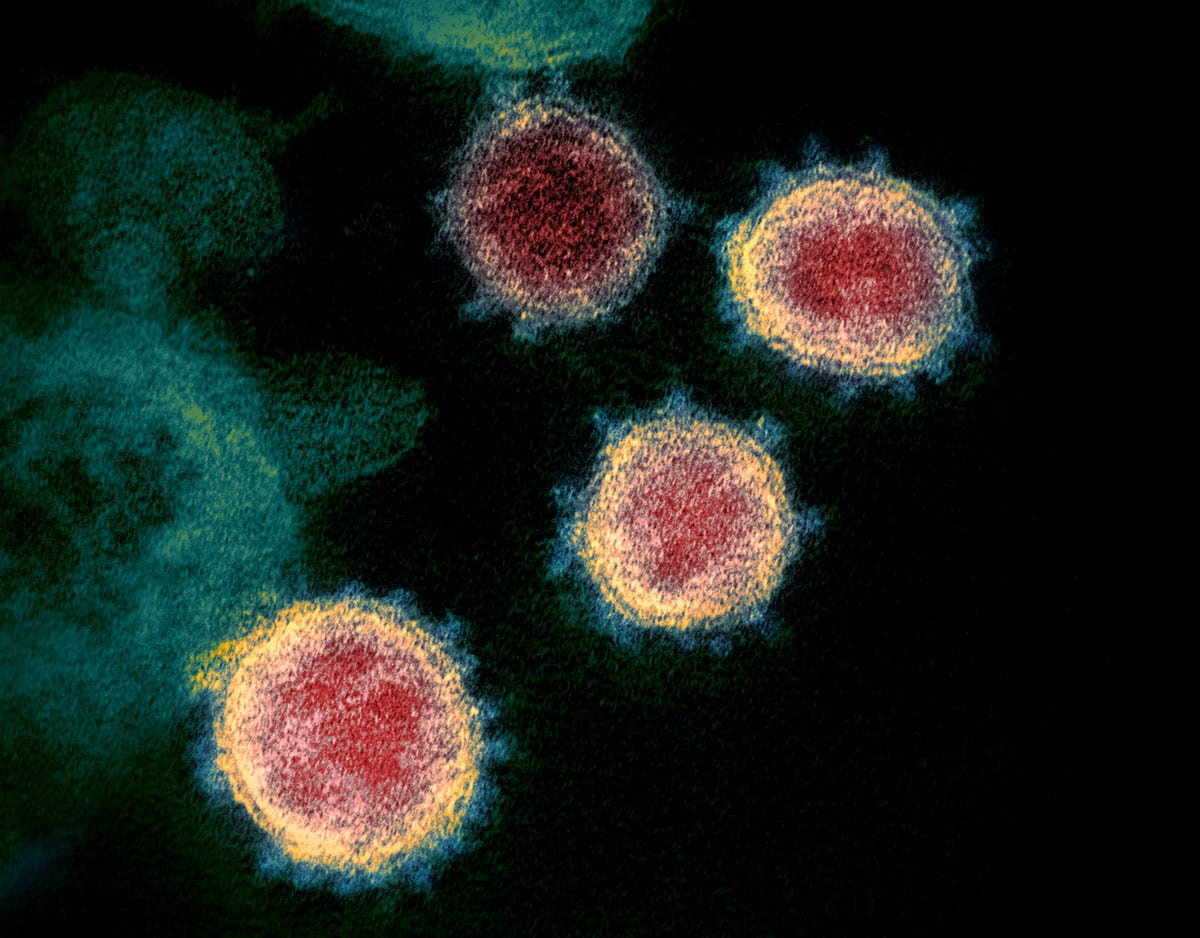 The US has a biodefense strategy—it just isn't following it. In 2018, the Trump administration released a National Biodefense Strategy which was supposed to help coordinate government-wide efforts like detecting and responding to diseases. Asha George, a biosecurity expert and member of the Bulletin of the Atomic Scientists' Science and Security Board, says the implementation […] More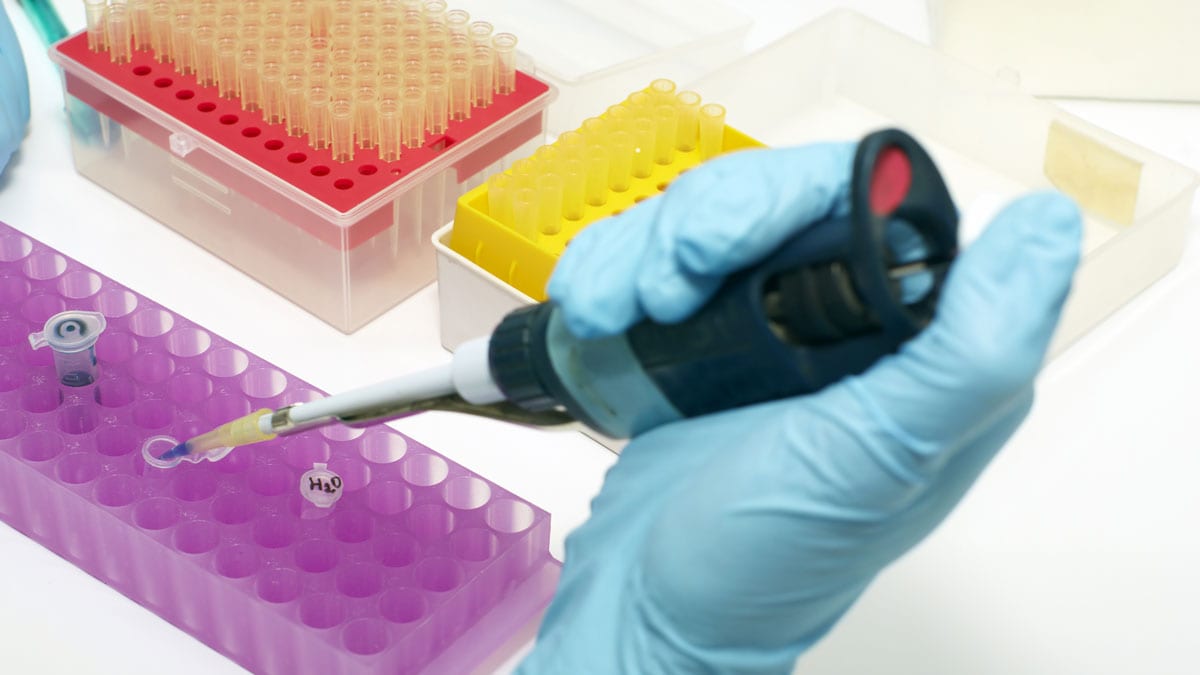 A randomized, controlled trial is the gold standard of clinical research. But pulling one together for Covid-19 is complicated by the realities of working in hospital systems overwhelmed by the sheer size of the outbreak. One of the biggest issues is ensuring the same standard of care in every place where the drug is being […] More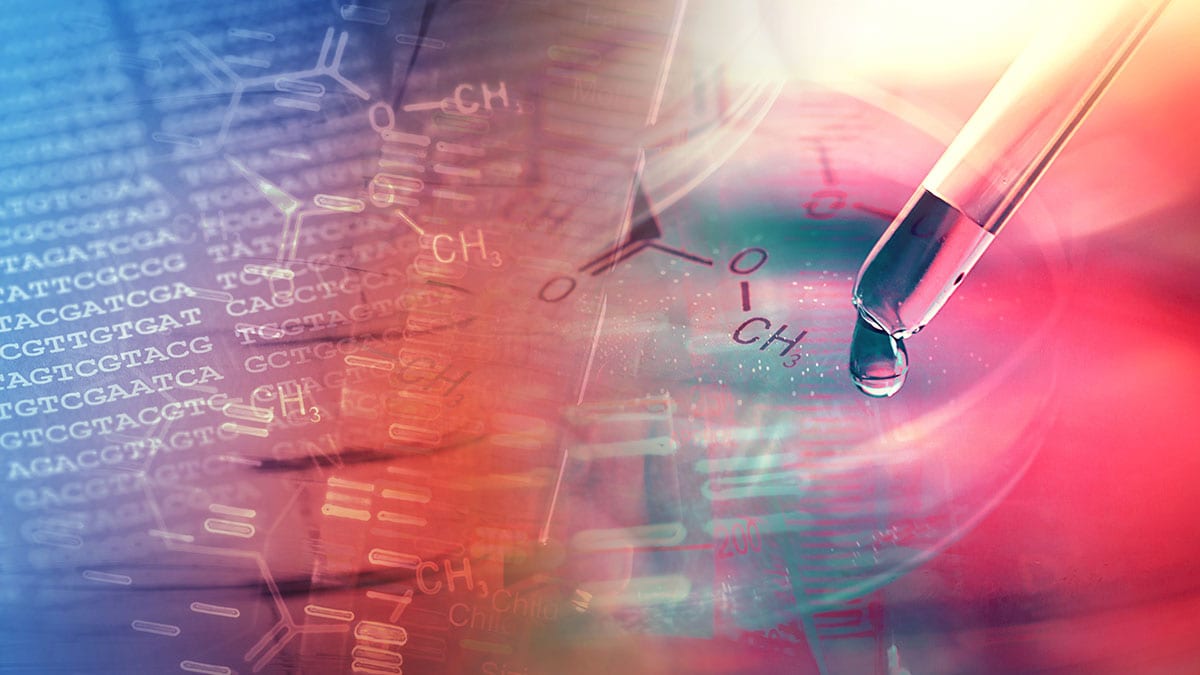 Recent news reports have included speculation that the SARS-CoV-2 virus is 'mutating' and 'evolving' amid increasing concern that the outbreak could present an even more significant threat than it does already. At present there is no evidence to think that this is the case. Don't be scared of mutation. Mutations happen all the time at […] More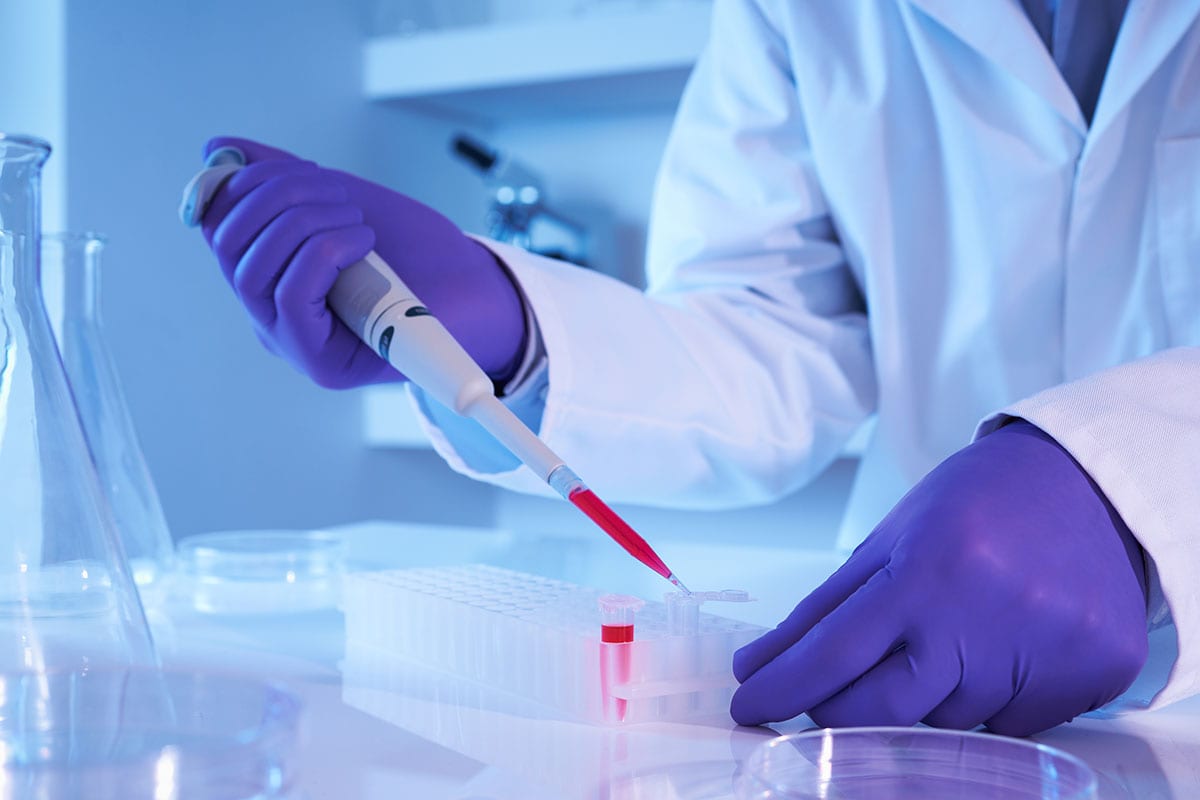 Virologist Matthew Frieman at the University of Maryland School of Medicine is just one of the scientists cleared to receive samples of the virus derived from the first U.S. case of Coronavirus Disease (COVID-19), a 35-year-old man in Snohomish County, Wash., who recovered. Others have ordered the virus and are waiting. Frieman plans to test […] More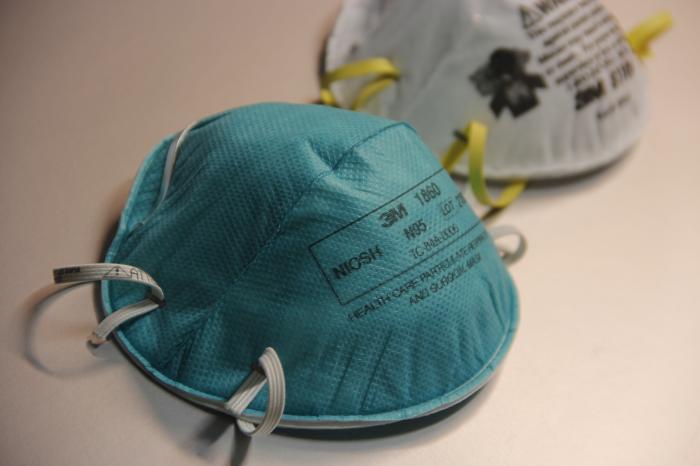 In its newly published infection prevention and control recommendations for COVID-19, the US Centers for Disease Control and Prevention (CDC) recommends the use of N95 respirators in a healthcare setting with the suspected novel coronavirus, but the World Health Organization (WHO) has recommended surgical masks for general patient care and respirators for aerosol-generating procedures only. […] More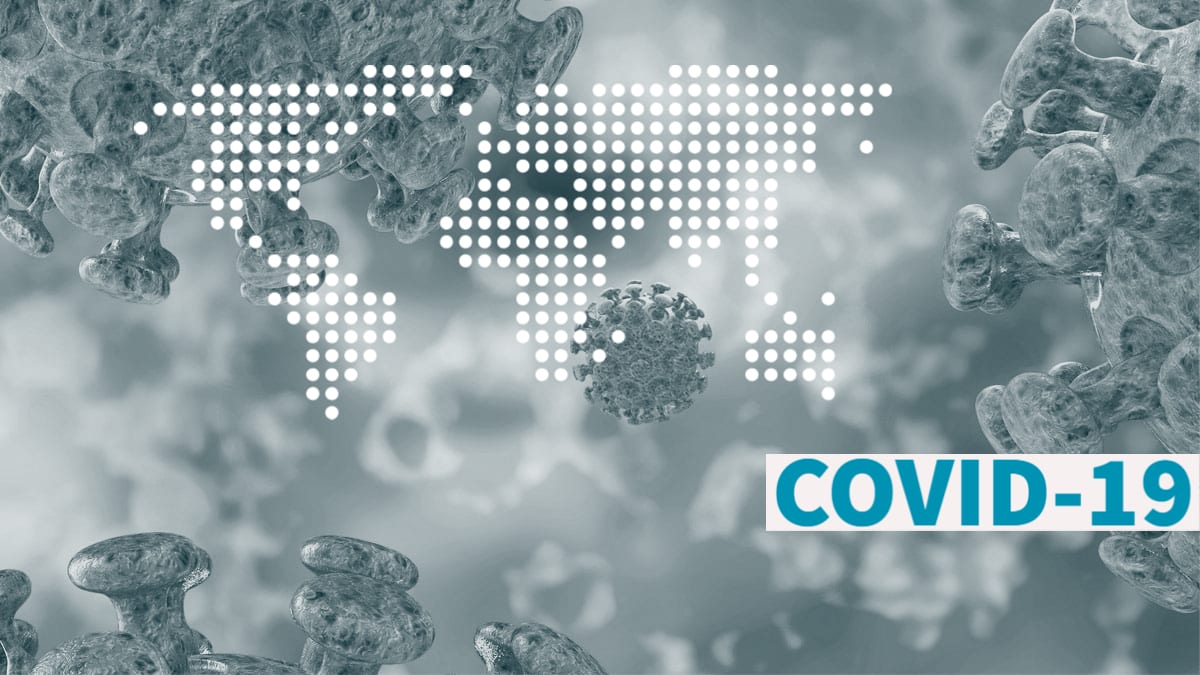 "COVID-19. I'll spell it: C-O-V-I-D hyphen one nine. COVID-19." That's how Tedros Adhanom Ghebreyesus, head of the World Health Organization (WHO), introduced the agency's official name for the new disease that's paralyzing China The christening yesterday, at one of WHO's outbreak press conferences in Geneva.1 COVID-19 is a name for the disease, not for the […] More
---
READING + RESOURCES
PODCASTS + VIDEOS
→ TWiV 586: Coronavirus Update: Wash Your Hands TWiV team discusses the fatality rate, China's initial reaction to the outbreak, conspiracy theories, how long the virus remains infectious on surfaces, and evidence for virus in the intestinal tract. This Week in Virology
→ COVID-19: What's Happening Now IDSA speaks with Drs. Elisa Choi of Harvard Medical School, Amesh Adalja of Johns Hopkins Center for Health Security & Adeel Butt of Weill Cornell Medicine about the latest COVID-19 response efforts, public risk here and abroad, & the effects of recent travel restrictions. IDSA
→ Prevention, Protection, and Paediatrics During COVID-19 Dr Shunmay Yeung is a paediatrician who specialises in infectious diseases, and was one of the first LSHTM responders to the Ebola outbreak in 2014. Here, she discusses personal protective equipment (PPE) for healthcare workers during outbreaks, advice for how the public can best protect themselves, and why children don't seem to be affected by COVID-19. LSHTM Viral
→ COVID-19 Special Episode with Dr. Jonathan (Jono) Quick, author of The End of Epidemics and Professor at Duke University PDR Podcast
→ Novel Coronavirus Panel at the Johns Hopkins Bloomberg School of Public Health Johns Hopkins University
→ The Emerging Role of Pathogen Genomics in Public Health CDC
---
Journal Watch + Research Updates
---
FEATURED EVENTS
Feb 24: CDC National Call Series on Novel Coronavirus Monitoring and Preparedness

CDC's 2019 Novel Coronavirus (2019-nCoV) response team will host a series of national calls to continue providing state and local partners with the latest information on the novel coronavirus outbreak and U.S. preparedness efforts. Learn more.
Feb 25-26: Developing MCMs to Treat Acute and Chronic Effects of Ocular Chemical Toxicity

A U.S. Trans-Agency Scientific Meeting on Developing Medical Countermeasures to Treat Acute and Chronic Effects of Ocular Chemical Toxicity will be held Feb 25-26, 2020 at the NIAID Conference Center in Rockville, Md. Learn more
Feb 26: Emerging Bioethical Issues in Biomedical Research: A Workshop

A planning committee of the National Academies of Sciences, Engineering, and Medicine will conduct a one day workshop on Feb 26, 2020 to bring together stakeholders to discuss potential ethical issues that may arise from new and emerging trends in biomedical research. Event is also webcast. Learn more.
Feb 29 – Mar 3: 16th CDC International Symposium on Biosafety

The 16th CDC International Symposium on Biosafety – Laboratory Safety and Security for Clinical, Public Health, Research and Animal Care will be held 29 February – 4 March, 2020 in Atlanta, Georgia. Learn more
Mar 2: CDC National Call Series on Novel Coronavirus Monitoring and Preparedness

CDC's 2019 Novel Coronavirus (2019-nCoV) response team will host a series of national calls to continue providing state and local partners with the latest information on the novel coronavirus outbreak and U.S. preparedness efforts. Learn more.
Mar 3-5: Mitigating the Impact of Blast-related Burn Injuries: From Prolonged Field Care to Rehabilitation and Resilience

The 9th DoD State-of-the-Science Meeting on Blast Injury Research will be held March 3-5, 2020 in Arlington. The meeting will address epidemiology and outcomes of blast-related burn injuries; prevention and acute management of blast-related burn injuries; prolonged field care and chronic care; and transforming research. Learn more REGISTRATION IS FULL
Feb 27: House Foreign Affairs Subcommittee on Asia, the Pacific, and Nonproliferation: Coronavirus Disease 2019: The U.S. and International Response

Officials from the State Department and the CDC Director will testify. Learn more
Mar 12: Center for the Study of WMD Spotlight Seminar: Coronavirus and Biosecurity

The panel will feature experts in the fields of bioterrorism, biosurveillance, and infectious disease who can provide timely context for the outbreak. Learn more
Mar 18: Next Evolution: Overhauling Key Elements of Biodefense

The Bipartisan Commission on Biodefense will discuss the Federal Select Agent Program, BioWatch, and the Hospital Preparedness Program at this meeting in DC (and webcast). Learn more
Mar 18-19: Joint Civil + DoD CBRN Symposium

An annual gathering of the most respected minds in the CBRN defense community, including operational leaders, intelligence providers, key policymakers and solution providers from Industry and Academia. Register now
Mar 26-30: Decennial 2020 – International Conference on Healthcare Associated Infections

Held once every ten years, the Decennial Conference reviews the advances of the previous decade and the opportunities and trends for the fields of healthcare epidemiology, infectious diseases, and infection prevention and control for the future. Learn more
Mar 31-Apr 3: Preparedness Summit 2020
Apr 20-24: Achieving Data Quality and Integrity in Maximum Containment Laboratories Training Event

This BSL-4 training event 20-24 April is co-sponsored by the FDA and UTMB Galveston National Lab. Learn more.
May 28-29: Critical Public Health Value of Vaccines in the Age of Pandemics

The National Academies of Sciences, Engineering, and Medicine Board on Global Health will host a 1.5-day public workshop May 28-29 that will examine the current state of vaccine preventable diseases and the impact of vaccine access and hesitancy globally, and the multidimensional drivers and impacts of declining vaccine confidence. Learn more
---
Sign up to receive weekly insights from the team at Global Biodefense.
Latest News from Global Biodefense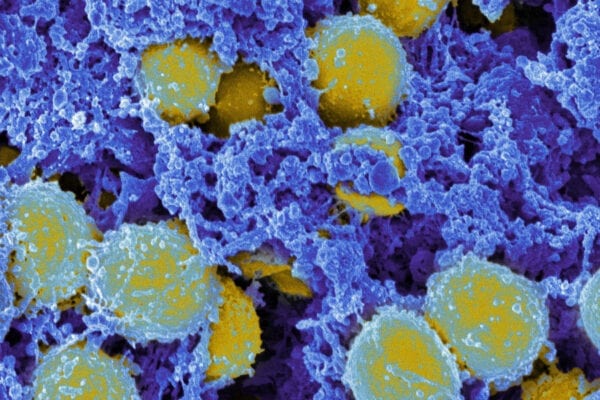 Basilea Awarded Additional Funding from U.S. Medical Countermeasure Program for Ceftobiprole Development
The Biomedical Advanced Research and Development Authority (BARDA) is providing additional support to Basilea Pharmaceutica to continue and complete Phase 3 clinical trials of an…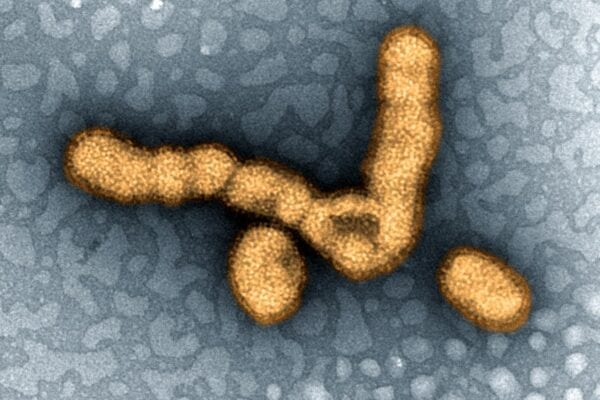 Understanding Evolutionary Dynamics of Influenza to Inform and Improve Vaccine Strain Selection
GRANT FUNDING OPPORTUNITY The National Institute of Allergy and Infectious Diseases (NIAID) is seeking proposals to support research to improve understanding of the evolutionary dynamics…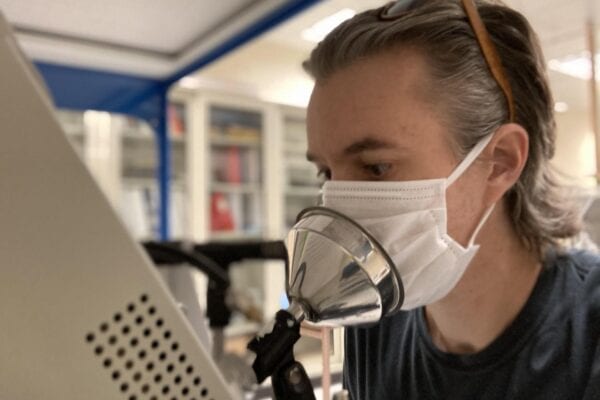 UC Davis Study Compares Particles Emitted By Different Face Coverings While Talking, Coughing
Laboratory tests of surgical and N95 masks by researchers at the University of California, Davis, show that they do cut down the amount of aerosolized…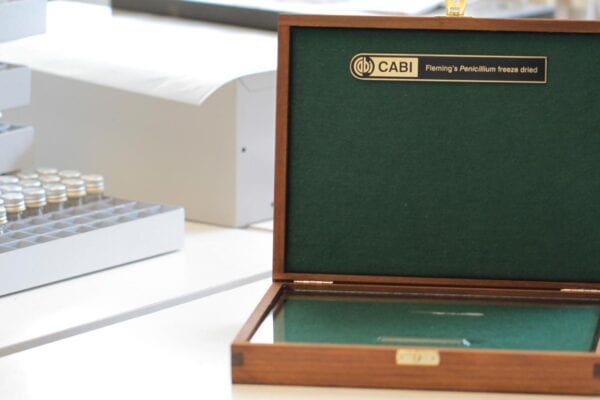 Genome of Alexander Fleming's Original Penicillin-Producing Mould Sequenced
Researchers have sequenced the genome of Alexander Fleming's penicillin mould for the first time and compared it to later versions. Alexander Fleming famously discovered the…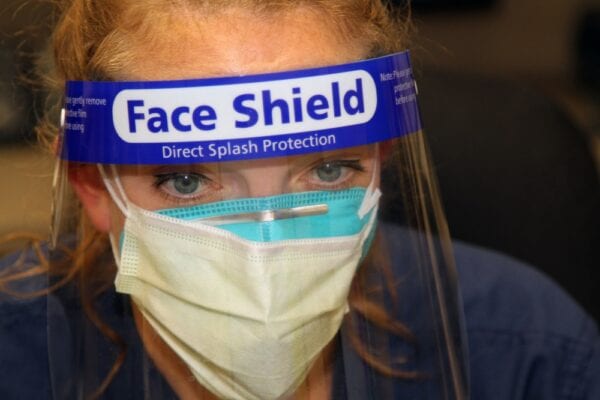 Talc and Petroleum Jelly Top List of Skin Protectants for Frontline Responders Wearing PPE
For frontline healthcare workers during the COVID-19 pandemic, wearing personal protective equipment (PPE) like face visors, googles, and respiratory protective equipment is an essential part…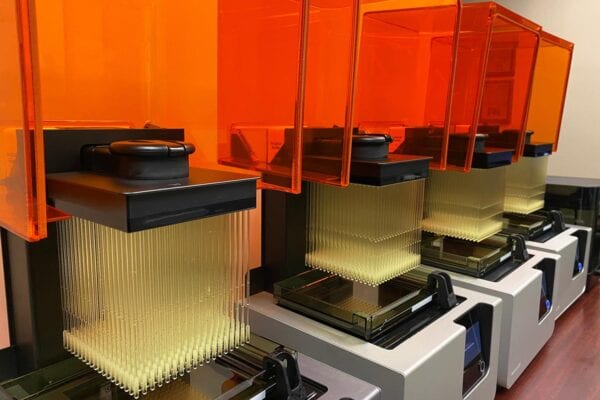 Pandemic Testing Capacity: 3D Printed Nasal Swabs Shown Comparable to Flocked Swabs
A multisite clinical trial led by the University of South Florida Health (USF Health) Morsani College of Medicine and its primary hospital affiliate Tampa General Hospital (TGH) provides the…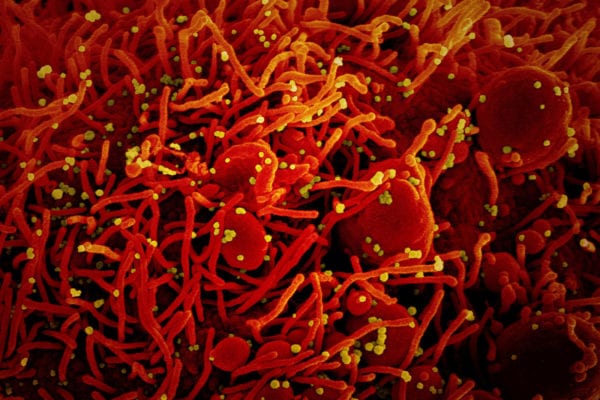 Yale's COVID-19 Saliva Test Starts Roll Out to External Labs
Yale has designated independent laboratories in FL, NY and MN to perform the university-developed SalivaDirect™ COVID-19 test. Along with Yale Pathology Labs — the first…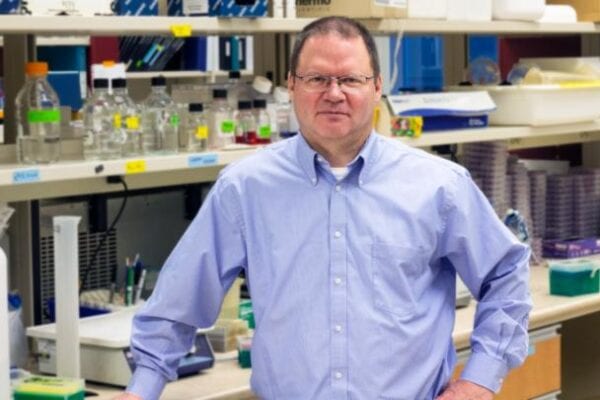 Remdesivir: Second Mechanism of Action Against SARS-CoV-2 Revealed in New Study
Researchers at the University of Alberta have discovered a novel, second mechanism of action by the antiviral drug remdesivir against SARS-CoV-2. The research team previously demonstrated…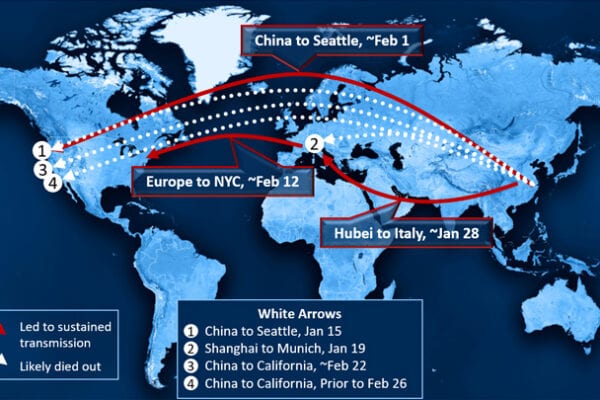 How COVID-19 Took Hold in North America and Europe
It was nearly 10 months ago on January 15 that a traveler returned home to the Seattle area after visiting family in Wuhan, China. A…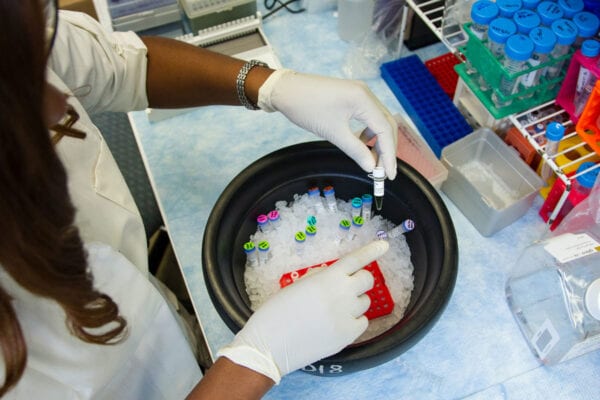 NIH Expands COVID-19 Convalescent Plasma Clinical Trials
The National Institutes of Health (NIH) today announced it is expanding enrollment in two existing clinical trials to further evaluate convalescent plasma as a treatment…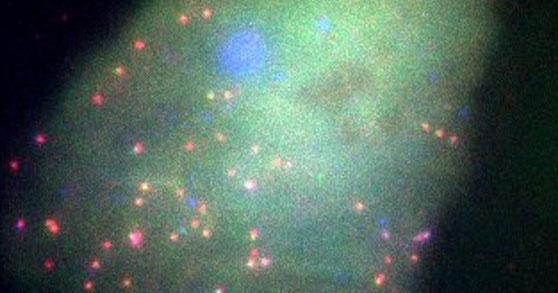 New Biosensor Illuminates in Real-Time How Viruses Invade Cell Protein-Making Machinery
Infectious viruses come in many shapes and sizes and use slightly different attack mechanisms to make humans and animals sick. But all viruses share something…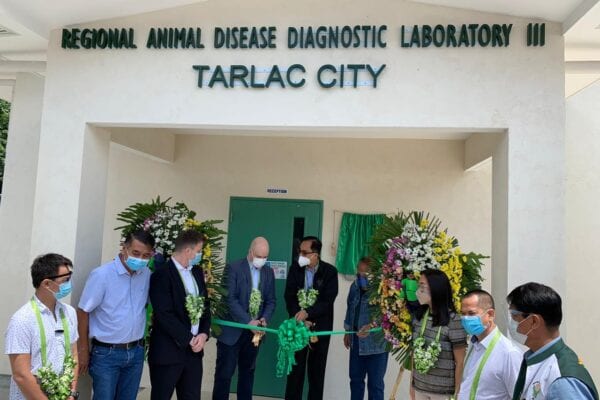 US Funds Animal Disease Lab in Central Luzon
The United States, through the Biological Threat Reduction Program (BTRP), has funded an advanced laboratory in Central Luzon, Philippines, in the city of Tarlac.  The…