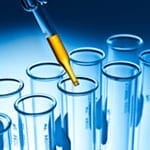 The Department of Homeland Security Science and Technology Directorate (DHS S&T) is conducting a market survey in order to identify potential organizations that have the resources, capabilities, and experience to support to the DHS BioThreat Characterization Program.
Organizations must have Biosafety Level 3 and 4 capabilities; the ability to quantify and characterize various types of bioaerosols (virus, bacteria, toxin, rickettsia); experience in the development of animal models and Laboratory Animal Care; and be able to produce, handle, store and transmit classified information.
The overall purpose of the BioThreat Characterization Program is to conduct studies and laboratory experiments to better understand current and future biological threats; to assess vulnerabilities and conduct risk assessments; and to determine potential impacts to guide the development of countermeasures such as detectors, drugs, vaccines, and decontamination technologies.
Deadline for responses to Solicitation Number: HSHQDC-12-I-00001 is April 6, 2012.