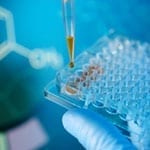 In response to threats presented by bioterrorism and emerging infectious diseases, the National Institute of Allergy and Infectious Diseases (NIAID) is inviting research applications for projects focused on preclinical development of lead candidate therapeutics, vaccines, or medical diagnostics for select pathogens and toxins.
The funding announcement, released last week, places emphasis on biodefense detection technologies and therapeutics development that would improve vaccine effectiveness or simplify vaccine delivery to patient populations during a natural outbreak or intentional release of an infectious agent.
Examples of supported research areas may include: lead optimization; efficacy testing, safety evaluation; stability testing; manufacturing; adaptation of products or platform technologies to biodefense applications; development of broad spectrum platforms and/or production technologies; optimization of products or technologies; process development; scale-up; production of quantities sufficient for preclinical regulatory requirements; and diagnostic validation. Priority will be given to projects that address the greatest clinical need.
Development of safe and effective therapeutics against NIAID Category A, B, or C agents is a high priority. The NIAID funding effort will support immune-based and host-targeted therapeutics, with special interest in broad-spectrum therapeutics and those targeting antimicrobial-resistant pathogens and pathogens for which no standard clinical treatment exists. 
The Diagnostics for Biodefense portion of the effort supports development of diagnostics to rapidly identify select agents and their resistance profiles in diverse clinical samples from individuals at multiple stages of infection. Multiplexed diagnostics, as well as those able to provide diagnostic information on potential early, non-specific symptoms are particularly encouraged.
Diagnostic platform projects may include one or more of the following areas:
-Use of nanotechnology, microfluidic-based systems or any other novel or innovative system to process large numbers of patient samples
-Integrated sample-to-answer technologies for rapid, multiplexed antigen or other analyte detection using novel and improved sample processing and detection methods and reagents
-High throughput multiplex screening using analytes or signature biomarkers to identify human immune or other physiological response to infection
-Multiple methods for detection in the same platform, such as detecting nucleic acids, proteins and other targets from multiple agents in the same assay
-Resolving engineered or otherwise acquired genetic traits in microorganisms, such as patterns of microbial resistance or enhanced virulence
-High throughput, robotics, automated data output and analyses
-In vivo imaging methods and development of contrast reagents for visualization of pathogens or host immune responses in vivo
NIAID intends to commit $20 million in total costs in FY 2014 to fund 10 to 15 applications. Organizations eligible to apply include Higher Education Institutions, Nonprofits, Small Businesses and Other For-Profit Organizations, Government Organizations and Foreign Institutions.
Further details are available under RFA-AI-13-013. The application deadline is July 2, 2013. The earliest start date for funded work is May 2014.