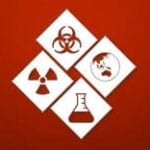 The Biomedical Advanced Research and Development Authority (BARDA) has modified the Diagnostics portion of a funding effort for "Advanced Research and Development of Chemical, Biological, Radiological, and Nuclear Medical Countermeasures" (BARDA-CBRN-BAA-12-100-SOL-00011).
Major topic areas under the amended CBRN Diagnostics section include:
Biodosimetry Diagnostics 
The agency seeks development of a dosimetry self assessment tool for exposures to ionizing radiation and advancement of a rapid diagnostic systems for determining white blood cell counts from whole blood. These systems should be portable and designed for ease of use by non-expert personnel at point-of-care.
BARDA is interested in white papers based on previously unfunded biodosimetry technologies for development of rapid point-of-care diagnostic or centralized high-throughput assay systems to assess absorbed doses of ionizing radiation that have robust detection signal from 24 hours post-exposure and persists at least one week. 
Such technologies of interest include: metabolomics, optically stimulated luminescence, microRNA, premature chromosome condensation and fluorescence activated cell sorting.  BARDA is not interested in receiving white papers under this BAA for currently funded biodosimetry technologies such as: gene or protein expression changes, cell micronuclei, protein concentration in the aqueous humor, volatile organic compounds in breath and electron paramagnetic resonance.
Anthrax Diagnostics
BARDA seeks the development, clinical evaluation, and FDA clearance of rapid, accurate diagnostic systems for determining anthrax infection. These systems should be portable and designed for ease-of-use by non-expert personnel at point-of-care (POC) settings.
High-throughput diagnostic assay systems for determining anthrax infection are also sought, preferably developed and optimized for use with existing diagnostic instrument platforms that have a large number of US clinical laboratory placements, for use with at least one FDA-cleared "routine health-care" assay. BARDA will consider offers if the platform is not cleared to market, but is actively engaged in the approval process.
IVD Platforms
In vitro diagnostic (IVD) devices are sought that would provide rapid, accurate point­ of-care (POC) "field-use" testing of the civilian population (including special populations) and results-reporting after a large scale incident resulting in exposure to bio-threat agents of interest.
POC platforms should be capable of use at or near the point of need, such as doctors' offices, hospital emergency room labs, or more austere environments such as in a mobile deployable hospital, school gymnasium, or tent near the site of a bio-threat agent incident. Ideally, these devices would be capable of performing bio-threat and routine healthcare use assays, have a small footprint, a rapid time to result of 15-30 minutes, Ability to be operated in non-temperature/humidity controlled environments.
Sample Prep 
New and innovative sample preparation technologies are desired for collecting and processing clinical samples potentially containing biothreat agents of interest for use at point of care.
Biothreat Characterization and Identification
BARDA seeks to further the characterization of pathogen- or disease- specific biomarkers and their relationship to the diagnostic window of opportunity and clinical utility in clinical samples. These studies should be designed to show the clinical relevance of the diagnostic assay, including determination of the most appropriate sample type and matrix.
Assay development of appropriate pathogen- or disease- specific markers including detection methods to provide greatest diagnostic utility is sought. This effort would include studies to inform the clinical effectiveness of the assay in pediatric, geriatric, immunocompromised and other special populations. 
Biothreat agents of interest include: Bacillus anthracis (Anthrax), Botulinum toxin (Botulism), Burkholderia mallei (Glanders) and Burkholderia pseudomallei (Melioidosis), Filoviruses ( Ebola &Marburg), Francisella tularensis (Tularemia), Rickettsia prowazekii (Typhus), Yersinia pestis (Plague). 
Further details are available under Solicitation Number: BARDA-CBRN-BAA-12-100-SOL-00011.